NEW Affordable Internships in England with Intern Abroad HQ
View Other Details

Pricing

Price Details

Fully hosted experience from US$6,684 for 8 weeks

What's Included

Accommodation

What's Not Included

Airfare

Domestic Airfare

Transportation

Travel Insurance

Visa
0 travelers are looking at this program
Snap up an internship in one of the world's most influential global cities - intern in London, England, with Intern Abroad HQ!
Interns in London have the opportunity to be placed within a wide range of industries, such as Marketing, Communications, Law, Human Resources, Journalism, Arts, Construction, Business, Tech, Social Services and more. These coveted internship positions suit students and recent graduates who are looking for a challenging experience which will take your employability skills to the next level and set your resume apart.
All internships in London are English language speaking and require advance preparation of a visa, which must be factored into your planning. Get in touch with the team at Intern Abroad HQ today and start making arrangements with us early to seize this once in a lifetime adventure!
Program Highlights
Includes arrangement of your placement, orientation, accommodation, and 24/7 in-country support
Enjoy shared accommodation in the central city
Travel freely around the city and visit locations like Buckingham Palace, Big Ben, and the House of Parliament and so much more
Dedicated support before, during, and after your internship, In-country guidance for social and tourist activities, Sourcing and securing your internship placement, Personalization of your internship plan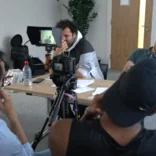 Gain professional experience in one of the world's most iconic global cities. Home to some of the world's oldest national broadcasters, including the BBC, London is the ideal destination when it comes to gaining exposure to the industry! Interns with Intern Abroad will benefit from a broad range of opportunities and enhance their professional communication skills to build their resumes.