Most Affordable Internships in Spain with Intern Abroad HQ
View Other Details

Program Details

Qualifications

At least one year of relevant college/university study in a related field

Pricing

Price Details

Registration fee

- Dedicated intern support

- Comprehensive internship guide

- Reflection learning course

- Pre-departure interview

- Flight and travel insurance deals

Program fee

- 24/7 in-country support

- Airport pick-up

- Program orientation

- Internship placement

- Learning support service

- Accommodation & meals

What's Included

Accommodation

Meals

Wifi

What's Not Included

Airfare

Transportation

Travel Insurance

Visa
3 travelers are looking at this program
Intern Abroad HQ offers the most flexible, valuable and affordable internships in the historical city of Valencia, Spain, starting from just 2 weeks. World-renowned for its stunning architecture and beautiful beaches, Spain is the perfect place to gain hands-on career experience while immersing yourself in a new culture. Plus, you'll be at the doorstep of Europe, meaning you can maximize your study abroad adventure.
We offer 14 unique internships in Spain, all customized and tailored to meet your course credit, academic major or career path requirements. Placements are available in the fields of finance, engineering, education, communications, healthcare, education and more.
Once you've completed your internship, you'll receive an international reference from your host organization that will help your resume to stand out in front of future employers. Our dedicated team is committed to ensuring your internship sets you up for a successful global career.
Program Highlights
Choose from 14 unique internship placements in Valencia, Spain
Placements in Spain begin every Monday throughout the year starting from just 2 weeks duration
We source and arrange your internship placement from start to finish with fees including airport transfer, orientation, accommodation, and 24/7 local support
All interns participate in our reflection-based learning curriculum that fosters the development of transferable soft skills that employers value
Explore Spain in your spare time and immerse yourself in the vibrant local culture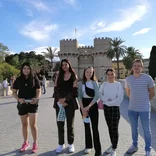 Gain insight and develop your skills as a psychologist by assisting in clinics in Valencia, Spain. You will be observing and learning from real life consultations. Psychology internships with Intern Abroad HQ offer real-world work experience learning from experienced local therapists in private practices, non-profits, social services or healthcare centers.
This is an in-country internship with accommodation and meals included.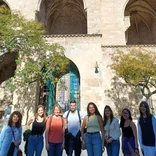 This is your opportunity to expand on your experience within the field of education specifically within a private school or NGO placement.
If you're passionate about teaching in an overseas environment, this is for you. Expect to assist with include one-on-one reading, oral presentations, individual group work, as well as classroom assistance on subjects such as cooking, art and sports.