View Other Details

Pricing

What's Included

Accommodation

Some Activities

Some Meals

Travel Insurance

Wifi

What's Not Included

Airfare

Visa
1 traveler is looking at this program
Stand out in today's competitive job market by participating in a summer internship in Cape Town. An internship in Cape Town gives you the skills to communicate across cultures, thus giving your resume the extra edge.
When you're not working up to 32 hours per week at your internship placement, you'll have time to explore local gems like Greenmarket Square, Old Biscuit Mill, and the Kirstenbosch National Botanical Gardens (a natural UNESCO World Heritage Site). You'll also have the advantage of South Africa's beautiful climate and geography by hiking Table Mountain, visiting Lion's Head, hanging out with the penguins at Boulders Beach or walking along the scenic shores of Camps Bay. All of this is possible when you spend a summer in Cape Town.
Program Highlights
Land an internship within a field or sector that matches your professional interests.
Live with other IES Abroad interns in a shared apartment or house located in central Cape Town.
Join IES Abroad-organized field trips to discover the traditions and culture of South Africa beyond the city.
Participate in a three or six-credit internship seminar, which involves discussion and examination of cultural issues in and outside the workplace.
Prepare for your international placement through our support services, which include improving your cover letter and and interview skills.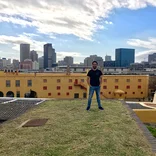 An IES internship in Cape Town develops your professional skills, your ability to communicate across cultures, and provides substantive work experience to jump-start your career in today's competitive job market. You'll be guaranteed a summer internship in Cape Town, where you'll work up to 32 hours a week at a local business or organization. We will work with you to find the closest placement match between your professional and personal goals with what's available for internships in Cape Town.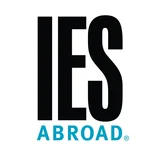 IES Abroad Scholarships and Financial Aid
Financial limitations shouldn't prevent you from studying abroad with us. That's why IES Abroad offers more than $6 million in scholarships and aid. IES Abroad offers a number of diversity scholarships and grants to provide opportunities for traditionally underrepresented communities in study abroad.