Global Experiences Internships in Barcelona, Spain
View Other Details

Program Details

Compensation

Non-Monetary Benefits

Timeframe

Fall

Spring

Spring Break

Summer

Pricing

Price Details

Program fee includes: guaranteed internship placement, award winning career development with 15 hours of one-on-one coaching, social events & excursions, Spanish language courses, centralized housing, local support from staff, personalized career development and pre-departure, and medical/travel insurance.

What's Included

Accommodation

Some Activities

What's Not Included

Airfare

Meals
83 travelers are looking at this program
Barcelona is home to miles of sandy beaches, one of the world's most well-known soccer teams, and an endless number of experiences to have. The economic center of Catalonia offers a wide range of internships in nearly every career field. As an international intern, you'll have the chance to immerse in everything about Spanish culture.
You'll have the opportunity to work in your approved career field all while enjoying everything Barcelona has to offer. We do our best to tailor your internship to match your background and future goals. We'll support you every step of the way to make sure your Barcelona internship is an experience you'll never forget.
Included in the cost of your tuition is a guaranteed internship, housing, social events, our career development program, and more.
Program Highlights
Guaranteed Internship: As part of the Global Experiences' program you are guaranteed an internship in your host city. We do our best to tailor your internship to match your background and future goals.
Personalized Attention: We want this experience to be as fulfilling as possible. From the first phone call, we support you and give you all the resources you need to make sure your internship is a success.
Centralized Housing: You'll be living in accommodations centrally located in Barcelona with other Global Experiences' interns. Your housing will have access to public transportation, ensuring it is easy to get to and from your internship.
Professional Development: Through one-on-one coaching and webinars, we assist you in improving your professional documents, prepare you for an interview with potential employers, establish internship goals, and discuss your strengths.
Local Staff and Social Events: Our Location Coordinator lives in Barcelona year-round and provides interns with an insider's glimpse of the city. The LC is there to provide 24/7 emergency support and takes all the interns on a range of social events.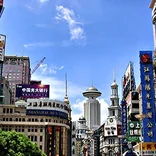 Experiencing and understanding business in a global context is essential for long-term career success. An international business internship is the best way to expand your horizons and learn necessary professional skills. Our business internships abroad are tailored to your prior experience, education, and future goals.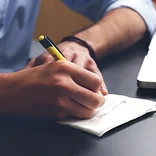 Your dream career in the world of finance and economics is within your reach with an international internship through Global Experiences. Our interns are placed in firms where they gain invaluable career experience in a competitive industry. Finance internships can include everything from projects in asset management, investment banking, financial services, and private equity.
Global Experiences provides opportunities for students and young professionals looking for internship experience in the competitive career fields of marketing, public relations, sales marketing, and advertising. Interns are matched through our one-on-one placement process with employers around the globe who are excited to give you hands on experience.
Global Experiences Generation Study Abroad Scholarship
Global Experiences offers scholarships for both summer and semester terms in any of the organization's 11 global cities. Full scholarships are available for semester-long programs, with special consideration given to those who are underrepresented in study abroad programs. Global Experiences also contributes to those who receive a Pell Grant or Benjamin A. Gillman scholarship, for both in person and virtual programs.