View Other Details

Program Details

Compensation

Non-Monetary Benefits

Timeframe

Fall

Spring

Summer

Winter

Housing

Apartment

Host Family

Qualifications

High School Graduate
Minimum GPA of 2.5

Pricing

What's Included

Some Accommodation

Activities

Airport Transfers

Wifi
6 travelers are looking at this program
As a major center for business in the Andalusia region of Spain, Granada is a great place to make progress toward your degree while learning about a career, getting experience for your résumé, and immersing yourself in the city's architecture, music, and art, which reflect the Greek, Roman, and Moorish cultures that have helped shape this place over a long period of time.
CEA Granada internship placements allow you to make steady progress toward your academic degree while developing practical skills. Granada internships are available at all levels of Spanish language proficiency in a range of career fields, including Architecture, Communication, Education, Exercise, Health, Hospitality, NGO & Development, Nonprofit Administration, Psychology, Social Sciences, Social Services, Teaching, & Veterinary Medicine.
To learn more about CEA Internships Abroad Granada, click "Visit Site" and see what's waiting for you.
Program Highlights
Strong Academics
Substantial Pre-Employment Experience
An Individual Placement Process
Affordable, Convenient Options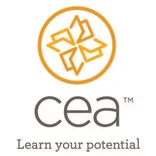 CEA Scholarships and Financial Aid
Studying abroad will change your life, improve your employability, and enhance your global competence. That's why we commit more than $2.0 million each year to our financial and scholarship programs.