View Other Details

Program Details

Timeframe

Fall

Spring

Summer

Housing

Apartment

Host Family

Pricing

What's Included

Accommodation

Activities

Airport Transfers

Travel Insurance

What's Not Included

Airfare
2 travelers are looking at this program
We designed our internship abroad program with personalization and career competencies in mind. Our placement process involves getting to know you and your goals well enough to find the right internship and host organization to meet your needs. Our internship team also coaches you on how to compose a strong résumé and cover letter and how to give a great interview.
CEA offers a study + internship option in Madrid during spring, summer, and fall sessions. Students in our study + internship model choose elective courses to supplement their internship placement, attending class alongside Spanish and other international peers.
All CEA Internship Abroad students must attend the Multicultural Workplace seminar. We built our internship program on a solid academic foundation, the cornerstone of which is the Workplace Seminar Course. The seminar was designed to help students process their internship intellectually through readings and classroom group discussion.
Program Highlights
Learn more about the academic subject(s) you're interested in, through an international lens
Develop career readiness in the professional field of your choosing
Build intercultural sensitivity and comprehension through guided activities, excursions, and other extracurriculars
Put your Spanish language skills to daily use while gaining work experience that will set you apart as a future job candidate
Courses are taught in English and Spanish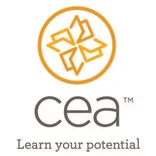 CEA Scholarships and Financial Aid
Studying abroad will change your life, improve your employability, and enhance your global competence. That's why we commit more than $2.0 million each year to our financial and scholarship programs.