View Other Details

Pricing

Price Details

Program Fees from US$6,049 for 4 weeks and includes arrangement of your placement, airport pick-up, orientation, accommodation, and 24/7 in-country support

What's Included

Accommodation

Airport Transfers

Wifi

What's Not Included

Airfare

Domestic Airfare

Meals

Travel Insurance

Visa
3 travelers are looking at this program
An internship abroad in one of the most sought-after destinations, New York, is an excellent way to complement your education and gain practical experience. Gain career experience that will make your resume shine!
We have 6 amazing programs specially designed to ensure you can get your foot in the door within exciting placements to boost your employability. From Accounting, Business Development, Finance, Law, Marketing, Real Estate, and Information Technology - choose the career field that suits you best. Plus with affordable fees and top-rated programs, Intern Abroad HQ offers the best opportunities for an internship in the USA.
It doesn't matter if you're a student, recent graduate, career changer, or a gap year traveler - we'll find the perfect internship opportunity and host company to suit your future career goals.
Program Highlights
6 amazing once in a lifetime placements to choose from - minimum 4 week duration
Program fees include arrangement of your placement, airport pick-up, orientation, accommodation, and 24/7 in-country support
Accommodation in student apartments with private room
Student programs based in and around the thriving metropolitan of New York City
Internship start dates are every Monday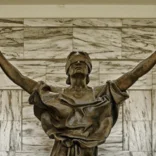 As a gateway into the United States, New York has long been associated with the American Dream. It is the most densely populated city in the USA and the most linguistically diverse city in the world. Therefore, interns coming to focus on Legal Practice have scope to collaborate with lawyers and law firms that work across a tremendous range of clients. From asylum seekers to international artists seeking to perform in the USA, and much more!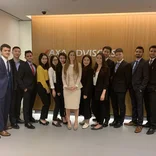 One of New York's most iconic features is the Financial District of Wall Street. This is the heart of the financial world and home to the New York Stock Exchange, as well as many of the world's largest banks, credit companies, insurance companies, and much more. Interns in New York have the excellent opportunity to learn and gain insight within this sector, while developing your real-world skills and character.