Why did you decide to study abroad with GlobaLinks in Sydney, Australia?
Danielle: My decision to study abroad in Australia came very easy. I had a number of reasons why I didn't want to go to Europe. I felt that majority of students chose that as their destination because of the sheer number of countries one could visit in a relatively short amount of time. Compared to other places around the world, it really isn't all that far from America – just a quick hop over the Atlantic Ocean with a not-that-big-of-a-deal time difference. Also, I honestly felt that I'd have my entire life to go to Europe and truly divulge into the culture; I could appreciate the history much more when I was older. Not to mention, with the easy access to other countries, there is a guaranteed language barrier.
I didn't want to get just a glimpse of where I'd be studying, jumping around from country to country on the weekends; I wanted to embrace it, travel as much as possible in one place and make the most of my time there. Lastly, I learned that most European study abroad programs (that I researched, at least) were a mere three months long. This program let me stay in Australia for nearly five months – almost twice as long as the others!
Because my dad travels extensively for his profession, he'd been to both Australia and New Zealand many times and knew that I would love both countries. I chose Australia because I knew how small New Zealand was, and I could spend a couple weeks seeing a lot of that country after my studying abroad ended. Australia is roughly the size of the United States, and if I were to go there on my own time when I was older, I'd have to take quite an extensive leave from my work if I wanted to see the country in a non-tourist-y fashion.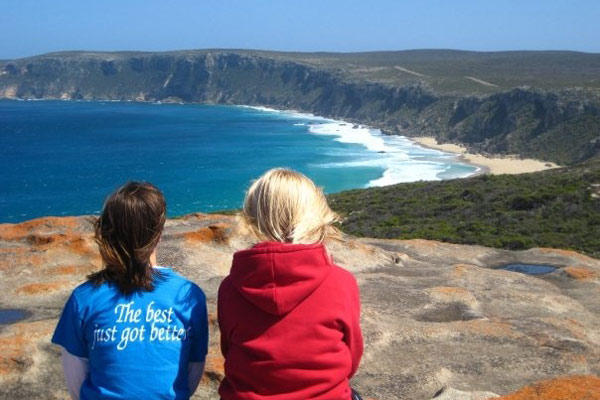 After that, choosing Sydney was a no-brainer. I'd done some research on a few locations around Australia – namely Brisbane, Sydney, and Melbourne, but ultimately chose Sydney; It's a major hub for the country, and I learned that the airport and train station were real close to Uni. The University campus was absolutely stunning from the pictures. Not to mention the Opera House and Harbour Bridge were a quick ten-minute bus ride away. Who wouldn't want to hop on a bus and do their homework while lounging in the Botanic Gardens looking out at Opera House?
I had a few different companies to choose to study abroad through. After going on each of the companies' websites, AustraLearn had me hooked. Their site was so detailed, and they were more than happy to answer any questions you might have had about studying abroad. I immediately requested an info booklet detailing each of the schools; although I knew where I wanted to go, I still read each and every page about three hundred times.
I am being completely honest when I tell people that I have yet to have another experience where everything – between the planning, traveling, and overall study abroad experience – went as smoothly as it did. The weeklong orientation in Cairns was absolutely wonderful – the program leaders that met us there were incredibly friendly. Literally I had no problems at all.
What made studying abroad a unique and special experience?
Danielle: I really had the time of my life while in Sydney. I still can't believe that the three-year anniversary of my return home is just around the corner. My time spent in Australia is engraved in my memory, and it really does feel like I just came back. I've met some of the best friends I could ask for, and although they're scattered throughout North America, I have been fortunate and have gotten to see a few of them. We continue to make plans to visit each other, and try to keep in touch as best we can.
We thought out of the box while traveling, especially when it came to the extended weekends and school breaks – everyone in our program making plans to go north? Okay then we'll go south. Everyone spending quite a big chunk of their travel money on plane tickets? We're going to travel via train – sure it'll take longer, but there's an adventure everywhere (and you can guarantee that my best friend and I were the only two to travel over seventy hours on a train throughout our many excursions).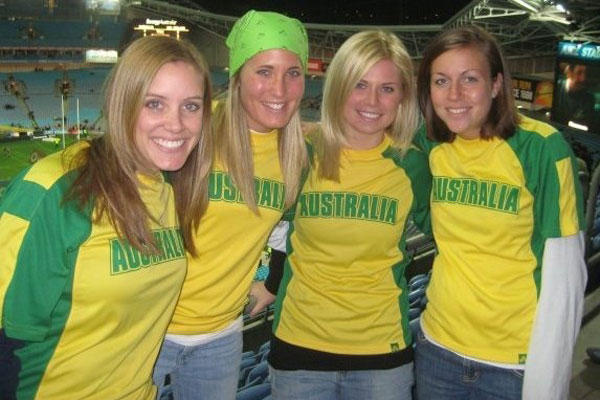 I never got homesick…used Skype once. I called my family once a week and filled them in on what we had planned or what we did that week. I missed them, sure, but I had so many adventures and they knew how much I loved it, so being so far away didn't really matter. I was actually crossing my fingers that my flights home would be cancelled so I could stay just a little bit longer.
I just had so many incredible experiences – watching the 2008 Beijing Olympics from an Australian point-of-view is vastly different from an American one! Or getting tickets to see the Rugby World Cup, seeing a performance at the Opera House, skydiving in North Wollongong, the first time I arrived at Circular Quay – they're all memories that I wouldn't trade for anything.
How has this experience impacted your future?
Danielle: This experience has made me even more conscious of other cultures. Prior to studying abroad, I always knew that when you travel, you should try to blend with the people, not stand out like a tourist; go off the beaten trail, talk with the locals, embrace their traditions. Going to Australia gave me the opportunity to act on this. There were a few times when Sydneysiders asked where in Australia was I from, and thought I had moved there from the States! (…that was a beyond excellent feeling)
I have no qualms about traveling whatsoever. I have learned that my travel style is more on the "we'll-sort-of-make-an-itinerary-but-really-we'll-just-wing-it" side. Studying abroad was the piece of my life that was missing. I have always loved to travel, but that was the first "real" international experience of mine. I've been hooked since. I'm also much more comfortable talking to other people. I was always quiet in high school, and working in customer service has definitely been great in terms of helping me open up, but being in Australia made me finally feel comfortable making conversation or planning and asking for traveling advice.
There were numerous times my friends and I would go to the train station or travel agency and say, "It's supposed to be nice out this weekend and we'd like to go somewhere…we really don't care where…do you have any thoughts on where we should go?" There was never a time when someone wasn't helpful or friendly.
My college degree deals with Information Technology. I chose this mainly because of the fact that it had the potential to open many doors to international travel. From the moment the plane touched down back in the United States, I knew I would have to return to Australia. It is a goal of mine to either live there or in New Zealand for a few years at some point. There is nothing more I would love right now than to get a job overseas – really get the Australian experience and completely submerge my life into it.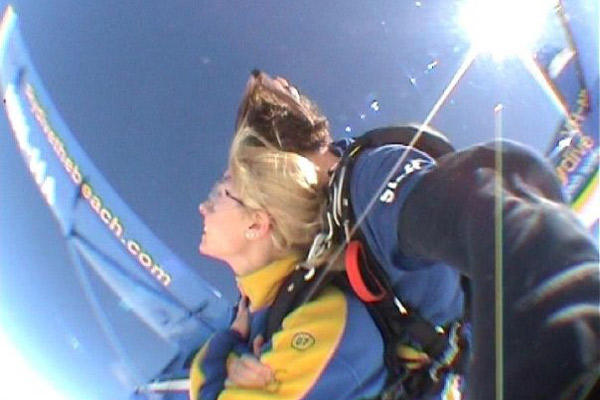 Probably one of the most important things about going to Australia was the fact that I went without knowing anyone. I'm from a pretty small town, and everyone has known everyone since elementary school. Leaving that behind and going halfway around the world is exhilarating – and add to that not a single person has any idea who you are – you can be your complete and honest self – and everyone else is in the same boat you are. I grew as an individual. My friends in my town never expected me to skydive or bungee jump, even though it is something I had always wanted to do. I was always fearless, but because I was more quiet than outgoing, no one knew. Now, I'm more outspoken.
My friends and I have what we call "Australia withdrawals"…and we just wish we could turn back time and do it all again. My experience was truly memorable, and I'm so thankful I made the decision to go to the University of Sydney when I did.