Why did you decide to volunteer with Volunteer Programs Bali in Indonesia?
Jerome: I decided to volunteer abroad with Volunteer Programs Bali in Indonesia as I was firstly attracted to the comprehensive information they provided on their website and live updates on their Facebook Page of current volunteers and activities with the children. They provided quick and supportive feedback to my queries via email and have a great understanding of the volunteer's concerns.
Describe your day to day activities as a volunteer.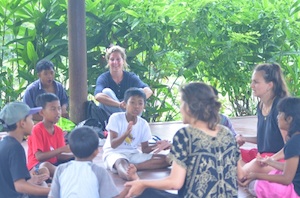 Jerome: Upon arrival in Ubud, Bali, the Volunteer Coordinator of Volunteer Programs Bali met with me to discuss all facets of my volunteering period, from class planning through to cultural awareness. At the center, my day to day activities included lesson planning for the day's classes, such as preparing fun new activities for the children using song, dance, drawing, etc. For the more advanced students I would run through the curriculum provided to which I would create an interactive class. I found as long as I kept classes fun and active the students were very receptive. Outside of class time, I would join the other volunteers on trips to Ubud's centre or discover Bali for myself.
How has this experience impacted your future?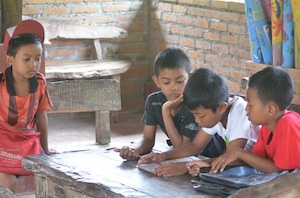 Jerome: This experience has impacted my future personally as I now fully understand how rewarding volunteering my time to those less fortunate, especially the warmth you receive from these amazing children. As much as I have given my time and experience, these children gave me so much more and I go home no longer concerned with the little everyday things of my very privileged western life. Professionally, volunteering with Volunteering Programs Bali has provided me with the courage and certainty of wanting to pursue further education and employment prospects with special needs children.