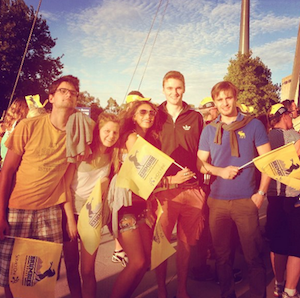 Why did you decide to study abroad with Canberra?
Fred: My objective was to study in an English speaking country overseas to support my future business career. Australia offered itself because of my home university's exchange agreement with the UC and the great experiences the whole country offers. Canberra is the growing capital of Australia and provides a good infrastructure to its inhabitants. In my research before the departure I noticed that security is normally no problem at all and I got told that in general people are very friendly, open-minded and supportive. The organisation with the on-campus facilities and accommodation impressed me positively too.
What made this study abroad experience unique and special?
Fred: Geting to know so many different cultures as I am right now is just a treasure trove of experience for your life. Exploring Australia's nature is another great thing you should not miss. Of course you must also see the many Australian sports like Cricket, Rugby Union, Rugby League or Aussie football. Some of them you cannot enjoy in most of the countries around the globe and they are definitely worth your time. I had a lot of spare time during weekends, and the university and accommodation halls organise great trips to different places. You should be part of these superb activities.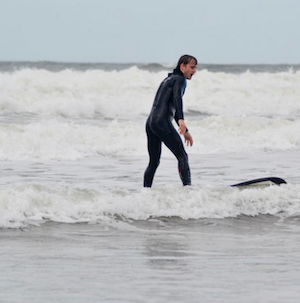 How has this experience impacted your future?
Fred: In the current globalized world it seems really important to me to broaden my horizon and that is exactly what I do right now. Develop your personality by living together with people from all around the world and learn to share and to communicate in appropriate ways with different cultures.
It may depend which major you choose, for mine, the English language is crucial and my employer at home is in a long perspective also happy about my won skills. On the academical side, my exchange shows me a partly different way of education than I experience my studies back home. I especially benefited from the assignments during the semester and all the different types of them.
Think about your résumé, would an exchange in a prospering country like Australia not grade it up?