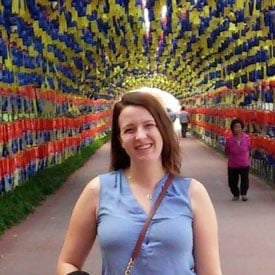 Why did you decide to go abroad with your provider?
Kelsey:I decided to travel with Semester at Sea because I thought it would give me the most exposure to culture. I was very right. But this program did so much more.
It exposed me to the world and the amazing people in it. I thought, I can see these places once and then i can check it off my life. This experience instilled in me a passion to return and explore many of these places fully. I save money, and I travel cheaply.
It encouraged me to backpack through Asia on my last summer off and apply to teaching jobs in foreign countries. I chose this program for its variety, and got so much more then I hoped.
What is one piece of advice you'd give future students traveling with your program?
Kelsey:One piece of advice I would give future students traveling with Semester at Sea would be to do and enjoy everything. Worry about the money, time, commitment ect. later. Immerse yourself fully in the culture of living on a ship, and in the cultures you will experience every time you dock in port. Stay up late just to watch a movie. Enjoy being disconnected from the world.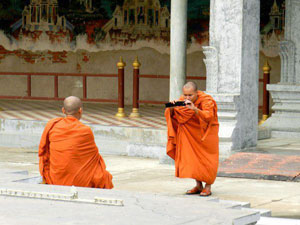 You'll never have the experience of sitting down with any group of people and comfortably talking again. No texting is a great thing and stay out of your room as much as possible. The ship is small but the people are great. You'll meet amazing people in the countries you travel, as well as the people around you.
Do you think your program changed you as a person?
Kelsey:This program changed me as a person completely. Though my major didn't change, my love for the world did. It opened my eyes to how different the world can be, but how similar basic human nature is. I loved studying history and then immersing myself in the culture.
I came away with an insatiable thirst for travel and different countries, which has led me to teach abroad. This program encouraged me to live in the moment and approach numerous types of people.
I feel comfortable going anywhere and challenging myself to do almost anything. I love how valuable experiences can be, and how rewarding putting yourself out there is.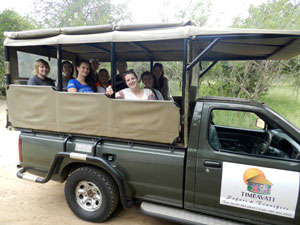 Do you feel you got a chance to see the city from a local's perspective?
Kelsey:One of the biggest fears I had before I went through this program was not being fully immersed in a culture. In some ways, no, I was not able to see the city from a local persons perspective, but in others I felt truly immersed. I was only in countries for a short time, but I experienced a lot while there.
The culture that is truly unique is the shipboard community of students, teachers, and staff. We created our own culture and lived through expanding our opinions and ideas with each country we visited.