Location
Multiple Locations
+16
Jordan
United Arab Emirates
Greece
Malta
Netherlands
Portugal
Spain
Kenya
Ghana
Mauritius
Morocco
South Africa
India
Malaysia
Vietnam
Thailand
View Other Details

Program Details

University

Colorado State University

Pricing

Price Details

Our program fees include up to 15 academic credits, housing, buffet style meals, travel health insurance, one in-port field class for each course, and a full-time shipboard residential and student services team. We have full scholarships, service and journalism fellowships, need and merit grants, and skill based financial aid awards available. About 60% of voyagers receive some type of financial aid!

What's Included

Accommodation

Some Activities

Classes

Meals

Travel Insurance

Wifi

What's Not Included

Some Activities

Airfare

Visa
252 travelers are looking at this program
Semester at Sea is a unique opportunity to travel around the world with a cruise ship as your campus and an ever-changing scenery as your view. On board the MV World Odyssey, our seven deck, 590-foot ship, you will have the opportunity to select from 70-72 courses across a wide range of disciplines. In one semester, you will get exposure to 10+ countries across multiple continents, earn 12-15 credits from Colorado State University, and transit over 20,000 nautical miles.
Go to class while sailing the sea, watch the sunset over the Indian Ocean or stare up at the Mediterranean stars. Whether in class, studying, or engaging in shipboard activities, you're always a few steps away from friends, the ocean and a global perspective.
Program Highlights
Earn 12-15 academic credits from Colorado State University
Explore 10+ countries around the world
Maximize your time in-country through Field Programs
Embark: September 9, Antwerp, Belgium
Disembark: Dec 22, Laem Chabang, Thailand
Itinerary: Morocco, Malta, Spain, Greece, Suez Canal Transit, Jordan, United Arab Emirates, India, Malaysia, Vietnam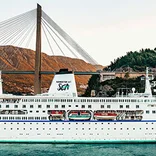 Embark: Jan 5, Laem Chabang, Thailand
Disembark: Apr 20, Bremerhaven, Germany
Itinerary: Malaysia, India, Kenya, Mauritius, South Africa, Ghana, Morocco, Portugal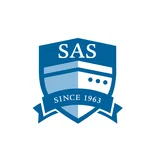 Semester at Sea Scholarships & Financial Aid
We at Semester at Sea are committed to our students and understand the financial burdens placed on students to earn the best education possible. This is why Semester at Sea awards $5 million in scholarships and grants annually.