Why choose Spanish Studies Abroad?
Spanish Studies Abroad has created innovative study abroad experiences since 1969, focusing primarily on academics, Spanish language, and student integration into a culture. Since then, new programs have been created, and old ones have evolved. Now offering multiple study abroad programs in Spain, Argentina, Cuba, and Puerto Rico studying with SSA has never been more exciting.
The mission of Spanish Studies Abroad is to promote students' in-depth understanding of Spanish-speaking countries, through specifically designed academically-rigorous university-level programs. All students must be willing to cross cultural boundaries, to live as members of another culture, and to thus learn about others as they learn about themselves.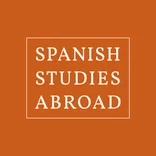 Spanish Studies Abroad Financial Aid
Spanish Studies Abroad has awarded over $230,000 in scholarships since 2001 via its two scholarships, the Merit-Based Scholarship and the Diversity Scholarship, for academic programs in Spain, Puerto Rico, Cuba, and Argentina. The Merit-Based Scholarship to Spain is awarded to one student who shares "a personal life story that demonstrates [their] dedication to learning Spanish and how [they] have gone above and beyond in [their] acquisition of the language," in a 400-to-500-word essay.
Alumni Interviews
These are in-depth Q&A sessions with verified alumni.
Staff Interviews
These are in-depth Q&A sessions with program leaders.
Professional Associations