Term
Academic Year, Fall, J-Term, Short Term, Spring, Summer, Winter
Merit-based funding, General grants/scholarships
View Other Details

Program Details

Degree Level

Bachelors

Masters

Housing

Dormitory

Host Family

Pricing

Price Details

Our programs include:

Tuition

Double occupancy room & full board

Laundry

Overnight & local study visits & cultural activities

Orientation

Health Insurance

Spanish Studies transcript

Support of onsite staff

What's Included

Accommodation

Activities

Classes

Meals

Travel Insurance

Wifi

What's Not Included

Airfare

Some Meals

SIM cards

Visa
12 travelers are looking at this program
Travel to Spain with Spanish Studies Abroad to have a truly amazing Spanish immersion experience. Encompassing much of traditional Spanish culture, including bullfighting and flamenco dancing & music, Seville is a beautiful city to explore.
The Spanish Studies Abroad center is split between two mansions in Seville's cultural and commercial center. Combining the beauty of these constructs with modern computer labs and study rooms really makes for a surreal study abroad experience. Check out the details on the Spanish Studies Abroad website today!
Students also have the opportunity to enroll in courses (taught in English and Spanish) at local universities. Semester and short-term programs are offered.
Program Highlights
"Spanish-Only" Policy for language programs
Cultural Excursions and Workshops
Live in homestays or residence halls
Internships, service learning & volunteer opportunities
Semester, Academic Year, Jan Term, May Term and Summer Terms offered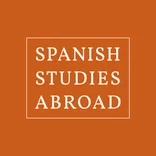 Spanish Studies Abroad Financial Aid
Spanish Studies Abroad has awarded over $230,000 in scholarships since 2001 via its two scholarships, the Merit-Based Scholarship and the Diversity Scholarship, for academic programs in Spain, Puerto Rico, Cuba, and Argentina. The Merit-Based Scholarship to Spain is awarded to one student who shares "a personal life story that demonstrates [their] dedication to learning Spanish and how [they] have gone above and beyond in [their] acquisition of the language," in a 400-to-500-word essay.