CIS Abroad - Semester on the Gold Coast - Bond University
Term
Academic Year, Fall, Spring
View Other Details

Pricing

Price Details

Price may be an estimate, the lower end of a range, or from a previous term. Please see our website for specifics.

What's Included

Accommodation

Activities

Classes

Some Meals

Travel Insurance

What's Included (Extra)

Please visit our website for all that's included.
16 travelers are looking at this program
As you might gather from the name, the Gold Coast is truly spectacular. Spend a semester soaking in the Aussie lifestyle while studying abroad at Bond University in Queensland, Australia. This highly ranked, private modern university offers small class sizes, innovative courses, and cutting-edge sporting facilities (Australian Olympic swimmers train at Bond's pool!). The Gold Coast is famous for its gleaming beaches, epic surfing, electric nightlife, and Aussie charm. Studying abroad on the Gold Coast is as good as it sounds!
Program Highlights
Small student body of about 4,000 students = personalized attention
Extensive sports facilities on campus, free for students to use
On- and off-campus living options with possible meal plan
Week-long Bond University orientation where you meet locals and sign up for campus clubs
Convenient semesters in September, January, and May, similar to the U.S. academic calendar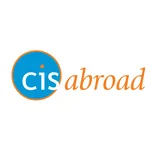 CISabroad Scholarships and Financial Aid
70% of all CISabroad students receive scholarships, grants, or discounts to study abroad. We're unapologetically committed to increasing access to international education for all students.