TEAN: Study Abroad in Brisbane, Australia
Term
Academic Year, Fall, Spring
View Other Details
3 travelers are looking at this program
TEAN is proud to offer three university partners in Brisbane, Australia. Griffith University, The University of Queensland (UQ) and Queensland University of Technology (QUT) are all premier Australian universities offering a wide range of courses that appeal to a variety of students. This cosmopolitan city is home to 1.5 million friendly Australians and is ideally located between the Gold Coast to the south (Australia's playground) and the Sunshine Coast to the north.
Included in the program is a 5-day Orientation Excursion in Cairns where students visit the Great Barrier Reef, organized cultural activities throughout the semester, and an optional Spring Break excursion to Thailand or New Zealand (how amazing does that sound?!).
Discover Australia with TEAN as your guide - check out the TEAN website for more info!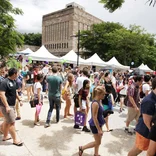 With its laid-back yet city vibe, Brisbane is home to The University of Queensland (UQ). TEAN students can take advantage of the city's ideal location and climate. Pristine islands, golden sandy beaches, mountains, and rainforests, are from one hour's drive away. With an on-site Resident Director, optional excursions to Thailand or the iconic Great Barrier Reef, and a lively and liveable city to call home, studying abroad at UQ gives students the full package.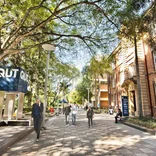 Queensland University of Technology (QUT) emphasizes a practical, hands-on approach to courses in addition to a theoretical education. With leading programs for business, education, communications and media, QUT's graduate employment rates are among the best in the country. Students can also take advantage of the school's unique position within this charming city and easily explore theaters, galleries, cafes and more along the riverfront.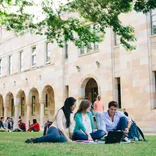 The University of Queensland (UQ) is one of Australia's leading research universities, ranked among the world's top 50. With a strong focus on teaching excellence, UQ has won more national teaching awards than any other Australian university. People with degrees from UQ are in demand around the world, contributing to its high employment and graduate satisfaction rates. Plus, you will live in Brisbane, the capital city of the State of Queensland, which has a laid-back yet cosmopolitan vibe.
TEAN by WorldStrides Diversity Scholarship
This scholarship is offered for summer and semester programs and is intended for students with identities historically underserved in education abroad. This can include, but is not limited to, individuals who identify as African American/Black, Hispanic/Latino, Asian American, Alaskan Native, American Indian, Native Hawaiian, LGBTQIA+, First-Generation College Students, U.S. Military Veterans, students with disabilities, and/or students at Minority-Serving Institutions.