IFSA - University of Cambridge, Pembroke College Partnership
Term
Academic Year, Fall, Spring
View Other Details

Program Details

Program Type

Direct Enrollment

Pricing

What's Included

Accommodation

Some Activities

Classes

Travel Insurance

What's Not Included

Airfare

Meals
1 traveler is looking at this program
Study at one of Cambridge's oldest colleges, in the nexus of historic methods and cutting-edge research. You will have unparalleled access to experts in your discipline in the halls of Pembroke College.
There are no traditional classes at Cambridge University. Rather, Cambridge has the Tripos system, which encompasses three components: lectures, supervisions and exams. Students typically have one supervision per term, attend lectures throughout the terms and take exams at the end of the year.
If you are accepted to study at Pembroke College, a head tutor will contact you to discuss your supervision topic for your first term. You will submit your supervision preferences shortly after admission, but these topics cannot be guaranteed or arranged until a student is able to meet in person with the Director of Studies.
Program Highlights
Classic tutorial-based supervisions allow you to delve deeply into your subject area
The small group (2 or 3 students) teaching format means that your syllabus is flexible based on your interests, allowing for great academic freedom and research possibilities
Study with the best students where admission is extremely competitive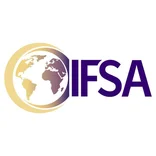 IFSA Scholarships and Financial Aid
We believe that study abroad should be within reach of every student, so we offer a wide range of scholarships and funding opportunities for all our participants.