Germany: Lüneburg - German Language, European and Sustainability Studies
Term
Academic Year, Fall, Spring, Summer
Need-based funding, Merit-based funding, General grants/scholarships
View Other Details

Program Details

Housing

Apartment

Host Family
19 travelers are looking at this program
In Luneburg, a beautiful, historical city dating back more than a thousand years, USAC students study intensive elementary, intermediate, and advanced German language. The USAC program is located at the Leuphana University Luneburg (formerly University of Luneburg), where you can participate in university activities and clubs and become acquainted with local students.
You can also take elective courses, taught in English or German, in subjects such as political science, anthropology, economics, and speech communication, and qualified students can apply for a work-study grant or for an internship at a local business. Field trips to regional sites of interest, for example to Hamburg, Schwerin, and Lubeck, are included in the program, giving you opportunities to learn more about the country, the history of the area, and the German people.
There are LGBTQIA+ friends, colleagues, and allies throughout the world. However, cultural understanding of gender identity and sexuality does vary from country to country. USAC has compiled a lot of resources to help you through that learning process.
USAC is dedicated to working closely with students with disabilities to ensure the best study abroad experience possible. You may request reasonable accommodations after your initial application is complete. We routinely receive requests for scheduling, material, and environmental accommodations for the classroom setting, which may include assistive technology, scribes and readers, printed material, and interpretation.
Environmentally-conscious students choose USAC because many of our programs are held in some of the most sustainable countries in the world. There are options to take coursework in sustainability and the environment, as well as field trips and studies where students can leave a lasting impact on their host country.
Program Highlights
Live in a vibrant university town and a beautiful medieval setting just 30 minutes away from Hamburg
Join in a wide range of extracurricular activities on and off campus and take advantage of the study and bus pass which is included in the program fee
Feel at home with the help of local students and language partners
Enjoy field trips and the tour of Berlin, where you can explore its history and exciting and diverse cultural life
Renewable Resources students (graduate and undergraduate) interested in study abroad should consider direct enrollment courses at Leuphana through USAC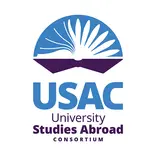 USAC Scholarships and Financial Aid
USAC awards over $2 million in scholarships and discounts each year to assist students with their study abroad expenses.