API: Experience Galway, Ireland (Scholarships Available)
Term
Academic Year, Fall, Spring, Summer
View Other Details

Program Details

Degree Level

High School Diploma

Pricing

Price Details

Program Includes:

*Pre-departure Services: Advising, Orientation Materials and Support, Social Networking, Scholarships

*On-site Services: Airport Reception, Resident Director, On-Site Orientation, Housing, Tuition, Tutoring, Language and Cultural Tools, Medical Insurance, Excursions, Social and Cultural Activities, API Learning and Engagement Badge Program, Welcome and Farewell Group Meals

*Re-Entry Services: Re-Entry Materials and Support, Post-Program Evaluation, Transcript, Alumni Network, and more!

What's Included

Accommodation

Activities

Airport Transfers

Classes

Some Meals

Travel Insurance

Wifi
19 travelers are looking at this program
Come study in Ireland with Academic Programs International! Students take courses at the National University of Ireland, Galway, which is ideally located on the River Corrib. The programs offered include direct enrollment into the university for a semester or academic year, or a summer school option focusing on Irish Studies or Ecology of Western Ireland.
Home to the largest Gaelic-speaking area in the country, Galway remains true to it's Irish heritage, accurately nicknamed the "Cultural Capital of Ireland." Enjoy your time exploring the city and countryside along with other international and local students. API covers all of the details, and includes almost everything short of airfare in the program cost.
Program Highlights
Cultural capital of Ireland, and the 2020 European Capital of Culture
Charming coastal city of cobblestoned streets and stunning water views
Great live music, cozy pubs and active student population
The University of Galway ranks in the top 1% of universities worldwide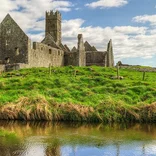 Students who choose to study abroad with API at the National University of Ireland, Galway (NUI, Galway) choose from a range of undergraduate courses as offered in the Faculties of Arts (humanities), Commerce (business), Engineering, and Science. Courses are arranged in the seminar and lecture styles, and grades are based predominantly on one final exam.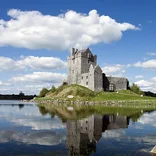 Students in this program are provided an integrated introduction to Irish Studies. It consists of a series of interdisciplinary seminars focusing on key themes in Irish Studies. The series of field trips is designed to complement the courses taught in the various modules and is an integral element in the overall program structure. In addition, as part of the Irish Studies program, an introductory non-credit class in the Irish language (Gaelic) is provided for interested students.
Students who are interested in a summer study abroad program in Galway that is environmentally-focused will benefit from this new and exciting summer school. The program offers students practical experience of the natural environment in the west of Ireland. It provides students with survey skills to identify natural resources and develops their skills to evaluate the sustainable use and conservation of Ireland's ecological resources.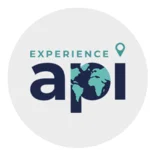 API Scholarships and Financial Aid Information
API awards approximately $500,000 in study abroad scholarships annually ranging from $250 -$1,000 per student.