Graduate Programmes at the University of Limerick
View Other Details

Program Details

Program Type

Direct Enrollment

University

University of Limerick

Degree Level

Bachelors

Masters

Pricing

Price Details

The taught postgraduate courses at UL are normally 1 year in duration from September to September and include 2 semesters and a final dissertation over the summer. The tuition fees listed only include tuition fees. Accommodation and living expenses are separate.

Each graduate is entitled to apply for a Graduate Employment Scheme that allows non-EU graduates to work in Ireland for 2 year after graduation.

Postgraduate Scholarships:

Science and Engineering €1,500 Scholarship for GPA of 3.30/4.00 or above

Kemmy Business School: €1,500 scholarship for GPA of 3.30/4.00 or above

Arts, Humanities and Social Sciences: €1,500 for GPA of 3.30/4.00 or above
12 travelers are looking at this program
The University of Limerick (UL) is renowned for its graduate employability, dedication to the student experience, industry-relevant programmes, award-winning research, stunning campus and UL`s deep commitment to community engagement. With close to 16,000 students, including 3,000 international students, UL is a young and enterprising university with a proud record of innovation in education and scholarship.
The UL International Office was ranked number 1 out of 51 UK and Ireland universities, and UL scored highest for pre-arrival information for international students. Nationally, UL boasts the best access to and quality of, accommodation; the best campus environment; the best multi-cultural learning environment, the best library; the best internet access on arrival, the best formal welcome and the best sports facilities.
Program Highlights
97% of the University`s Graduates are employed or in further studies
Best International Office in Ireland & UK
Ranked World No.1 for International Student Happiness
No.1 Globally for Social Activities  (Clubs & Societies)
Best Accommodation Quality and Access in Ireland 
About University of Limerick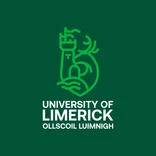 Scholarships for International Students
We have a number of partial merit-based scholarships. Once you submit an application you are automatically reviewed for scholarship. If you are eligible for scholarship, you will receive the decision at the same time as your offer.