API: Experience Tuscania, Italy (Scholarships Available)
Term
Academic Year, Fall, Spring, Summer
View Other Details

Program Details

Degree Level

High School Diploma

Housing

Apartment

Host Family

Pricing

Price Details

Pre-Departure Services:

- Advising, @api Online Resources, Orientation Materials and Support, Mobile Phone, Peer Mentors, Social Networking, and Scholarships.

On-site Services:

- Airport Reception, Resident Director, API Center, On-Site Orientation, Housing (Including Meals and Laundry with Some Options), Tuition, Tutoring, Language and Culture Tools, Medical and Life Insurance, Excursions (Overnight, Day and International in some locations), Social and Cultural Activities, API Learning and Engagement Badge Program, Welcome and Farewell Group Meals, and Volunteer Opportunities.

Re-entry Services:

- Re-Entry Materials and Support, Post-Program Evaluation, Transcript, Alumni-Network, and Development Opportunities.

What's Included

Accommodation

Activities

Airport Transfers

Classes

Some Meals

Travel Insurance

Wifi
7 travelers are looking at this program
Tuscania is a small, idyllic Italian town located ninety minutes north of Rome on the border of Lazio and Tuscany. Tuscania has been admired for centuries for its picturesque setting, fine culture and foods, medieval walls, and cobblestoned streets. Tuscania provides endless opportunities for authentic cultural immersion. Some of the most beautiful churches in Italy are in Tuscania, including the stunning San Pietro and the magnificent Santa Maria Maggiore. It is not uncommon to find a medieval section of wall in the wine cellar of a modern restaurant or an Etruscan tomb used as the basement storage area of an apartment. The strong connection of the locals to their traditions, history, and folklore greatly influences the unique nature of the town.
For students who want one of the most unique study abroad experiences in Italy, check out the Two Italies Program in Florence and Tuscania. You'll take classes in these two fascinating Italian cities – getting the best of both worlds!
Program Highlights
Exceptional opportunities for cultural immersion
Study within medieval town walls (literally!)
Be one of only a handful of foreigners in the town
A fascinating combination of ancient ruins and the modern world
Explore ancient Etruscan ruins and visit some of Italy's most beautiful churches, with the ocean only 20 min away!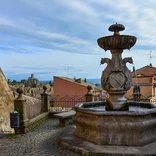 Program for API students who choose to study abroad for the summer, semester or academic year at Lorenzo de' Medici – The Italian International Institute – Tuscania may select from a variety of courses in the fields of Italian language and culture, humanities, sciences, and studio arts.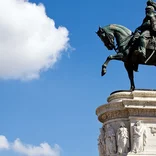 Lorenzo de' Medici runs an intensive Archaeology Field School under the professional supervision of the University of Florence and in collaboration with Italian students of the Department of Archaeology. The principle goal of this program is to provide students with an opportunity to learn in a real research and excavation environment while gaining a comprehensive understanding of ancient Etruscan culture and archaeological methods.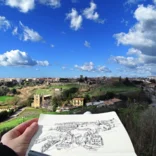 In this traveling study abroad program, students will split their semester between both of Lorenzo de' Medici – The Italian International Institute's (LdM) locations in Florence and Tuscania! Students follow a structured program of five 3-credit courses, which together focus on interesting issues that intersect with the broader experience of Italy.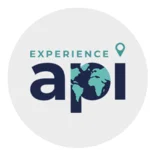 API Scholarships and Financial Aid Information
API awards approximately $500,000 in study abroad scholarships annually ranging from $250 -$1,000 per student.