TEAN: Study Abroad in Wellington, New Zealand
Term
Academic Year, Fall, Spring
View Other Details
10 travelers are looking at this program
TEAN's partnership with Victoria University Wellington and Massey University - Wellington provides students the opportunity to study abroad in the 'Coolest Little Capital in the World' as voted by Lonely Planet. With two schools offered you can study almost any discipline while soaking up the vibe of New Zealand's art- and culture-focused capital.
The semester begins with an exciting 5-day Orientation Excursion in adventurous Queenstown on New Zealand's South Island where TEAN's in-country staff guide students through orientation sessions and an array of activities, including exploring Maori culture more deeply, jet boating along the Dart River or discovering the stunning Milford Sound.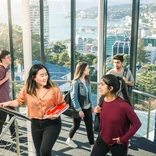 Victoria University of Wellington's main campus, is elevated in an idyllic setting with views of this artsy and quirky city. With an assortment of courses to choose from and amazing access to the wonders of both New Zealand's North Island and South Island, you'll quickly find yourself in love with your new home. Students participating in our Victoria University of Wellington program enjoy courses that are ranked in the top 100 internationally-recognized programs for arts and humanities.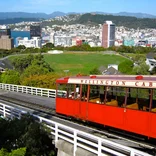 For students seeking an inspiring location for creative enterprises, Massey University can't be beat. Set in what is considered New Zealand's creative capital, Wellington, the university is New Zealand's oldest and most prestigious art and design school. Located in the heart of the city, this is where many of New Zealand's best designers and artists began their careers and TEAN students can too with comprehensive courses.
TEAN by WorldStrides Diversity Scholarship
This scholarship is offered for summer and semester programs and is intended for students with identities historically underserved in education abroad. This can include, but is not limited to, individuals who identify as African American/Black, Hispanic/Latino, Asian American, Alaskan Native, American Indian, Native Hawaiian, LGBTQIA+, First-Generation College Students, U.S. Military Veterans, students with disabilities, and/or students at Minority-Serving Institutions.