TEAN: Study Abroad in Christchurch, New Zealand
Term
Academic Year, Fall, Spring
View Other Details
2 travelers are looking at this program
After surviving several earthquakes in 2011, Christchurch is no longer the quaint town it used to be but, as the country's third largest city, reinventing itself as a thriving community based on innovation and design. The University of Canterbury is known for its comprehensive offerings and engineering programs while Lincoln University, just 30 minutes away, is a leader in environmental studies, research and sustainability. Additionally, as the gateway to the South Island, students are close to some of the world's most stunning natural beauty and adrenaline-inducing activities.
The semester begins with an exciting 5-day Orientation Excursion in adventurous Queenstown on New Zealand's South Island where TEAN's in-country staff guide students through orientation sessions and an array of activities, including exploring Maori culture more deeply, jet boating along the Dart River or discovering the stunning Milford Sound.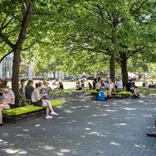 Christchurch is home to the second oldest university in New Zealand, the University of Canterbury, widely respected for its academic excellence in teaching and research. Participants enjoy access to a wide spectrum of course offerings, as the university is highly ranked for civil engineering, education, accounting and history among other disciplines, along with an unbeatable base for exploring some of the world's most thrilling landscapes.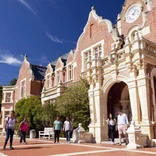 Located just 30 minutes from Christchurch, Lincoln University is considered New Zealand's specialist land-based university offering courses in agriculture, biological sciences, viticulture, landscape architecture and more. With a small and relaxed campus, Lincoln provides participants with a unique glimpse into South Island life. Dormitory and apartment-style housing is available for participants where they'll meet students from New Zealand and as well as from countries around the world.
TEAN by WorldStrides Diversity Scholarship
This scholarship is offered for summer and semester programs and is intended for students with identities historically underserved in education abroad. This can include, but is not limited to, individuals who identify as African American/Black, Hispanic/Latino, Asian American, Alaskan Native, American Indian, Native Hawaiian, LGBTQIA+, First-Generation College Students, U.S. Military Veterans, students with disabilities, and/or students at Minority-Serving Institutions.