Term
Academic Year, Fall, Spring, Summer
View Other Details

Pricing

Price Details

Pre-Departure Services : Advising, @api Online Resources, Orientation Materials and Support, Mobile Phone, Peer Mentors, Social Networking, and Scholarships.

On-site Services: Airport Reception, Resident Director, API Center, On-Site Orientation, Housing (Including Meals and Laundry with Some Options), Tuition, Tutoring, Language and Culture Tools, Medical and Life Insurance, Excursions (Overnight, Day and International in some locations), Social and Cultural Activities, API Learning and Engagement Badge Program, Welcome and Farewell Group Meals, and Volunteer Opportunities.

Re-entry Services; Re-Entry Materials and Support, Post-Program Evaluation, Transcript, Alumni-Network, and Development Opportunities.

What's Included

Accommodation

Activities

Airport Transfers

Classes

Some Meals

Travel Insurance

Wifi
14 travelers are looking at this program
The dramatic and romantic appeal of Edinburgh is endless, set atop its volcanic crags with medieval cobble-stoned streets, a majestic castle and a skyline of turrets, domes, and spires. It is easy to see where the inspiration for Harry Potter came from! The elegant Georgian facades of the New Town are a contrast to the winding, twisting alleys and hidden courtyards of the medieval Old Town. Edinburgh, Scotland's capital city, is not just a historic city, it is also forward-looking, the seat of the Scottish Parliament and boasting a vibrant cultural scene of live music, performing arts, galleries and museums and plenty of buzz. It is a great place for students, who make up 20% of the population and is home to one of the largest arts festivals in the world. Overlooked by the extinct volcano of Arthur's Seat, sitting in the open parkland of Holyrood Park, Edinburgh is one of the greenest cities in the U.K.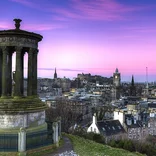 API students in Edinburgh can enroll in a wide range of courses with Scottish and other international students at the University of Edinburgh, one of the world's top 20 universities, based in one of the world's most desirable cities. The university offers courses in the liberal arts and humanities, business, engineering, sciences, and much more!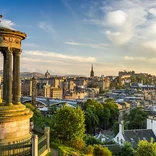 Students who choose to study abroad in Edinburgh at Heriot-Watt University with API will enroll in courses with Scottish and other international students. Heriot-Watt specializes in a variety of science and engineering subjects but is also a leader in subjects such as brewing and distilling, business, fashion, design, and textiles.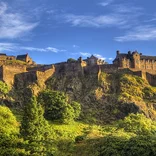 API students in Edinburgh can enroll in an innovative co-curricular summer school experience offering a variety of educational and cultural immersion experiences to complement the academically rigorous curriculum. The summer school challenges students to enhance employability prospects, cultural education and reflect on the global challenges of today with a unique Scottish twist.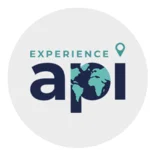 API Scholarships and Financial Aid Information
API awards approximately $500,000 in study abroad scholarships annually ranging from $250 -$1,000 per student.