View Other Details

Program Details

Housing

Dormitory

Host Family

Pricing

What's Included

Accommodation

Activities

Airport Transfers

Classes

Travel Insurance

What's Not Included

Airfare
1 traveler is looking at this program
Students have five programs to choose from at the University of Cape Town: Engineering & Computer Science; Humanities, Social Sciences & Psychology; Business & Economics; Sciences & the Environment; and Identity, Politics, & History of South Africa. Each program includes 1-2 core courses, a regional course, and 1-3 electives. Students have the option of registering for up to three social groups on the UCT campus and joining one of the university's sports clubs. UCT hosts over a hundred social groups dedicated to a variety of activities, religions, beliefs, cultural backgrounds, and interests.
CEA provides students with ample opportunity to experience the BEST of Cape Town and South Africa through complementary cultural activities and excursions to important sites such as Robben Island and !Kwa Ttu San Village.
CEA makes sure your housing, health, safety, social engagement, and other needs are taken care of. Giving you the best possible study abroad experience is our top priority.
Program Highlights
Learn more about your academic areas of interest at the highest-ranking university in Africa
Develop cross-cultural intelligence and sensitivity through interacting with Cape Town's highly
Experience African wildlife up close and beautiful natural landscapes in your spare time
Study abroad in the South African capital to experience one of the world's richest and most interesting cultures
Visit Robben Island and the Nelson Mandela Capture Site to learn about South Africa's history of apartheid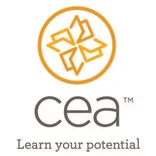 CEA Scholarships and Financial Aid
Studying abroad will change your life, improve your employability, and enhance your global competence. That's why we commit more than $2.0 million each year to our financial and scholarship programs.