Term
Academic Year, Fall, J-Term, Spring, Summer, Winter
View Other Details

Program Details

Degree Level

High School Diploma

Associates

Bachelors

Housing

Apartment

Dormitory

Host Family

Pricing

Price Details

Included: Personalized Pre-departure Advising; Tuition & Registration; Travel Medical Insurance; On-site Orientation; Housing; Volunteer Opportunities; On-site Staff Support; Excursions and Cultural Engagement; Host Institution Services & Amenities and more. Scholarships available.

What's Included

Some Accommodation

Activities

Airport Transfers

Classes

Travel Insurance
39 travelers are looking at this program
Granada has it all! This multicultural utopia features stunning natural parks, a vibrant nightlife, and unparalleled art, history, and amazing cuisine. Hike the Sierra Nevada. Wallow in the warm waters of the Mediterranean. Gorge on free tapas. This walkable city makes it easy to experience everything!
Located at the foot of the Sierra Nevada mountains where four rivers conjoin, Granada is a provincial capital city in the Andalusia region of Spain that borders the country's southern coast. Its rich history that dates back 2,500 years is marked by periods of Greek, Roman, and Moorish rule, all reflected in the city's architecture, music, art, and culture.
In addition to Study Abroad programs, explore CEA Internships Abroad Granada, our dynamic program that provides hands-on, practical experience to help you rise above the competition.
Interested? Click the "Visit Site" button to learn what's waiting for you!
Program Highlights
Hands-on learning experiences that transform the world abroad into a classroom
Personalized Pre-Departure Advising, including visa and immigration support
Courses offered in English that fulfill major and general graduation requirements
Comprehensive on-site support, including 24/7 emergency phone
Career development workshops, Internships, and Alumni Ambassador positions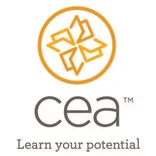 CEA Scholarships and Financial Aid
Studying abroad will change your life, improve your employability, and enhance your global competence. That's why we commit more than $2.0 million each year to our financial and scholarship programs.