Need-based funding, Merit-based funding, General grants/scholarships
View Other Details

Program Details

Program Type

Direct Enrollment

Housing

Apartment

Host Family

Pricing

Price Details

For information on summer pricing, please visit our website.

What's Included

Some Accommodation

Some Activities

Classes
0 travelers are looking at this program
Study abroad for eight weeks over the summer, beginning in Montevideo, Uruguay and continuing to La Habana, Cuba, for a comparative Latin studies program ideal for any student and of particular interest to health, gender, and Spanish language students.
Experience Uruguay's vibrant, progressive and thriving culture and contrast it with Cuba's political and historical complexities, evolution and stunning natural beauty.
There are LGBTQIA+ friends, colleagues, and allies throughout the world. However, cultural understanding of gender identity and sexuality does vary from country to country. USAC has compiled a lot of resources to help you through that learning process.
USAC is dedicated to working closely with students with disabilities to ensure the best study abroad experience possible. You may request reasonable accommodations after your initial application is complete. We routinely receive requests for scheduling, material, and environmental accommodations for the classroom setting, which may include assistive technology, scribes and readers, printed material, and interpretation.
Environmentally-conscious students choose USAC because many of our programs are held in some of the most sustainable countries in the world. There are options to take coursework in sustainability and the environment, as well as field trips and studies where students can leave a lasting impact on their host country.
Program Highlights
Take immersive studies focused on business, language, or health during the five-week Montevideo program.
Participate in intriguing courses on gender and culture, healthcare, or government during the three-week La Habana program.
Learn the dances of both cultures, savor the flavors of the different regions and enhance your Spanish language skills through various course offerings.
Rely on our seasoned Uruguay and Cuba Resident Director, Sebastian Bombi, who will be your daily guide and local resource in both Montevideo and La Habana. Sebastian will also accompany students on the group flight between locations.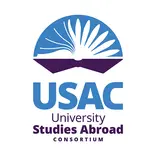 USAC Scholarships and Financial Aid
USAC awards over $2 million in scholarships and discounts each year to assist students with their study abroad expenses.