Most Affordable Volunteer & Gap Year Programs in Greece with IVHQ
View Other Details

Program Details

Travel Type

Budget

Family

Older Travelers

Solo

Women

Pricing

Price Details

Fully hosted experience from only $575 for 1 week - this includes accommodation, meals, airport pick-up, orientation and 24/7 in-country support.

What's Included

Accommodation

Airport Transfers

Meals

Wifi

What's Not Included

Activities

Airfare

SIM cards

Travel Insurance

Visa
103 travelers are looking at this program
Trusted by 120,000+ volunteers, IVHQ offers the world's most popular volunteer programs in Greece and 50+ other destinations around the world.
Our programs in Greece are based in the capital city of Athens. Volunteers can choose from 6 impactful programs, ranging from 1-12 week durations and prices starting from just US$575 for one week.
When you're not giving back to the local community, you can immerse yourself in Greek culture, discover Athens' ancient ruins, history and culture, and join IVHQ's exclusive add-ons.
Your fully-hosted experience includes airport pick-up, orientation, sustainable hostel accommodation, meals and 24/7 in-country support. Volunteers are accommodated in an innovative, sustainable hostel, located in the heart of Athens, that offers a social, cultural, and environmentally-friendly environment for active groups and individuals.
Program Highlights
IVHQ's Greece programs are available year-round, starting every first and third Monday of the month
Fully-hosted volunteer experience from only $575 for 1 week - IVHQ provides the most affordable and top-rated programs
You'll be joining a global network of 120,000+ volunteers backed by the world's leading team of volunteer travel experts with an outstanding safety system and track record
Support impact-driven volunteer projects run by locals within your host community
Flexible booking and free changes so you can register with confidence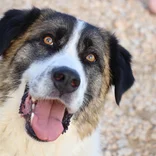 Want to volunteer with dogs in Greece - Athens? International Volunteer HQ's Animal Care project is based in an animal shelter in Athens that provides a safe space for abandoned and rescued animals. As an animal shelter volunteer in Greece, you'll help care for, feed, socialize and look after these dogs so that they can find a new and loving home. You may also have the chance to support adoption events and campaigns, and take photos of the animals to support re-homing efforts.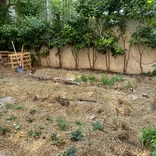 Want to help refugees and asylum seekers in Greece - Athens? International Volunteer HQ's Community Support project is based in a community center in Athens that provides a safe space for refugees and asylum seekers to upskill, secure steady employment and integrate into Greek society. As a volunteer in Greece, you'll help local NGOs work together to provide workshops, language classes, and other essential services for refugees.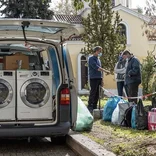 Want to help the homeless in Greece - Athens? International Volunteer HQ's Homeless Support project is a unique opportunity to get involved with local non-profit organizations that help provide aid to homeless people in Athens. As a volunteer in Greece, you'll help NGOs provide basic services to vulnerable people, such as food, water, clothing, and help with legal documentation.