Volunteer Abroad in Peru with United Planet for 1-12 Weeks
View Other Details

Program Details

Timeframe

Spring Break

Summer

Winter

Year Round

Housing

Guesthouse

Host Family

Hostel

Hotel

Groups

Small Group (1-15)

Medium Group (16-30)

Large Group (31+)

Pricing

Price Details

* Host family

* 3 Meals a day

* Devoted support from the United Planet team

* Travel insurance

* Pre-departure training

* 1-way transfer from airport to UP's partner office for briefing

* Orientation, mid-Quest check-in, final evaluation

* Language lessons

* Historical, cultural and recreational excursions

* Global Caring Award upon successful Quest completion

* United Planet t-shirt or hoodie sweatshirt

What's Included

Accommodation

Activities

Airport Transfers

Meals

Transportation

Travel Insurance
27 travelers are looking at this program
United Planet's Quest Volunteer Abroad program offers you or your group a life-changing opportunity to interact with local communities through customized work experiences, cultural activities, and home stays. United Planet Quests are offered in more than 25 countries from 1-52 weeks.
Volunteer in a variety of different locations while immersing yourself in the Peruvian culture. As the birthplace of many ancient empires, many beautiful monuments and traditions remain from those times. Volunteers will live in Cusco, the old Incan capital, enveloped by the Andes Mountains.
Program Highlights
Machu Picchu Excursion (Available As An Add-On)
Take a Spanish Language Immersion Course
Go For The Inca Trail Excursion (Available As An Add-On)
Volunteers will work closely with healthcare workers in several clinics around the beautiful city of Cusco. Healthcare professionals will assist with various medical tasks based on experience and certification. The primary task for students is shadowing healthcare workers through observation.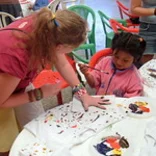 Volunteers care for children in daycares, after-school centers, and child care centers. Other volunteer opportunities include assisting teachers in state schools and providing support at women's shelters and schools for children with physical and developmental disabilities.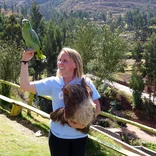 Volunteers have the opportunity to work at an animal sanctuary that provides shelter for animals that have endured trauma during their lives or at a local dog rescue center.
United Planet Service Scholarships
Several scholarships are available for those looking to volunteer for a short or long-term period abroad with the non-profit organization United Planet, who work with communities in over 35 countries around the world.