Volunteer in Puerto Rico with IVHQ | Most Affordable & Trusted
View Other Details

Program Details

Timeframe

Short Term

Spring Break

Summer

Winter

Year Round

Travel Type

Budget

Family

Older Travelers

Solo

Women

Pricing

Price Details

Fully hosted experience from only $600 for 1 week - this includes airport pick-up, accommodation, meals, orientation and 24/7 in-country support.

What's Included

Accommodation

Airport Transfers

Some Meals

Wifi

What's Not Included

Airfare

Travel Insurance

Visa
15 travelers are looking at this program
Trusted by 124,000+ volunteers, IVHQ offers the world's most popular volunteer programs in Puerto Rico and 50+ other destinations around the world. Choose from 3 meaningful projects: Youth Support, Environmental Sustainability and Community Development.
Our Puerto Rico programs span 1 to 12 weeks, based in the beautiful coastal capital of San Juan. When you're not giving back to the local community, you'll have the opportunity to immerse yourself in the vibrant local culture and join exhilarating tours.
Your fully-hosted experience includes airport pick-up, orientation, accommodation, meals and 24/7 in-country support. You'll be accommodated in a volunteer house with other like-minded, impact-focused travelers from around the world.
IVHQ offers a multi-layered support network, so even before you depart, you'll receive outstanding service from your IVHQ Program Manager and gain exclusive access to volunteer training and preparation tools.
Program Highlights
IVHQ's Puerto Rico program is available year-round, starting every Monday
Fully-hosted volunteer experience from only $600 for 1 week - IVHQ provides the most affordable and top-rated programs
You'll be joining a global network of 124,000+ volunteers backed by the world's leading team of volunteer travel experts with an outstanding safety system and track record
Support impact-driven volunteer projects run by locals within your host community
Flexible booking and free changes so you can register with confidence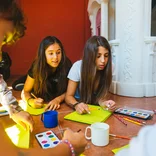 As a Youth Support Volunteer, you'll help mentor Puerto Rican youth within community centers and after school programs. You'll provide valuable assistance with homework, playing games and providing a good example to foster positive interactions. Volunteer for up to 5 hours per day.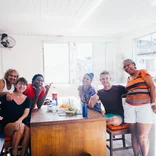 Get involved in this diverse volunteer project and help deliver valued support to low income communities. Volunteer duties are fluid, and will depend on the local needs and priorities when you visit. It could involve renovations, painting, clean ups, administration - this is an open project that can also take your skills and interests into account.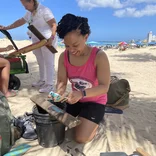 As an Environmental Sustainability volunteer, you'll be on the front line supporting initiatives that help Puerto Rico work through existing challenges and be as prepared as possible for the future. You'll assist local organizations and support proactive and reactive ways of protecting the natural environment, making Puerto Rico a better place to live.