Study Abroad
10 Major Don'ts When Studying Abroad in Spain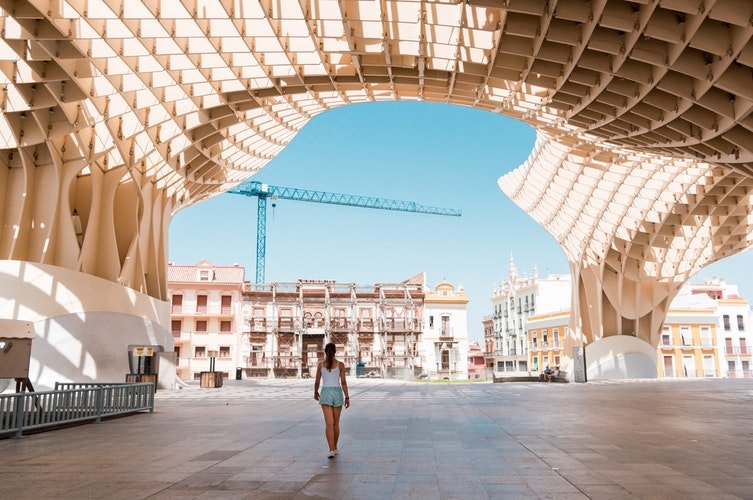 Studying abroad in Spain is an amazing experience and one that students should truly appreciate and make the most of. After all, it is an opportunity for students to not just learn about Spain, its culture and language in-depth but also to grow as a person in ways they may have never even thought possible.
Beyond that, choosing to study in Spain is one of the most classic study abroad destinations. And for good reason -- it's rich in culture, history, and gives students the opportunity to finally put to use a language they've most likely been learning since middle school.
We wouldn't want to send you off into your study abroad empty handed and ignorant of the mistakes you are inevitably about to make!
If you've already made the decision (or even if you're just contemplating a summer, semester, or year in Spain) kudos to you for being one of the daring few to set off and study in another country (and language!) However, we wouldn't want to send you off into your study abroad empty handed and ignorant of the mistakes you are inevitably about to make. So here are 10 things you shouldn't do during your study abroad in Spain!
1. Don't Stay Inside a Bubble of People From Your Own Country
There will likely be other exchange students in Spain with you, and they are likely wonderful, fun, and like-minded people. However, if they are the only ones involved in your social life, you will surely be missing out on a key aspect of study abroad: the people!
Sure, your fellow compatriots are great when you need to vent about homesickness, speak English, or want to try this great new tapas place you heard about, but branch out every once in awhile! Make some Spanish friends.
They will be excited to get to know you, and will likely be the ones who show you the most about their culture, the lesser known hole-in-the-wall restaurants and bars, and maybe even invite you over for dinner with the family. These are all valuable experiences that you couldn't even begin to recreate within a bubble of students from your own country.
A date or two with a local isn't a bad idea either. After all, they do say that love makes learning a language much easier!
2. Don't Live With Other Students From Home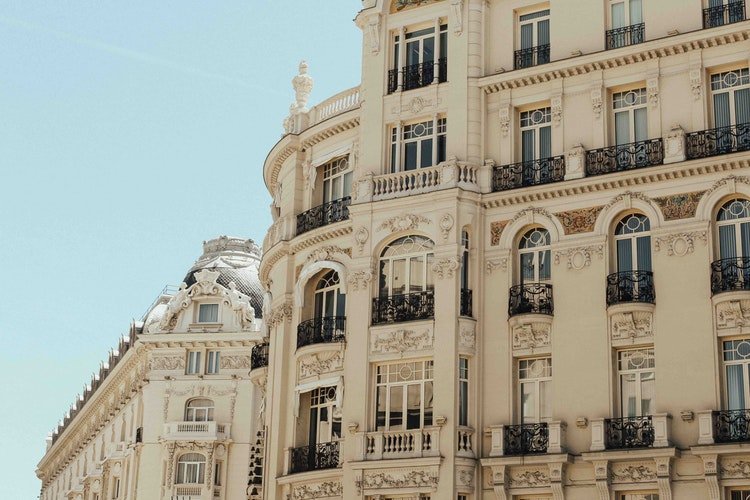 Living with students from your home country can really hinder your ability to get to know Spain and practice Spanish!
Even if that student housing looks like a great deal, ask if your program offers alternatives to living with your classmates from home. Most will be happy to set you up with a host family -- which is an excellent way to get to know both the culture and the language or assist you with finding an apartment.
If your program doesn't offer alternative housing options, or housing options at all, another great alternative is to share an apartment with Spaniards, called compartir piso (try Idealista, Beroomers, or UniPlaces to find rooms).
This is a common practice among Spaniards, especially for university students who are away from their hometown, or for young professionals, so finding a few local flatmates to live with shouldn't be a problem.
3. Don't Let Fear Keep You From Using Your Spanish
Unless you're one of the lucky ones, learning a language is difficult and takes work. It also takes a lot of practice, no matter how imperfect your language skills are. For some, the idea of making some terrible blunder, or the desire to "be better at Spanish before I begin using it" often leads them to procrastinate and fail to take full advantage of all the opportunities around them to practice Spanish.
Literally everything you do can be turned into a wonderful, exciting opportunity for practicing your Spanish!
Literally everything you do -- from ordering a meal to sending a letter -- can be turned into a wonderful, exciting opportunity for practicing your Spanish.
Even experiencing the nightlife with friends (some of whom are, hopefully, local) can be a great time to show off what you're learning in class while picking up a few new words and idioms! Of course, everyone ends up making some ridiculous mistake or feeling silly at some point, but don't let that get in the way of your progress. You are now totally surrounded by a language that is now spoken by hundreds of millions and this is your opportunity!
However, if you're still feeling a bit shy about practicing in public or with people you don't know, you can opt to practice your Spanish in a comfortable environment with an intercambio de idiomas, or language exchange, with a conversation partner (in Madrid Multilinkual is a good place to start).
After meeting up with your language partner, you two will speak Spanish for a certain amount of time and then switch over to English to help your language partner. Both of you are learning, which makes blundering your way through Spanish all that much less intimidating.
4. Don't Expect Stores to Be Open 24/7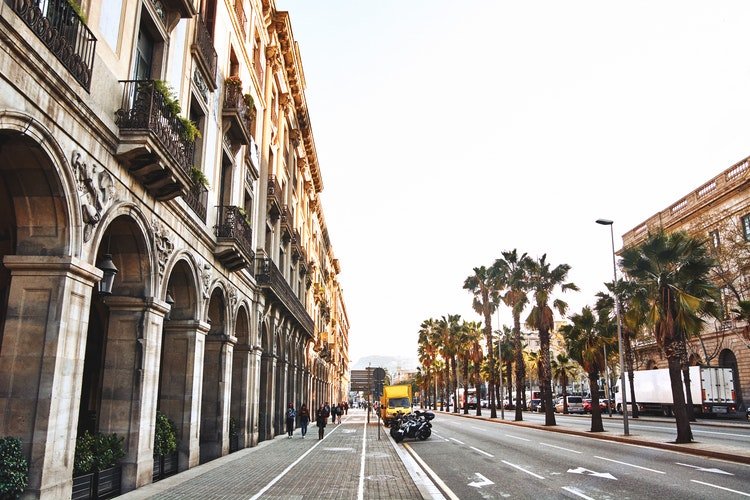 Everyone loves the laid-back Spanish lifestyle, right? But things like this can cause frustration for the newly arrived and those accustomed to 24/7 convenience stores and the like.
Just remember, this is Spain, and things won't always work the way they did back home. For example, if you go to a grocery store on a Sunday afternoon, you will most likely be met with a closed sign. The same will happen during the siesta hour sometime between 12-4pm every day (especially for smaller shops). Spaniards value their days off, as well as their lunch and siesta time. In large cities, more grocery stores are extending their hours – but this isn't universal.
My advice is to always check the hours signs (on any type of store you plan to go to), and plan a day and time to go when you can be sure they will be open. Also, find out at what time of night grocery stores are required by law to stop selling alcohol
5. Don't Go Out to Dinner at 7pm
There's no better tell-tale sign that you're an American studying in Spain than showing up for dinner at 7pm! Worse yet, if you show up at a small or medium-sized restaurant at 6 or 7pm, you're likely to be told that the kitchen is closed.
In a larger place they may have food to serve you, but you will get strange looks. Spaniards don't eat dinner until 9 at the earliest, and 10 or 11 is more common for a restaurant meal. So go with the flow and change your eating schedule to match. When in Rome (er, I mean, when in Madrid), right?
6. Don't Go to a Restaurant If You Don't Have Plenty of Time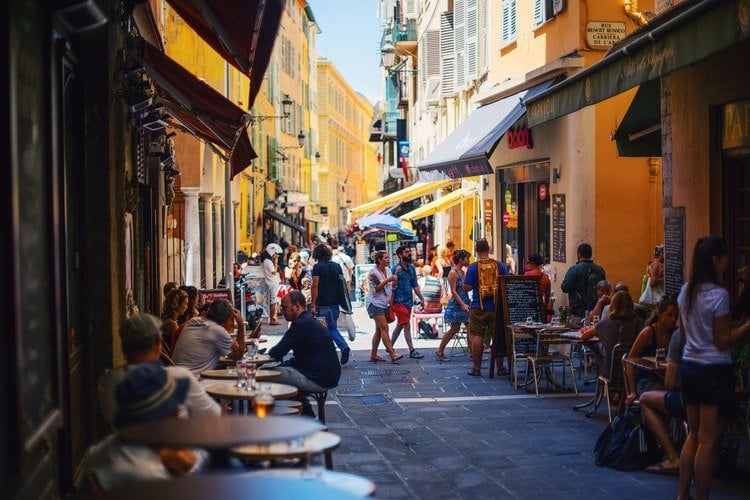 This can be a source of culture shock for anyone who comes from a country with a little faster pace. Your waiter may take a long time in getting over to your table for you to order. You may even have to work a little to get the waiter's attention. Your food may take a while to get there.
As frustrating as it may be it at first, you should keep in mind that this is just another way of doing things. In Spain, this is normal, and all of this means more time for conversation, relaxation, and wine-sipping! Learn to enjoy it. Your Spanish friends may not understand your anxiety at waiting for the check to come.
7. Don't Miss Out On Traveling Within Spain
Of course, I recommend first of all that you explore the place where you are living, and to avoid spending every away. Getting to know your town/city on an intimate level should be a main goal of yours. At the same time, you wouldn't want to come all this way and not see first-hand just how diverse Spain is as a country. So, if you have the chance, travel! It isn't too large of a country, buses are comfortable, trains are fast, and flights are often cheap.
All of this means more time for conversation, relaxation, and wine-sipping! Learn to enjoy it.
If you're in Barcelona, spend a long weekend exploring Pamplona and relaxing on the beach in San Sebastián. If you're in Madrid, why not head on over to Toledo for just the day, or Granada for a few?
But remember -- don't let your relationship with your host city suffer because you are gone every weekend. Also, if your goal is to learn Spanish or learn about Spanish history, architecture, or whatever it may be, it is probably wise to save those trips to Paris or London for a post-study abroad trip. There's enough right in your backyard for now.
8. Don't Miss Out On Free Activities and Student Discounts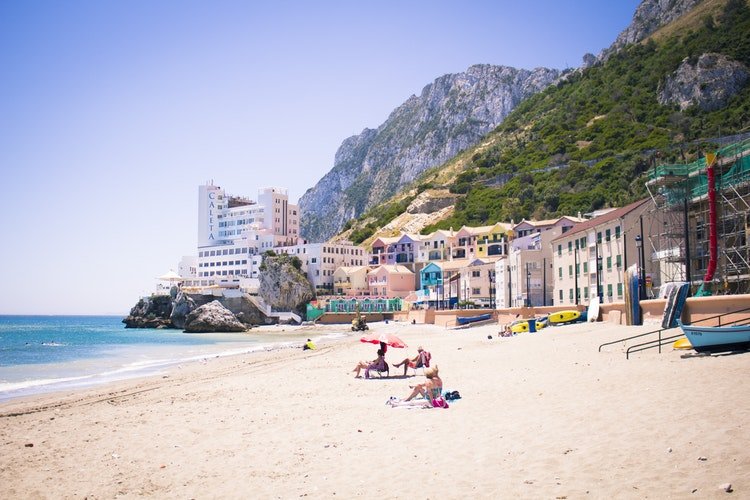 While it is certainly possible to spend a lot of money on activities while in Spain (care for some indoor skiing in Madrid, anyone?), it is not necessary. You don't have to spend a lot of extra money to enrich your time or entertain yourself.
For example, most museums have a day or a time when you can visit them for free. In Madrid, the Prado Museum is free from Monday through Saturday between 6pm and 8pm. The Reina Sofía Museum also has free hours. Check the website of any museum or attraction (cathedrals, gardens, etc.) before you go. Parks and plazas are also great places to enjoy without paying anything.
For other larger attractions, and even bars or discotheques in places with a large student population, keep a look out for student discounts!
9. Don't Neglect Your Schoolwork
I am all for a balance between schoolwork and fun in a study abroad experience, but balance is the key. The academic work that you do while studying abroad will likely give context to what you're seeing and experiencing around Spain during your time off. So go to class and do your assignments!
After all, if you actually show up to class, you may discover that you have a Spanish professor who can give you insight into a cultural nuance you don't quite understand. Or perhaps that Spanish Civilization course will give you the perfect historical background on a monument you plan on visiting.
Likely still, you may receive a tip in language class that helps you in your everyday use of Spanish, or you get an explanation of a word you don't understand. What exactly are those Spaniards talking about when they say en plan or currar? Why do you keep getting called tía or tío? Have they confused you with their aunt or uncle? Your professors know!
10. Don't Be Afraid to Explore!
All things considered, Spain is an incredibly safe country for study abroad students. The biggest issue you may encounter is pickpocketing. Don't get overly paranoid about this though, just make sure you always know where your belongings are. In a crowded area keep your purse or backpack close to you and don't put valuables in your back pocket.
If you are in a smaller city or town, walking around is a great way to become oriented and learn where everything is.
In addition to being safe, the major cities in Spain boast excellent public transport, as well as a very comfortable environment for walking (in my opinion the best way to get to know a city). All this means: if you get lost, just find the nearest metro stop and get on!
If you are in a smaller city or town, walking around is a great way to become oriented and learn where everything is. Spain has a walking culture (*ahem* El Camino de Santiago *ahem*) -- so join in and get exploring! You never know what you might discover.
Enjoy Studying Abroad in Spain
Surely you have a purpose in mind for your time in Spain. It can be anything from improving your Spanish to becoming an expert in the history, architecture, politics, business culture or other aspect of Spain. Most students' goals will include as a minimum learning enough of the language to get around and understanding the culture well enough to feel comfortable.
My advice is to keep these goals and purposes in mind and let your decisions reflect them. To learn Spanish, don't let fear get in your way and don't miss out on opportunities to practice. To feel comfortable, don't ignore cultural norms and customs. To make the most of your time, don't miss out on opportunities that are right in front of you. And finally, have a good time! ¡Que lo pases bien!