Studying abroad is (likely) a once in a lifetime experience that any student would be lucky to have -- and you'll want to make the most of it.
In particular, studying abroad in Spain is sure to be an unforgettable experience, with so much to learn about the rich culture, language, and, of course, the people. Spain is a popular destination for study abroad students for many reasons -- there is something for everyone. No matter your experience you'll be sure to grow as a person and develop skills that will benefit you for years to come.
With anything you do in life you are bound to make mistakes, but never fear: from our greatest mistakes, we can create the best learning opportunities! However, there are some easy mistakes that can be avoided when studying abroad in Spain that I and many others have experienced firsthand.
If you've already committed to studying in Spain or if you're still deciding, this guide can prepare you so you can make the most of your study abroad experience with the helpful "Dos and Don'ts" I wish I had before I studied in Spain myself!
1. Don't Stay Inside a Bubble of People from Your Own Country
The most common mistake people can make studying abroad in Spain (or anywhere, really) is to limit their social circles to solely people from their home country or school. It's incredibly easy to do, especially if you are studying through a program that only services students from your country. They speak your language, they understand your fears and your feelings about studying abroad, and they are all around you.
Remember this: a country is not just a place, its a collection of memories and the histories of its people. If you don't learn about the people who live there and don't develop connections with locals you'll have never really learned anything meaningful about that place. It can be difficult to break into Spanish social circles, but people are more than willing to share their culture and their experiences with you.
A country is not just a place, its a collection of memories and the histories of its people.
Its far from easy to put yourself out there and meet people in a new country, but study abroad is not meant to be easy. Study abroad is meant to challenge you and take you out of your comfort zone. Participate in events at your Spanish university, chat to people at bars, attend social events put on by your study abroad provider, or join a language exchange group... There are so many ways to meet locals, get to know their country -- and improve your Spanish language skills at the same time.
2. Do Live with Locals & International Students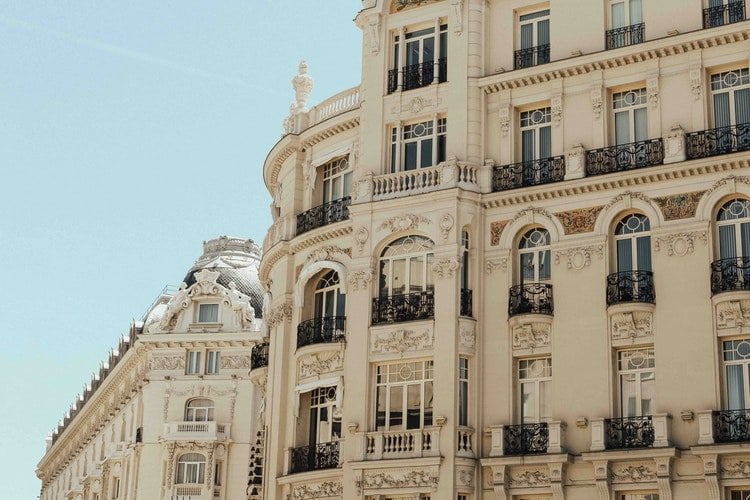 An easy way to meet locals and students from countries other than your own is to share accommodation with them. If your program offers a homestay option, that is by far the best way to meet local Spaniards and also learn the language. However, living with a Spanish family is not for everyone. Many programs offer to place you in accommodation with other international students and locals which is a great option for those who are more independent.
If these options are not available from your study abroad program you can easily find an apartment to share with Spaniards or international students on your own -- known as compartir piso in Spanish. You'll find many university students and young professionals seeking flatmates in your city on sites like Idealista, Piso Compartido or UniPlaces. It is important to note that rent is relatively inexpensive in Spain compared to other countries, especially compared to the UK and the US, so sharing an apartment is still a realistic option even if you are on a tight budget.
3. Don't Let Fear Keep You from Using Your Spanish
Fear is your biggest enemy while studying abroad. It is too easy to go the comfortable and safe route and never take any big risks, but if you want the most out of your experience you need to leave fear behind. Living and studying in Spain is the best way to improve your command of the Spanish language. Even if you only have a low level you shouldn't be afraid to use what you know in day-to-day interactions.
Learning any language is difficult and requires genuine effort and constant practice. When is there going to be a better time to practice your Spanish than while you are studying in Spain? Locals really do appreciate when foreigners try to speak Spanish, even if it is broken and basic. Spaniards are friendly and they will help you improve your skills if you just try. Everything you do is an opportunity to learn -- sending a letter, shopping for groceries, eating tapas, and of course going to class!
4. Do Embrace the Spanish Lifestyle
Studying abroad in Spain is the best opportunity to learn about the lively Spanish culture. Spain has a unique and complex history that has created the society people fall in love with today. Many people can find Spanish culture frustrating, but with an open mind, it is easy to adapt to life in this fascinating country.
Spaniards, along with the rest of Southern Europe have a much more relaxed concept of time. Spanish people will be late to every social gathering by about an hour and you should be too. Don't expect people to be on time for much, except trains and doctor's appointments.
Not long after arriving in Spain will you discover the Spanish mentality of mañana. Translated as "tomorrow," mañana is the concept that there will always be time to do something at another, likely much later time, and almost never does it really mean that something will get done tomorrow. Things run slowly and not always efficiently in Spain, but the locals don't really mind and you should try not too either -- especially when the weather is nice and there's sangria to be enjoyed.
People take their time, and you should try to understand and adopt this behavior as well, or you will end up thoroughly frustrated by the pace of the Spanish lifestyle.
5. Don't Expect the Same Comforts as Home
Spain is a modern European country so of course, they have everything you could possibly need to enjoy your time living there. However, things can be quite different than what you are used to and it may feel like you are missing some of the comforts you typically have in your home country.
In most cities in Spain, small businesses are king. There is a different little shop for everything you can think of -- stationary, linen, vegetables, electronics, etc. That means you likely won't be able to find everything you need to get started in Spain all in one place. To add to the difficulty, many stores have inconsistent opening times and business owners often close their stores for siesta, a midday break. Things may or may not be open when you need them, but this is just the reality of living and studying in Spain.
The same goes for food. Until you adapt to Spanish time it might be difficult to get food when you are used to. During the hours of siesta (about 12-3pm) in most cities, many establishments will be closed. Also if you're out late, it can be difficult to find any food to eat. Restaurants usually don't serve food after midnight and you'd certainly have difficulty finding a convenience store open for snacks. Don't even think about finding somewhere nearby open 24 hours (though this is slowly changing in larger cities)!
6. Do Get to Know Your Host City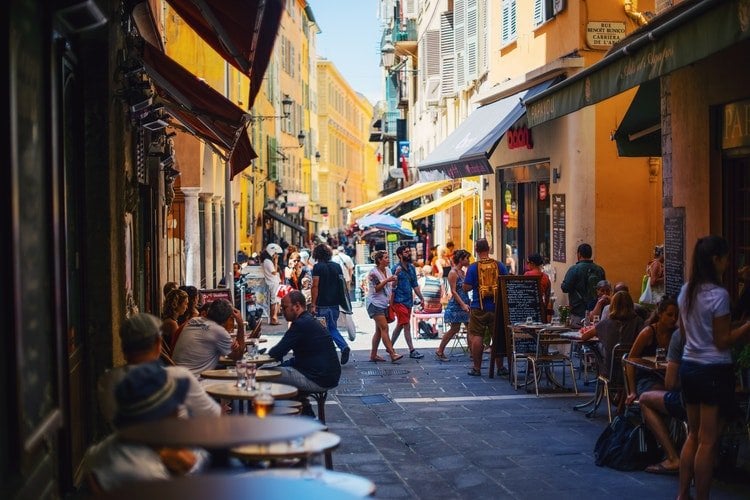 Studying in Spain does create a great opportunity to travel the rest of Europe and it can be quite easy to see many different countries during your time studying abroad. Unfortunately, many people get caught up in the allure of ticking off as many countries and landmarks as possible without really understanding the country or city they're actually living in! If you study in Spain with the mindset that it will not be the one and only time you visit Europe, you will have a much more fulfilling time without the pressure to see everything.
Spain has so much culture, history, and complexity to offer and too many people miss out on it all. Each city in Spain has unique traditions, foods, and activities to enjoy and discover. It is much more interesting to make your study abroad destination somewhere you've genuinely lived and experienced, like a home away from home, rather than just a checkbox.
Do travel and experience the other countries of Europe, but don't forget what Spain has to offer and don't leave without really knowing where you have lived for the past few months!
7. Don't Go to a Restaurant If You Don't Have Plenty of Time
A common mistake for study abroad students to make is to not take "Spanish time" seriously, especially when it comes to restaurants. The Spanish eat later, with dinner typically being between 9-11 pm, and the whole affair often lasts several hours. Fast food is still a foreign concept in many cities as well, so the best advice I can give when eating out in Spain is to give yourself plenty of time for meals and try to be patient.
Study abroad students might think Spanish servers are inattentive and often rude, but this is usually not the case. Servers don't typically receive tips, so there is not the same motivation to be overly attentive. Additionally, in Spain (like in other European countries you might consider studying in), the meal is considered a social experience, and the wait staff typically won't rush or interrupt you to move the experience along or clear your table.
If you want fast service in a Spanish restaurant or cafe you have to be forthright and direct, otherwise, you will wait a long time to be helped. If you need a minute with the menu, your server may not come back again for a long while, unless you make it explicitly clear that you are ready for service. Don't become frustrated with the service or expect things as quickly as you would at home, take the slow pace of Spanish restaurants as an opportunity to experience the Spanish lifestyle.
8. Do Take Advantage of Free Activities & Student Discounts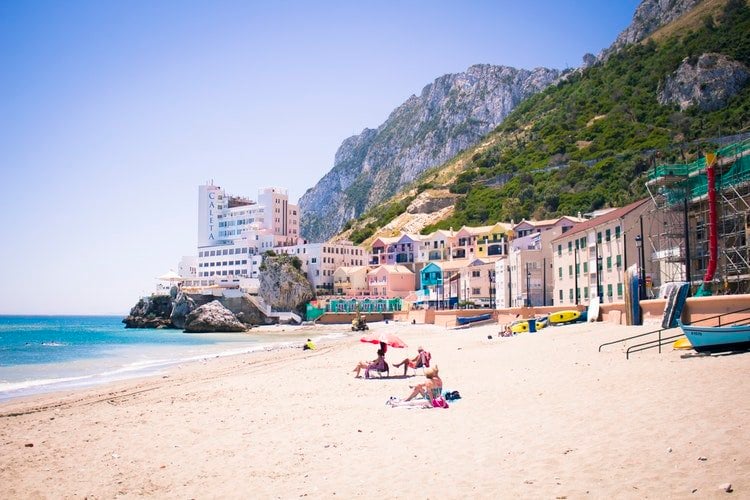 Spain may be one of the most popular study abroad destinations, but it is not always the most budget-friendly. You can easily stretch your limited student finances if you know what to watch out for. Students can enjoy many benefits and freebies in Spain and in many European countries as well.
Most museums throughout the country have a day or a time when you can visit them for free or for heavily reduced student prices. Check the website of any attraction (cathedrals, gardens, palaces, etc.) to see if they have free days as well before you visit.
Your study abroad program provider or your university will likely host free events throughout the year, just keep an eye out. When I studied in Spain, my university had a series of free movies for students each week! Parks and plazas are also great places to spend time without spending any money - you'll often happen upon live music wherever you go as well. It's not hard to enjoy yourself in Spain on a budget.
9. Don't Neglect Your Schoolwork
Studying abroad is a great time to travel, explore new cultures, and enjoy yourself. However, it is called studying abroad for a reason. Don't forget to actually attend classes and turn in assignments while studying in Spain! The academic work that you do while studying abroad will provide a deeper understanding of the Spanish culture you experience firsthand each day and will leave you with a more meaningful experience.
You also have the opportunity to gain valuable insight from your professors that can make it easier to get to know the city you study in. They will also be more than willing to share their recommendations for the best tapas and bars in town.
10. Do Challenge Yourself
There should always be a balance between work and play, especially when you're studying in a foreign country. There are too many things to experience abroad and it can make it quite easy to downplay the importance of actually studying and challenging yourself while abroad. However, study abroad is the best time to push yourself.
Studying abroad not only looks amazing on your résumé or CV, but it provides you with invaluable life skills. However, if you're ever asked about your experience abroad and all you have to say is you traveled and drank a lot of cañas it won't end up looking as impressive. Challenging yourself abroad will make the overall experience much more fulfilling and could elevate your time from being just any other holiday to something that improved your character or changed your life.
Learn as much as you can about the place you study in and you can develop a deeper connection to it all. Volunteering is a great way to form a real bond with your city and your study abroad experience. You can also find many different internship opportunities abroad that can range from a couple of hours a week to 20 hours - depending on how much you want to challenge yourself. It might sound like too much, but it is doable - trust me!
I was able to travel to more than ten different countries while studying abroad in Spain, intern 20 hours a week, explore (almost) every corner of my city, and pass every class -- you can do it too! Be sure to keep these ten "Dos and Don'ts" in mind when you study abroad in Spain and you'll avoid many of the common mistakes made by international students and you'll have a much more satisfying and meaningful study abroad experience!
This article was originally published in March 2014, and was updated in April 2019.