Internships Abroad
6 Tips to Land a Paid Internship in London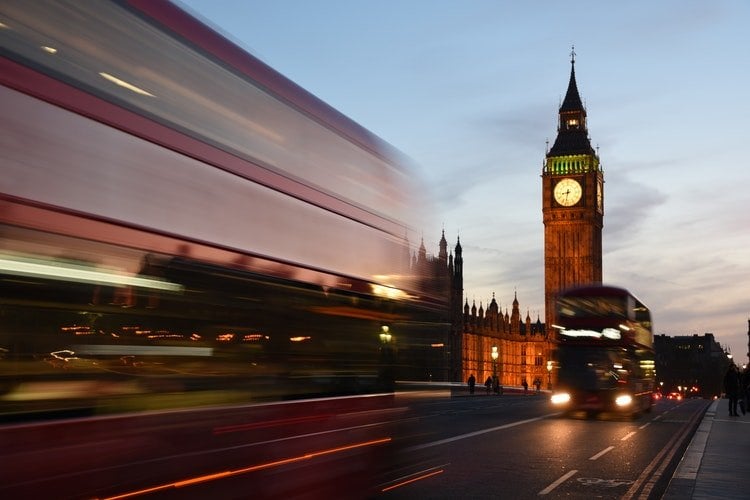 Why should you abandon your very cozy life for a trip across the pond? Perhaps what you should be asking is why shouldn't you. England is a center for international business and world leadership. The economy is thriving, and being paid in pounds can be quite profitable. England is also a perfect home base for seeing the rest of Europe on a budget because flights are plentiful and very cheap. You will also meet wonderfully charming people who speak your language (well, sort of). You may have to get used to calling an elevator a "lift" and a sweater a "jumper", but you can do it! Embark on an adventure full of challenges and surprises.
Architecture, art, photography, design, fashion, law, business, banking, and hospitality are just some of the exciting opportunities that await you if you're looking for a paid internship in London. As a country full of high powered, highly competitive global companies, the possibilities for success are truly endless. Paid internships in England may be hard to come by, but we've figured out a way to finagle a paycheck. Read on for how!
About Internships in England
As one of the most expensive and most exciting cities in the world to live according to Forbes Magazine, London tops the list of places to find an internship in England. A paid internship in London is a must, and affording London can be done by sharing an apartment (it will run about 280- 500 pounds per month!). If you live by yourself, it will be about double the price. Living outside of London is an option, but there are pricey transportation costs to contend with. It's smart to note that London isn't your only option though; Newcastle, Bristol, Birmingham, and Manchester are also fun and popular cities in England to snag that perfect international internship.
If you're especially nervous about that painful pound-to-dollar exchange, these smaller cities are worth considering. Newcastle and Bristol are vibrant student cities with an active nightlife. Bristol in particular is a center of manufacturing, business, and new technology where you can let your creative spirit roam. Manchester is a fantastic option if you love sports and are looking for financial work or hospitality internships. A short two and a half hour train ride from London, this is the place to be. Birmingham is another great option for financial, manufacturing, or engineering jobs. Ripe with opportunity, there is also a great nightlife full of clubs, live music venues, sporting events, and of course pub life. Each of these cities has something great to offer in addition to kick starting your career with that internship abroad.
Most Popular Types of Internships in London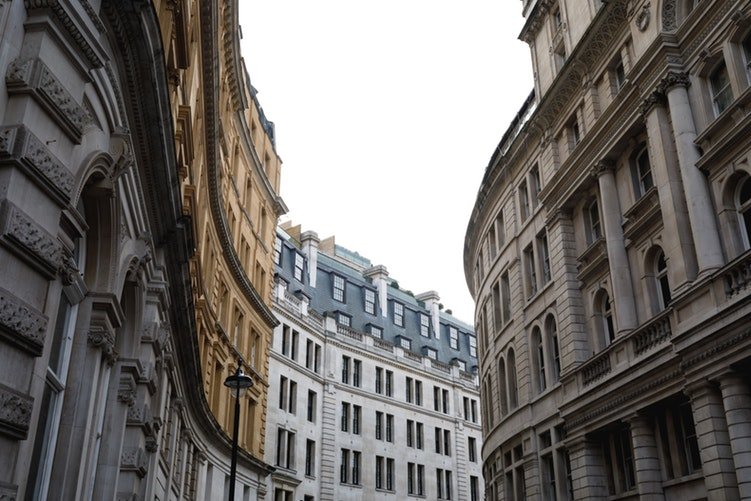 London is not just the largest business hub for the United Kingdom, it is also globally important. By interning in England, you are tapping into some of the top companies worldwide, which means more opportunities for global networking. Because of the number of large companies operating in England, almost any sort of internship program is available in London: marketing, accounting, media studies, information technology, hospitality, finance, engineering, and architecture. You name it, you're bound to find an interesting and professionally challenging paid internship in London.
Even so, some industries are more lucrative for interns than other. Business, particularly, is a buzzing field, as London is the largest financial center (after NYC) in the entire world. Finance and international business majors will delight in the number of opportunities within one of the many corporations in the city. There are nearly 500 banks in London alone!
Students with an interest in the fashion industry will find internships-a-plenty in the UK's capital city. As a major European fashion center rivaling Paris and Milan, there is a large number of renowned designers headquartered in London, ripe with paid internship opportunities! Lastly, internships for the politically-minded are often pursued in London. Exposing yourself to other forms of government can help you better under our own system, making it a perfect internship in England for Americans.
England is a center for international business and world leadership. The economy is thriving, and being paid in pounds can be quite profitable. England is full of high powered, highly competitive global companies, so the possibilities for success are truly endless.
How to Start Looking for Paid Internships
Finding an internship in your home country can be hard, but finding an internship abroad can be down right daunting. The good news is that you won't be navigating a foreign language on top of it all. The best first step is to start your search early, and start close to home. Tap into your local resources: your university career services department and international department are just two immediate places that can offer a wealth of information and support in the beginning stages of your career abroad.
Consider finding out if you are eligible to receive college credit for your international internship. Many internships in England for Americans will have set up partnerships with US institutions. Even if your "pay" is only course credits, it is still better than nothing at all!
Once you've got the low down from your contacts at your university, it's time to consult your handy-dandy internet resources. We've outlined the most useful for you below!
Helpful Websites for Finding Internships in England
Resume (er, Curriculum Vitae) Tips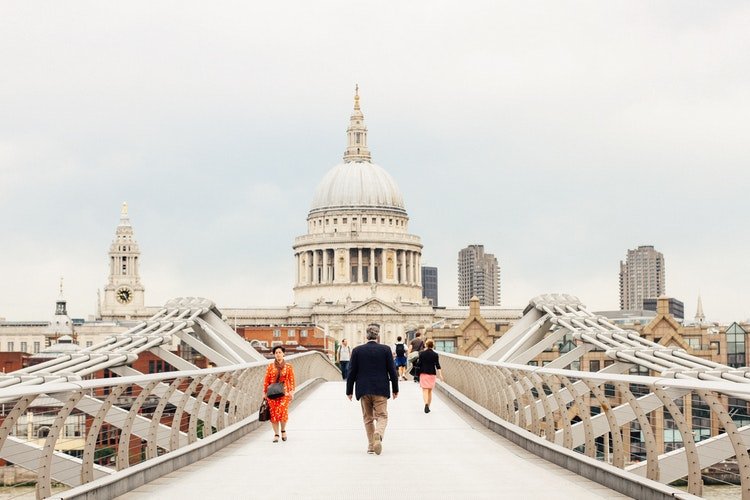 Finding an internship in London that makes your heart sing is only the first step, you have to get a leg up and a foot in the door. An easy first hurdle to jump is referring to your resume as a curriculum vitae (or CV).
There are some differences worth noting between a resume and a CV in the UK. CV's are not much different than the traditional resume, but be mindful of the semantics. Instead of starting with your education, the profile or personal statement should come first. This is an opportunity to introduce yourself to your prospective employer and explain in just a couple short sentences why you are right for the job.
Next comes work experience, but if you don't have much, be sure to highlight any examples of applicable skills that you gained through your education (which is the next section). This can be leadership roles in clubs, study abroad experiences, or volunteer work. Finish with a bulleted list of personal interests related to the job and list of references. Below is a few more useful tips that can help secure the paid internship of your dreams in England:
Have you done community service? Then you have leadership and collaboration skills.
Spent time traveling or living abroad? Then you have the ability to work in and adapt to diverse environments.
Do you speak another language? Then you can communicate across cultures.
Have you played a team sport? That's an easy one, you can work well in a team.
British employers are looking for interns with globally transferrable skills like creativity, communication, and collaboration. As in the US, you'll always want personalize your CV to match the company offering the internship you are aiming for. Trash your template or canned response and instead, customize your CV in the most strategic and relevant angle possible.
Use your CV as a place to spotlight your accomplishments and experiences. Be creative in how you market yourself because you never know how your future employer may connect with you. Remember to use UK spellings (add some colour, if you will) and write your dates in the format "Day, Month, Year"!
Interview Tips Useful When Applying for British Companies
Your CV is complete, and you have landed yourself an interview. Unless you are planning on being in England on vacation or are already there studying abroad, then you will probably find yourself faced with a phone or an online face-chat interview. Sometimes these can be more intimidating than a face to face interview. As online face chatting becomes more and more the norm, companies are frequently utilizing platforms like Google Hangout and Skype to connect with potential employees.
How can you showcase your awesome skills even if your interview is conducted online? Dress to impress (at least from the waist up, though I'd recommend from head-to-toe). Traditional suits or conservative tops are the way to go, and neutral colors tend to translate best over video cam. Prepare your space accordingly, by finding a quiet, comfortable location with good lighting and strong internet connection (a distracting puppy or roommate can detract from your overall presence). Be yourself, sit up straight, and smile.
In terms of content for your interview, treat it as you would a face to face conversation. Think before you speak, and avoid acknowledging your regular visits to the bar (even the use of "pub" might not help you here). Aim for good first impressions - do your homework, learn about the company and its location before the interview so you can ask specific questions that go beyond what can be found on the website.
Finally, be aware of application dates and apply early.
Finding a paid internship in London, England can be the perfect way to not only gain valuable employment skills, but expand your global IQ. An internship abroad, especially in England (and one that doesn't break the bank!), is a fantastic first step into a lifelong and fulfilling international career.
Additional Resources for Internships
Top Internship Providers in England