Teach Abroad
The 7 Best Cities to Teach Abroad in Japan
Read on to find out which cities stand out as especially worthwhile places to call your second home in Japan.
You're sold on teaching English in Japan -- a land steeped in tradition and culture but also bursting with modernity and quirky trends -- and your resume is ready to go. Now it's just a matter of picking the part(s) of the country that is perfect for your teaching career and lifestyle.
With 47 prefectures (Japan's version of states or provinces) and hundreds of cities to choose from, it can be hard to figure out where to start. They all have different things going for them, and there's no wrong choice. From the non-stop neon of Tokyo to the snowy streets of Sapporo, each place has its own character and charm.
But some areas are, perhaps, a little more deserving of attention, and the ones you'll read about below comprise our unofficial top seven. These cities may not be the same selection as everyone else's, but to us, they stand out as especially worthwhile places to call your second home.
Yoshi! (Right!) In no particular order, ikimashou! (Let's go!)
#1. Tokyo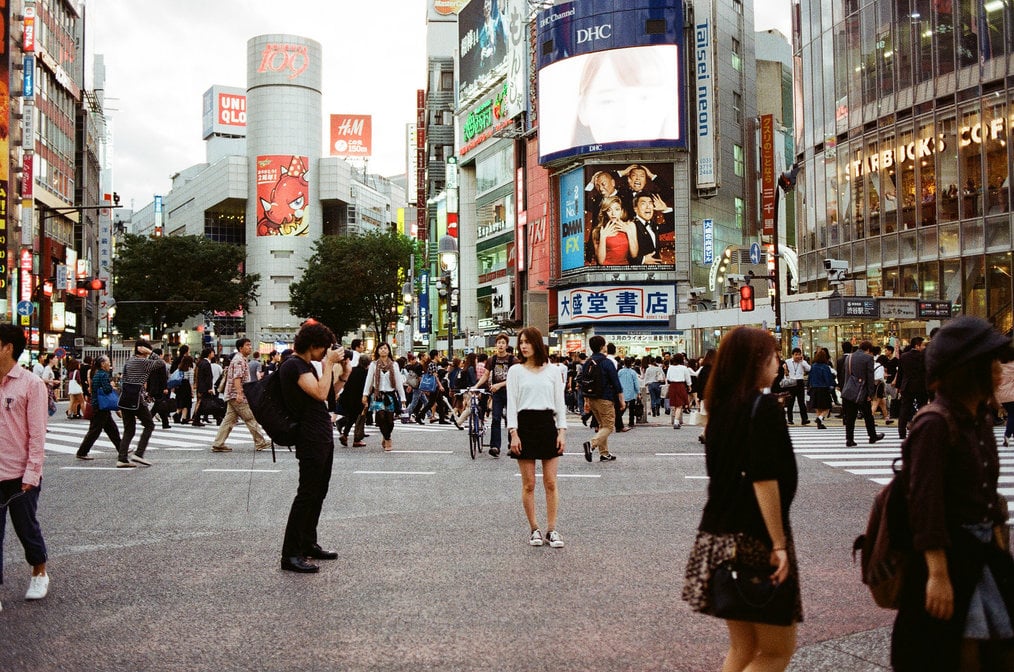 Japan's largest urban area, Tokyo is a bustling megalopolis that some nine million people call home. This is the national center of business, and job opportunities are plentiful. You can find a wide range of English teaching work -- countless kindergartens, primary and secondary schools, universities, language academies (eikawa) and even businesses recruit instructors throughout the year. Salaries are among the highest in the country.
Residents work hard, but play even harder -- entertainment can be found around every corner, in the form of music, museums, galleries, festivals, and much more. Tokyo doesn't sleep; it naps, and you will never be short of something to do on your days off.
Made up of 23 separate municipalities called special wards, Tokyo sprawls around a bay and out to hilly areas -- offering a wide range of surroundings in which to hang out or reside, including a few pockets of tranquility. You can leave the intensity of the world's busiest pedestrian crossing (in Shibuya) and be hiking up a slightly less-crowded temple-clad mountain (Takao-san) just an hour later.
Tokyo being as humungous as it is, there's a sizable expat population -- making it easy to meet people from all over the world. There are communities for every interest and hobby imaginable, no matter how niche. This international flavor helps keep the horizons and friend circles broad. And if you're planning on learning Japanese, the fact that Tokyo uses the national standard will simplify your studies.
If you're a fan of big city life, the capital is as good as it gets. You'll be part of one of the global hubs of trade, technology, and trends, with easy access to everything under the (rising) sun -- including the rest of the country. Tokyo is served by two airports and multiple bus and bullet train stations, meaning that no domestic destination is more than a few hours' away. This is great for visiting friends and relatives. Tokyo itself is exceptionally well connected, with trains running as often as every two and a half minutes.
#2. Chiba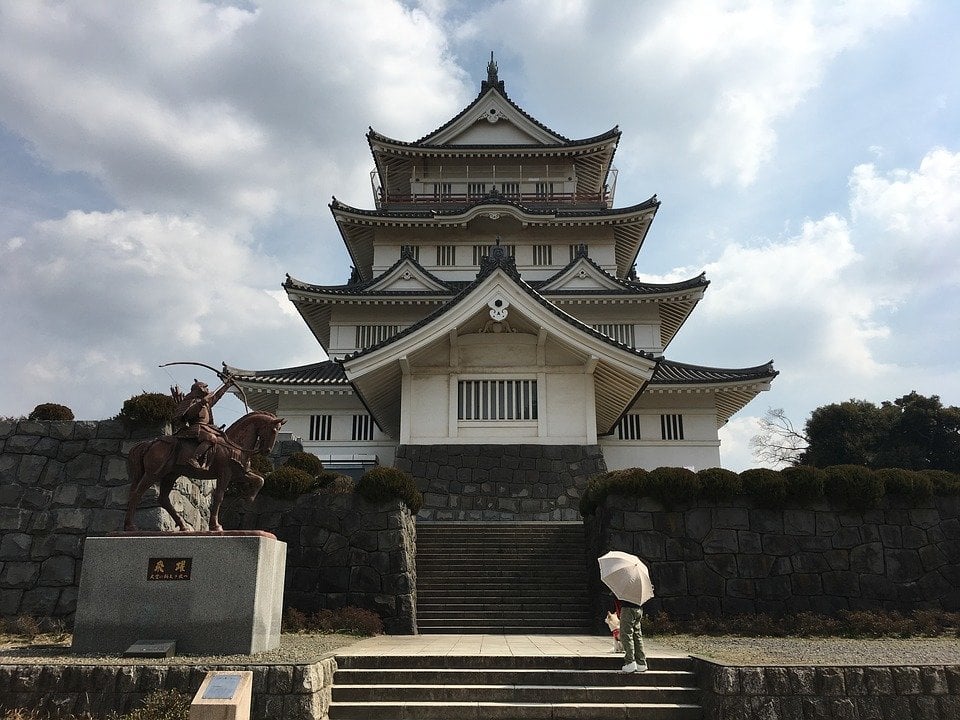 Just next door to Tokyo is Chiba City, a commuter town for workers in Tokyo, as well as a buzzing urban area in its own right. A little cheaper and a lot less crowded than Tokyo, Chiba City is a roughly 40-minute train ride to the southeast, looking out over Tokyo Bay.
As the main city in the prefecture of the same name, Chiba is a convenient, somewhat more chilled alternative to Tokyo. It's a hop, skip and a jump from Narita Airport -- and it's got a bunch of other appealing aspects, too.
While not quite as prolific as in Tokyo, there are plenty of English teaching jobs in Chiba, and a large crowd of expats to boot. This makes it easy to get your career going and make new friends at the same time.
When it comes to what to do when you're not on the clock, Chiba City is where you'll find one of Japan's biggest convention centers, Makuhari Messe -- read: all the concerts and expos you can imagine. It's also a stone's throw from Tokyo Disney Resort if theme parks float your fun boat (or those of the folks who come to visit you).
Tourist drawcards aside, the city offers easy access to the myriad hiking, biking and surfing opportunities in the prefecture. Chiba is a nicely balanced mix of ultra-urban and really rural, with more active lifestyle options for residents than its capital counterpart.
#3. Osaka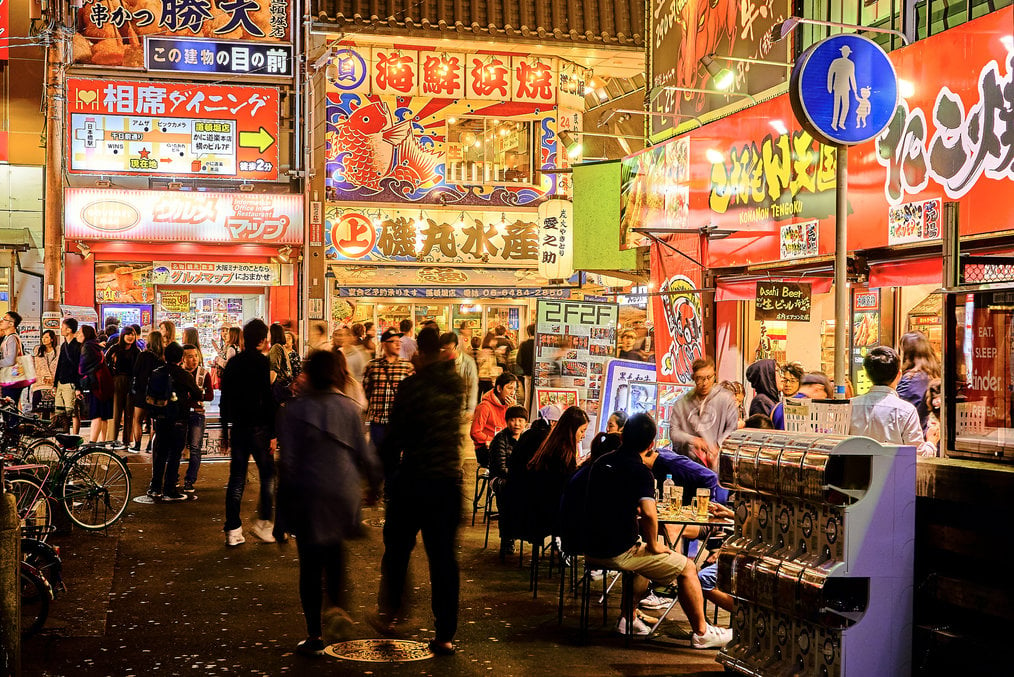 Slap bang in the center of Japan, Osaka City is having its moment in the sun, with a massive boom in tourism and development. Second in size only to Tokyo, the city of over 2.6 million is a commercial nexus and a very viable place to look for a teaching job.
As in Tokyo, you can find a wide variety of different teaching gigs; Osaka has everything from public and private schools to groups of pensioners after language lessons and corporations looking for dedicated in-house English instructors. Salaries are competitive, though not always as high as the capital.
Foodies, this is the city for you. Osaka is fondly known as the nation's kitchen, with a culinary culture that is unrivaled; work here, and you will eat well. You won't dine alone either -- this is one of the friendliest parts of the country, where locals go out of their way to make you feel welcome and make you laugh.
The city and broader prefecture are where Japan's comedians are born, and after a few evenings making merry with the locals, you'll see why. Osakans love nothing more than having a good time, and the atmosphere is generally more convivial than anywhere else in the country. The expat community is smaller than that of Tokyo, but a little closer-knit.
In this down to earth and different part of Japan, where the dialect is unapologetically unique (great for linguists), you'll find yourself within easy reach of the rest of the culturally rich Kansai region (including Nara, Kobe and Wakayama Prefecture), as well as the castle, museums, hot spring resorts, gardens and parks of Osaka Prefecture itself. There's plenty to keep you busy when you don't have class or are showing visitors around your new stomping ground.
#4. Kobe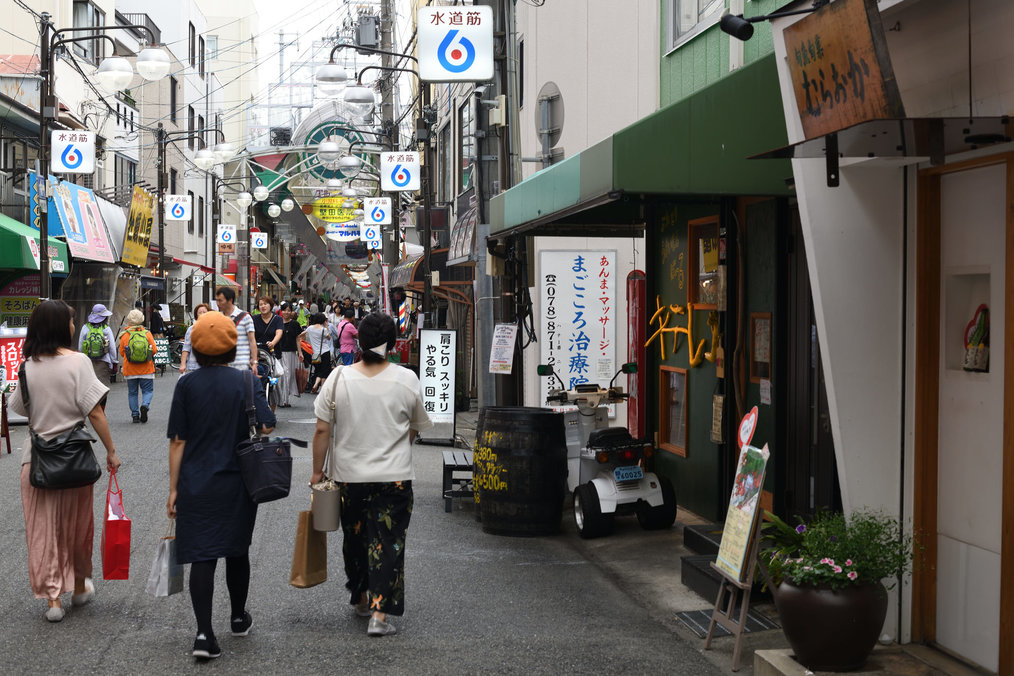 Not much more than 30km to the west of Osaka, you'll find the vibrant port city of Kobe. Though home to about one million people fewer than Osaka, Kobe -- the capital of Hyogo Prefecture -- is a hub of business and tourism in its own right. That means decent English teaching opportunities.
In addition to having a number of good schools, Kobe is the headquarters for many large businesses, meaning that a variety of corporate language instruction jobs can be found. Outside of Kobe, in the more rural parts of Hyogo, schools often recruit Assistant Language Teachers (ALTs), but salaries can be low outside the city.
Kobe's role as a major point of international sea trade after Japan ended its policy of seclusion in the mid-1800s put it on the map as a multi-cultural metropolis, with colorful and diverse architecture, dining and entertainment. The expat community here is a real melting pot, offering lots of chances to meet people with different backgrounds to your own.
Kobe's scenery, too, is varied; mountains behind which hide some of the most famous hot springs in the country (Arima Onsen), crisscrossing streets featuring all manner of eateries, department stores and street fashion boutiques, a sizable Chinatown, a humming harbor, and beaches galore. Thanks to this, you'll never be twiddling your thumbs during downtime.
Served domestically by its own airport and not too far from Osaka's Kansai International, Kobe is a central, convenient and rewarding port of call for teaching English in Japan.
#5. Sendai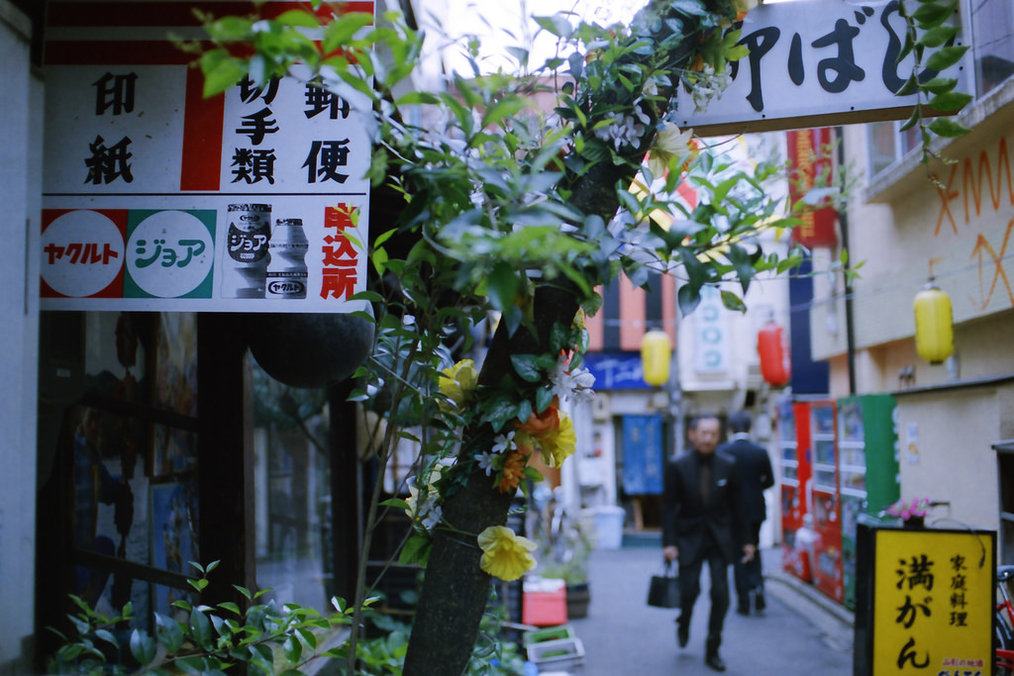 Up in the northeast of Japan, Sendai is an often-overlooked city that deserves more attention. The capital of Miyagi Prefecture, Sendai was one of the parts of the Tohoku region that was badly affected by the 2011 earthquake. However, thanks to some amazing recovery efforts, the city stands strong today.
The quiet rural cousin of Tokyo, Sendai is the place to go if you're looking for something urban but not overly intense, with a somewhat cooler climate and access to wild natural beauty. Sendai is the jumping off point for Tohoku, allowing easy explorations into neighboring Yamagata, Iwate and Fukushima (and no, it's not dangerous to go there). Hiking, climbing, kayaking and other outdoor pursuits are plentiful.
English teaching gigs are offered at regular schools as well as language academies in Sendai and the broader prefecture, though not as frequently as some of the bigger cities. Salaries also tend to be slightly lower, but are still comfortable enough. The expat community is relatively small, but Tokyo and its masses of interesting people are always within easy reach (a couple of hours by train).
For many teachers, Sendai offers a happy medium between mega-city and mega rural -- you get the perks of living in a city, with the option to spend the weekend immersed in nature. Plus, teaching English here is a way to answer the area's call for assistance with rebuilding and development. Maybe leave Kyoto to the tourists, and make your mark here for a year or two instead.
#6. Sapporo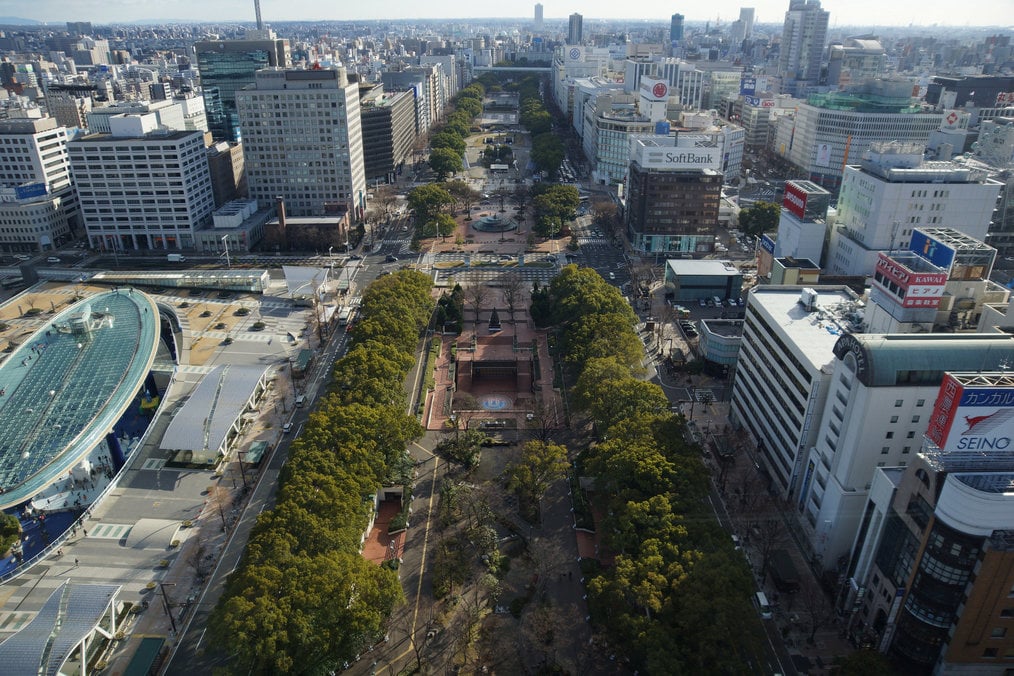 If you want to get (almost) away from it all, the city of Sapporo has the classrooms for you. While the capital of Hokkaido, Japan's northern island, is just shy of two million residents, the land to which it serves as a gateway is some of the most open and isolated in the country.
Like Sendai, securing a contract here can take a bit more time than it might in bigger cities, but there are full-time jobs for qualified teachers at all manner of schools, kindergartens to universities. Patience and prior planning are key to unlocking some of Japan's most awesome opportunities.
Living in Sapporo gives you easy access to nightlife, shopping, likeminded people and all the other fun aspects of big cities, with the option to drive deep into the interior and for hours see nothing but impossibly blue lakes and perhaps the odd bear. Head in the direction of the main island, and you'll find yourself in the historical port city of Hakodate.
If you're a fan of skiing or snowboarding in your spare time, Sapporo is just a couple of hours away from the famous Niseko resorts. For those who prefer a good soak to cold slopes, you'll be pleased to know that the whole of Hokkaido is hot spring territory.
In February each year, Sapporo hosts its world-renowned Snow Festival; just think, you could pass the giant ice sculptures on your way to work! If you're cool with the cold, this city could be a hot choice.
#7. Fukuoka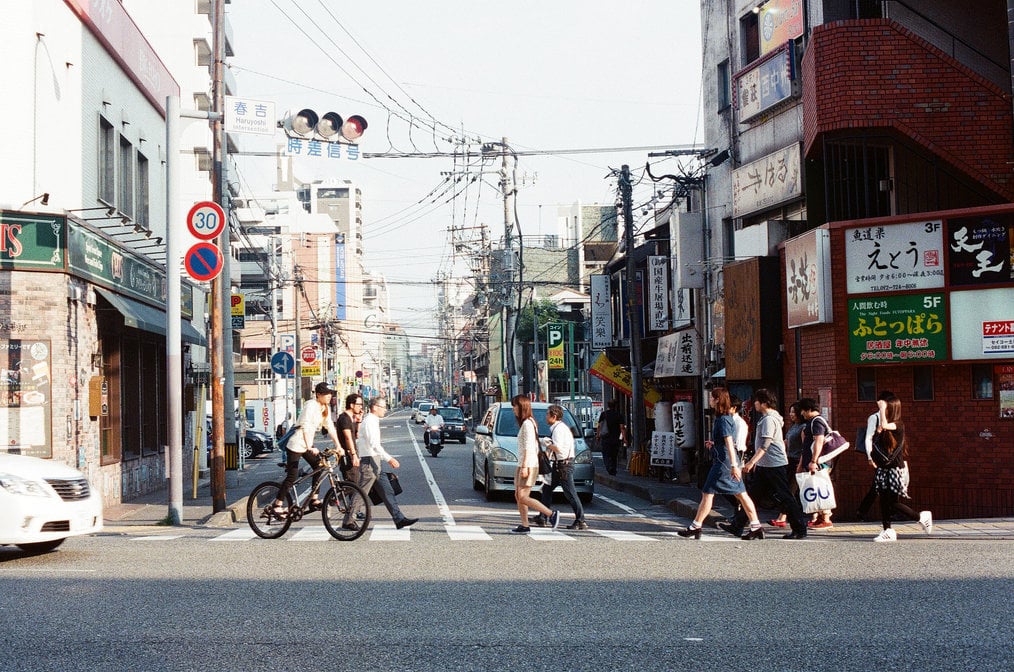 Hundreds of kilometers southwest on the island of Kyushu, the coastal city of Fukuoka peeks out over the Sea of Japan, attracting English teachers with its sunny climate and chilled vibe. For those wanting a combination of surf, turf, and work, this place comes out tops.
As is the case with Sendai and Sapporo, finding a job in Fukuoka may require more searching than the mega-cities, but they are available -- in all the same shapes, though sometimes with smaller salary sizes. Once English teachers start working here, many find they are so content that they never want to leave.
A port in close proximity to South Korea and other parts of northern Asia, Fukuoka has an extensive history, and museums and castle ruins that testify to it. These days, the city is best known for its mellow beaches, beautiful parks and open-air street food, though.
Fukuoka serves as an excellent base for explorations of the Kyushu region, and work holidays can easily be spent in Oita, Miyazaki, Kumamoto, Kagoshima or even further afield. All of these prefectures are wonderlands for nature, history and culture enthusiasts, and with a full calendar of festivals and other events, there is always something to investigate. With a close community of fellow expats, you'll always have someone to accompany you on your explorations.
separator_solid
---
Wherever you choose to build a life in Japan, you're guaranteed new experiences and opportunities. Whether you opt for the ultimate in big city living or choose to go slow in the countryside, your new home will be what you make of it. To help you prepare for the transition, have a look at our tips on adjusting to life teaching abroad in Japan.
New Teaching Jobs in Japan