Not too long ago, only a few intrepid travelers added Vietnam to their itineraries. That's clearly no longer the case. In 2017, nearly 13 million tourists visited the country, a 29% increase from the previous year.
Vietnam has charged ahead in other respects, too. International businesses are moving in and along with them, more expats. The Vietnamese are younger and more educated than ever before and with that comes a thirst for learning English, the language of success.
That means if you're qualified and looking to get a teaching job in Vietnam, you'll have your pick of cities to choose from. When you're not teaching, you can experience the tropical beaches of the coast, the intricate rice terraces of the north, and the cosmopolitan restaurants and clamoring traffic of the cities. So where should you base yourself? Here are four of the best cities in Vietnam for teachers.
Curious how much you'll earn teaching in Vietnam? Here's info on teaching salaries in Vietnam.
Ho Chi Minh City: Colonial Architecture & Cosmopolitan Cafes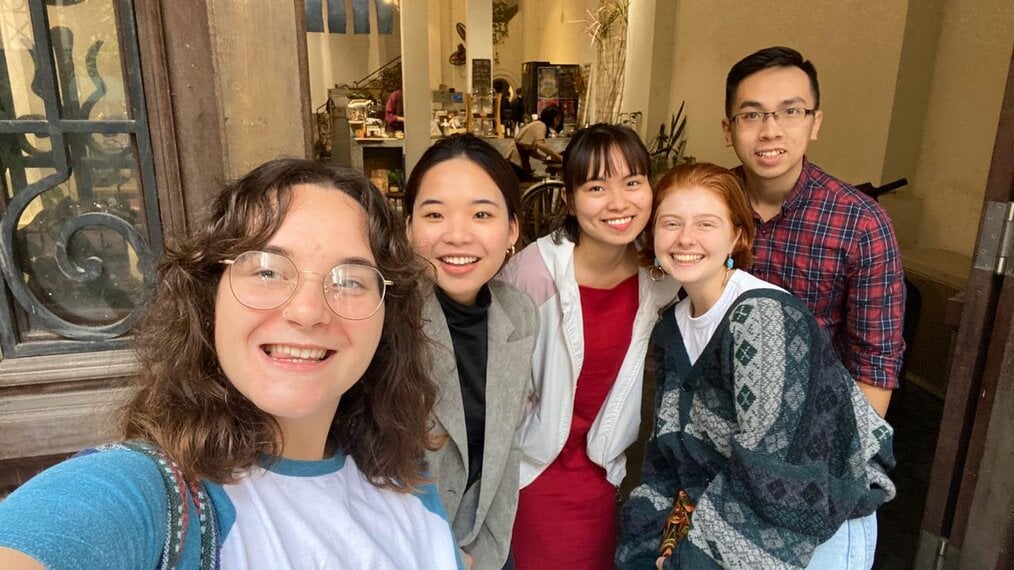 Ho Chi Minh City is transforming Vietnam's economy into one of the fastest-growing in the world. A new middle-class is rising and international businesses are pouring into this frenetic city where life is lived out loud on the busy streets.
The city also bears the evidence of all that's come to pass here. Remnants of the country's six-decades under French rule appear in the architecture, wine bars, and open-air cafés. And Saigon, whose image has been shaped by endless American war-themed movies, has quietly stepped aside to allow Ho Chi Minh to thrive as its modern, post-war alter ego.
Teaching jobs are plentiful here, too. When you find one, you'll reap all the benefits of teaching in a big city, including opportunities to make more money. Remember those international businesses? Expats coming to fill those jobs may need English, too, so perhaps you'll find yourself teaching a classroom full of businesswomen from Korea. Have those expats brought their families to Vietnam with them? Offer private lessons for their children. The options are endless if you're creative.
If you're interested in professional development opportunities, Ho Chi Minh City has them. Open University, a prominent higher education institute, hosts a conference for English teaching professionals each year called OpenTESOL. And you're also a short flight away from the other major conferences in the region: CamTESOL and ThaiTESOL.
While this all sounds like a glowing review for Ho Chi Minh City, there are downsides. The city is congested and polluted. More motorbikes cram the streets than seem possible, and they're loud. There's a lot of poverty. Rent can be expensive for foreigners and the wet season is stifling hot. But the city pulses with energy and whether you love it or hate it, you'll not easily forget it.
Hanoi: Lakeside Walks & Magnificent Museums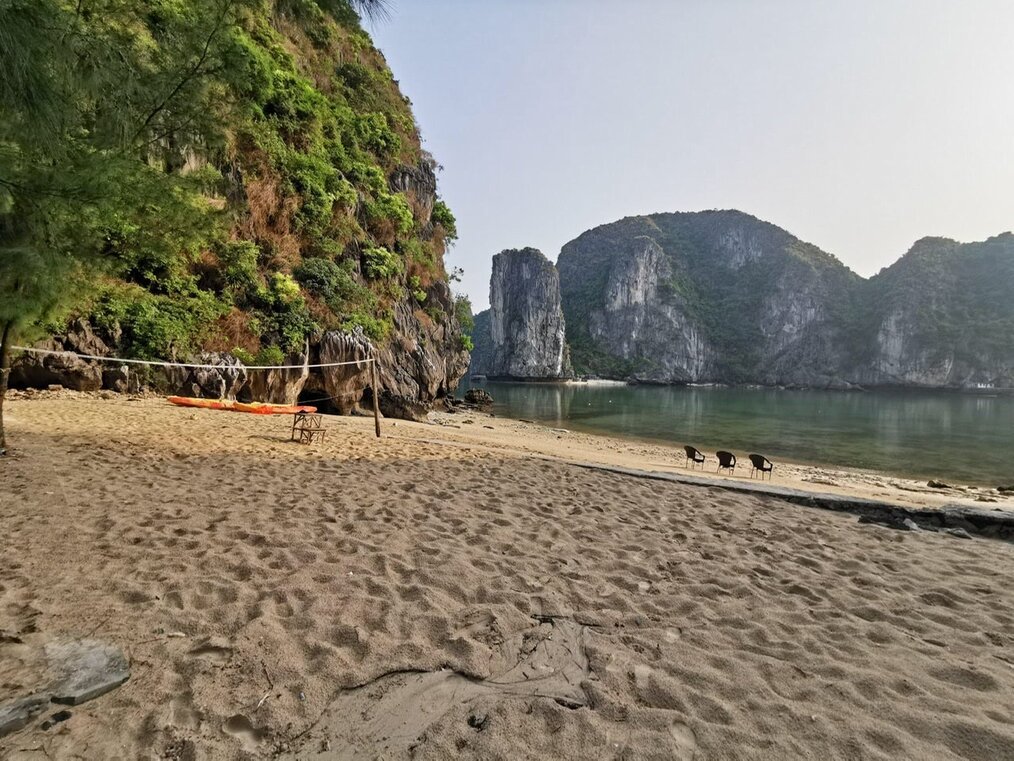 The war with America wrenched apart Hanoi and Ho Chi Minh City. Then in 1975, the North Vietnamese Army drove its tanks into Saigon and reunified the nation. The two cities are still very different but their similarities are what make them both excellent destinations for English teachers.
In Hanoi, job opportunities in schools, language institutes, and colleges are numerous. The expat community is large and the city has a number of English-language bookstores. And there's no lack of art museums or international restaurants, so you can take your students on multicultural field trips without ever leaving the city.
The American Center, located at the U. S. Embassy, has a wealth of resources for anyone looking for cultural or educational information about the United States. They also offer a full schedule of events like movies and lectures, and you can even take your class there on a field trip. (The U.S. Consulate in Ho Chi Minh City also has an American Center).
Hanoi is perfectly located for exploring Vietnam's northern regions, which tend to be a little less crowded. And while Ho Chi Minh City proves challenging for outdoor exercise because of the heat, motorbikes, and general traffic jam of human life, Hanoi's lakes and cooler temperatures are more inviting for runners and bikers.
Haiphong: Ancient Temples & Outdoor Adventures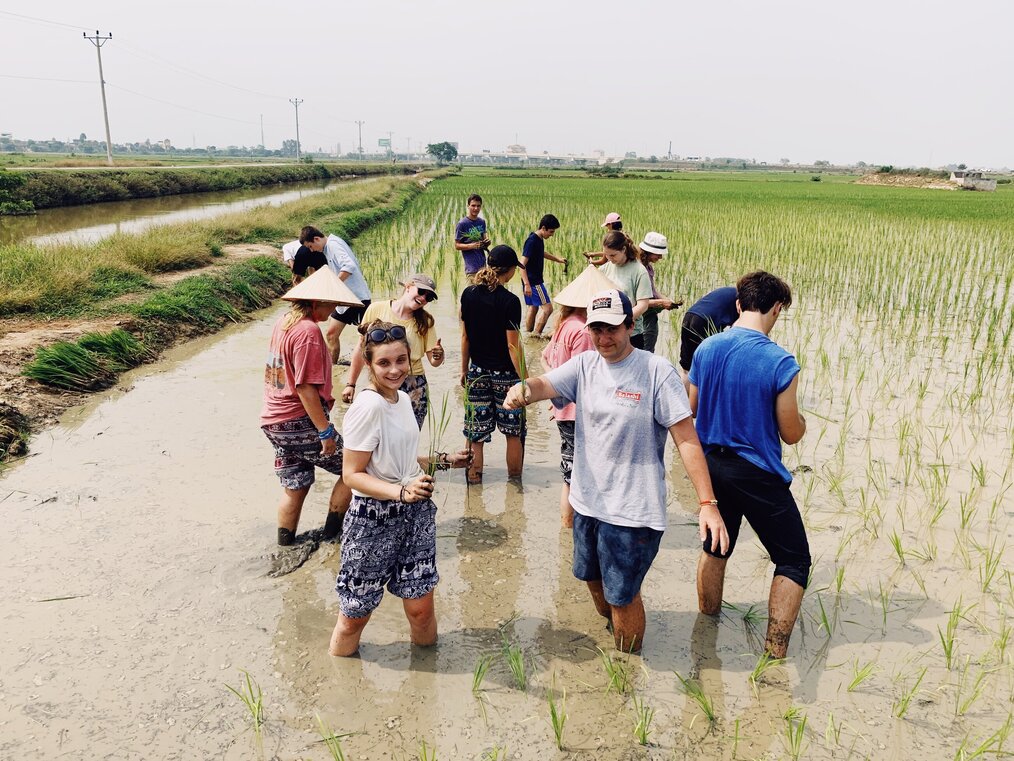 Colonial architecture in a populous port city only begins to describe Haiphong. It's the third largest metropolis in Vietnam and a popular destination for domestic tourists, who are drawn by the many traditional temples and pagodas. Its nickname is "City of Flame Flowers" for the trees that bloom with brilliant red flowers.
The city is growing quickly but the residents still number less than half the population of the bigger cities. That includes fewer foreign residents, so while expat friends can be a life preserver, they can also become a crutch. Fewer expats mean more bonding opportunities with Vietnamese people, which inevitably leads to a deeper experience of the culture.
Plenty of students in Haiphong are interested in learning English, which means plenty of jobs for teachers. The English teaching industry has been thriving here for long enough that a number of reputable schools have had a chance to establish themselves. That means you should be able to get those all-important testimonials from former teachers, making sure you're entering into a favorable teaching situation.
Haiphong is a modern city where pizza is as available as pho. The winters are cooler and the cost of living lower. For nightlife, you're looking mostly at bars, restaurants, and of course, karaoke bars -- perfect for bonding with your new Vietnamese friends.
One of the best things about Haiphong is its proximity to Halong Bay, a collection of rugged limestone cliffs jutting out of the blue-green sea. It's less than 50 miles away, so you can easily spend your weekends scuba diving, hiking, and rock climbing at this UNESCO World Heritage Site.
Can Tho: Floating Markets & Friendly Locals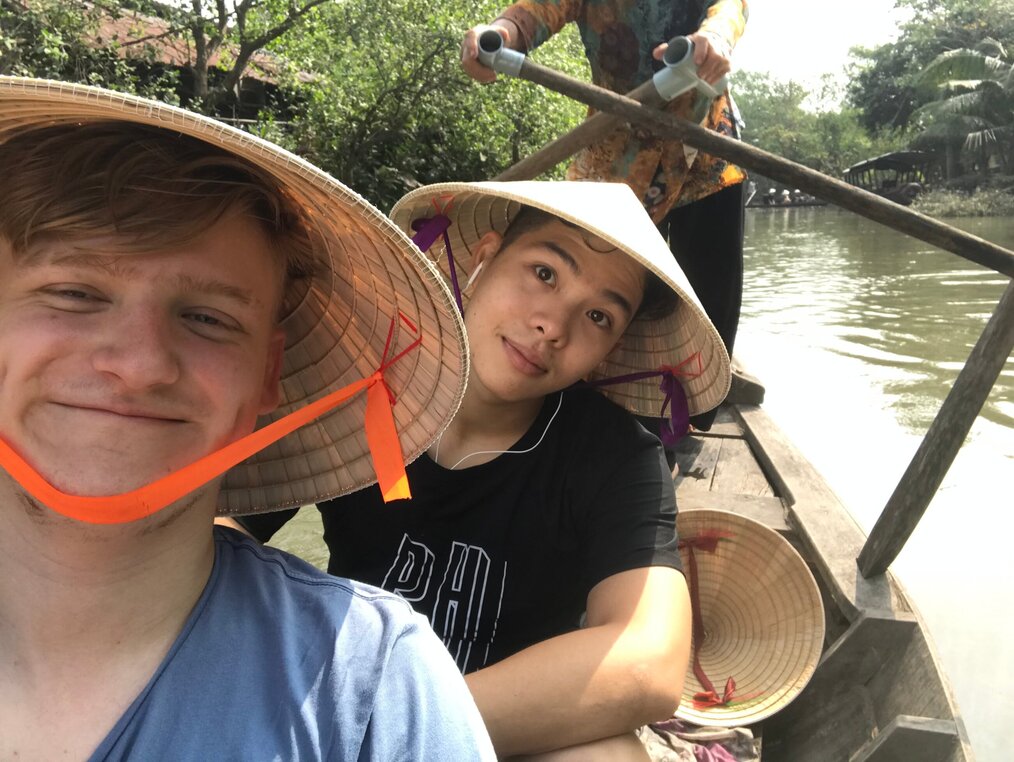 Can Tho sits on the south bank of the Hau River, a distributary of the Mekong Delta. It's the largest city in the Delta but somehow the way of life is slower here.
Maybe it's the Cai Rang Floating Market, where hundreds of vendors weave their boats around each other, selling the fresh fruits and vegetables of the region. Or the almost utopian-like fresh food that's available. Visit one of the many fruit orchards in the area and stand under a canopy of ripe tropical fruits so big you often have to reach up and grab with both hands. You can also visit a bee farm and cacao plantation.
While teaching jobs may not be as plentiful as they are in the bigger cities, they do exist. There are several reputable language institutes and universities here, including the biggest -- Can Tho University.
Can Tho is perfect if you've set a goal to learn Vietnamese. Far fewer expats live here than in other cities on this list, so it's easier to immerse yourself in the language as well as to make Vietnamese friends. If you need a dose of the big city, Ho Chi Minh is an easy weekend trip away, so you can enjoy the city life without the expensive rent.
Nightlife in Can Tho consists of walking along the riverfront or sampling street food at the night market. Can Tho is loaded with hot pot restaurants and let me tell you: there's no greater eating experience than sharing a spicy seafood hotpot on a balmy Mekong Delta evening with a few good friends.
For weekend getaways, Can Tho International Airport flies to a selection of Vietnamese cities, or you can stay in the region and explore more of the Mekong Delta.
Vietnam is making huge strides in the world right now. The population is young and savvy and full of entrepreneurs. Add to that a rich culture, incomparable food, and a landscape so beautiful and diverse that you'll want to return again and again. Vietnam is the place to be right now. (Need more advice about teaching in Vietnam? Here's a list of insider tips from a fellow teacher.)
New English Teaching Jobs in Vietnam