Study Abroad
7 Reasons Why You Should Study Abroad in New Zealand
New Zealand is a popular study abroad destination for students across the globe. Learn why you should plan to spend your semester or year studying abroad in New Zealand.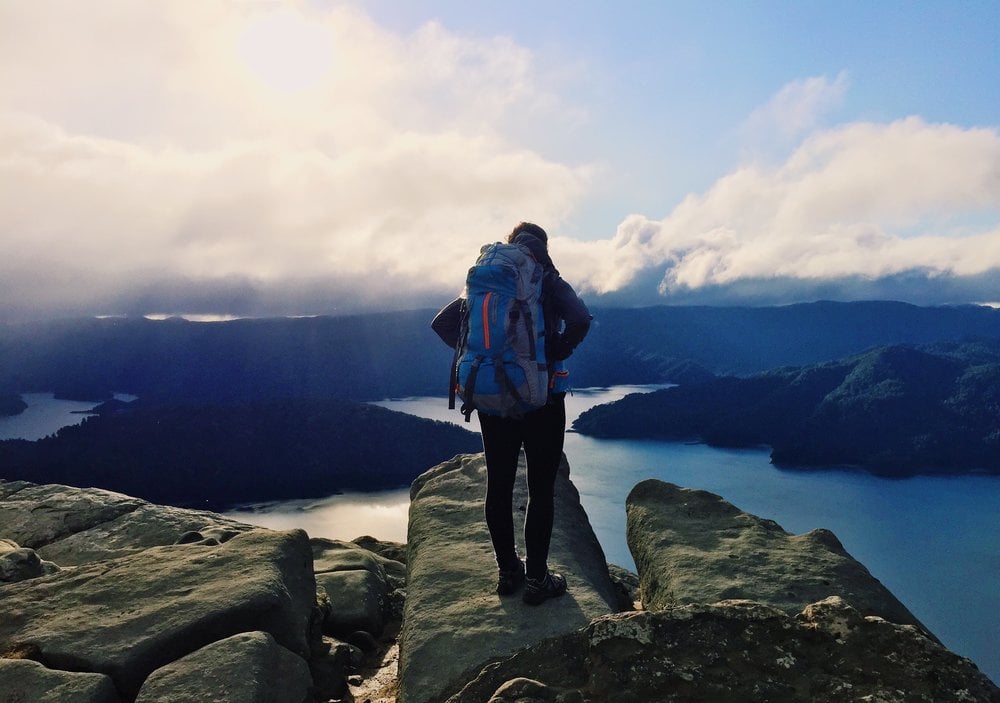 Are you contemplating spending a semester studying overseas? Maybe the answer is already yes and now you are in the process of determining which country to set your sights (and studies) on.
While there are respectable study abroad programs across the globe, studying abroad in New Zealand is an ideal option because it provides wonderful experiences (both in and out of the classroom) and the country's hospitality is unrivaled. Based on my own experience while studying abroad in New Zealand in 2013, I'm certain you will be welcomed with open arms and be provided with memories, opportunities, sights, and studies of a lifetime.
If you need more proof, here are more reasons why you should study abroad in New Zealand.
1. Reputable Study Abroad Programs & Universities
While all other elements are important, perhaps the most significant factor of your decision is the quality of the educational programs available throughout your semester abroad. After all, it isn't called 'study' abroad for nothing.
Encompassing 8 universities with a good mix of both large and small schools, New Zealand offers prime educational opportunities in a wide range of studies. Plus, every university in New Zealand is highly respected and ranked in the top 3% by QS World University Rankings. There are also a variety of 3rd party programs that may suit your needs as well.
2. Friendly Locals aka Kiwis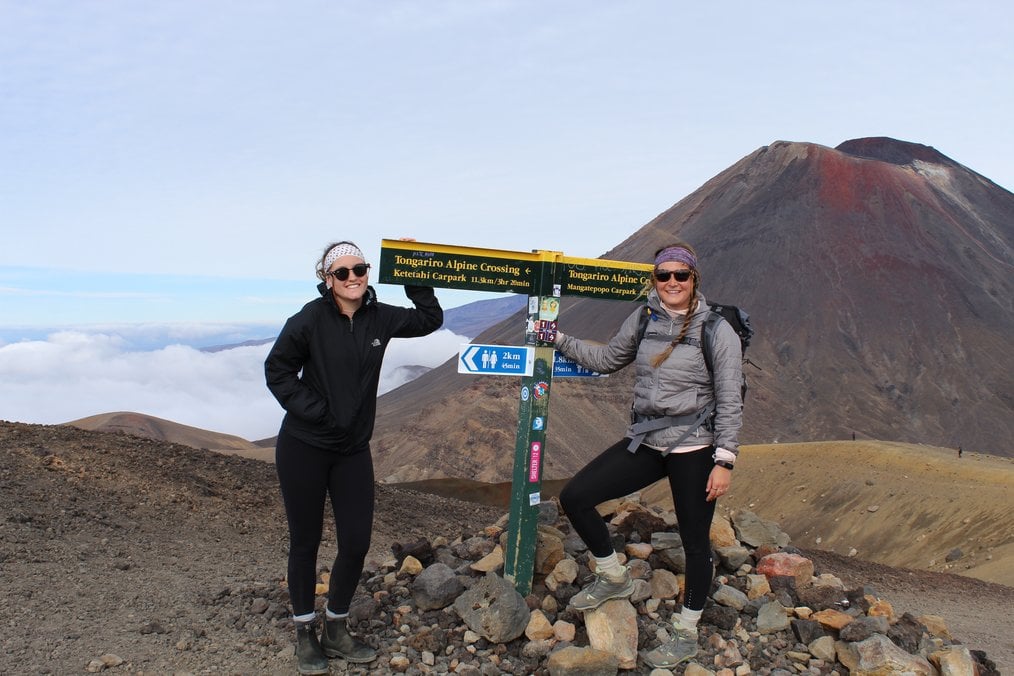 Let's face it, the inhabitants of foreign countries and how they treat visitors play a big role in the overall weight of your experience while studying there. You've surely heard stories from friends who went abroad and found locals either friendly or unfriendly -- and it makes all the difference in how much you enjoy your host country!
In addition to low crime and superb health rates, New Zealand boasts some of the world's friendliest locals. Commonly referred to as 'kiwis', the locals were very welcoming and patient with my classmates and me throughout our entire New Zealand experience. We were never afraid to ask for suggestions or directions, which offered an inviting, home away from home feeling.
Plus, studying in New Zealand doesn't present quite the culture shock as you may encounter when studying in other foreign countries, as it's an English-speaking country with friendly faces.
3. Exceptional Cuisine
It's no secret that an exciting part of studying overseas is the opportunity to dive into foreign food scenes and open up your taste buds to new flavors and tastes. What's cool about New Zealand's cuisine is it's unique enough that you feel you are being authentically adventurous in trying new things, but it's not so exotic that how it mixes with your stomach is a serious concern (there's no Montezuma's revenge here, folks). Pavlova, meat pies, pineapple lumps are go-to, genuine delicacies, each comprised of fresh, familiar tastes combined in unique ways you've never experienced before. New Zealand's cool climate also produces some of the finest quality white wine in the world.
The New Zealand culture often views food as a means for the community to come together, so the cuisine is an optimal chance to branch out and immerse yourself in the local community while studying abroad.
4. Deep-Rooted History & Culture You Can Experience Today
The culture is infectious in New Zealand, as nods to its rich history are proudly presented throughout the country. The indigenous people of New Zealand are referred to as the Māori and have an extensive and interesting history that spans for centuries. Throughout their long past, New Zealand's Māori people established a rich culture, which includes their own language and deep mythology. Present today, the Māori people express themselves through distinctive crafts and performing arts. They also are credited with creating hāngi, a culinary technique where a hole under the ground that is lined with hot rocks, aluminum foil, or wire basket cooks various meats or other food items.
It's not just history that forms New Zealand's unique culture. Professional sports are as significant in New Zealand as they are in the U.S.; however, the popular sports in New Zealand are rugby and cricket. They take rugby, in particular, VERY seriously here, and kiwis happily welcome additional fans, such as you and your classmates, on game day. Fun fact: The All Blacks, New Zealand's rugby union team, has earned the highest winning record of any national team in the world.
5. Stunning Landscapes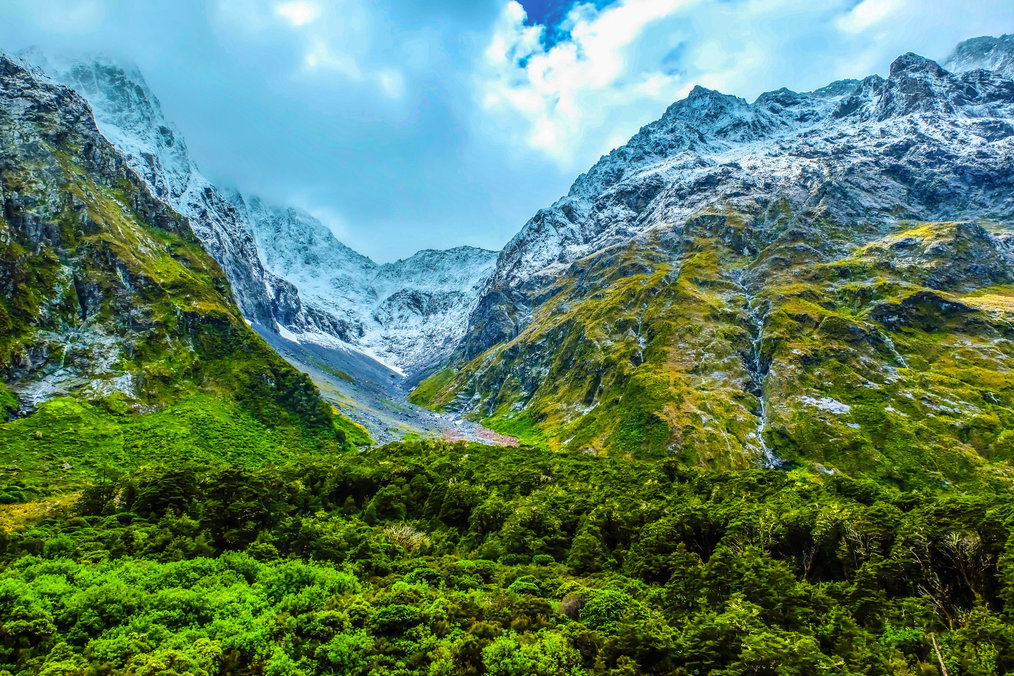 New Zealand's picturesque scenery stems from the unique nature of its diverse geography. Look to your left and you may witness the majestic coastlines or placid lakes. With your feet still planted, turn your head 180 degrees to the right and you could very well see snow-topped mountains which appear as though they've been plucked straight out of a painting. Be prepared for your jaw to literally drop every time you step outside the classroom, and make sure your camera roll has plenty of storage available.
An added bonus is that there are several free day hike trails, such as Mount Robert and Bealey Spur Track, which offer the finest views of the spectacular scenery. You may even spot one of the many bird species that are unique to New Zealand, like the kiwi bird.
6. Awe-Inspiring Adventure Opportunities
If you're like me, there's something about being and studying in a foreign country that awakens your inner thrill-seeker. Fortunately, New Zealand is home to a plethora of exhilarating activities that will provide you with rushes of a lifetime. There's bungee jumping, caving, glacier hiking, and paragliding. Plus, there are shotover jets, rocket-like boats that zoom within the local rivers, if you prefer water adventures.
Queenstown, the city where I spent my study abroad experience, is considered the adventure capital of the world, and it is home to the world's first commercial bungee-jumping location, founded by A.J. Hackett. Exploring New Zealand's adventure opportunities will provide you with memories for a lifetime and amazing stories to tell relatives and friends back home. I often find myself re-watching the video of me bungee jumping and craving the thrill all over again.
What are you waiting for? Start searching for the New Zealand program that best fits your study abroad needs. As a New Zealand study abroad alum, I can tell you with unwavering certainty, you won't regret it!
This post was originally published in January 2012, and was updated in September 2018 and May 2020.