Why You Should Consider Studying Abroad in New Zealand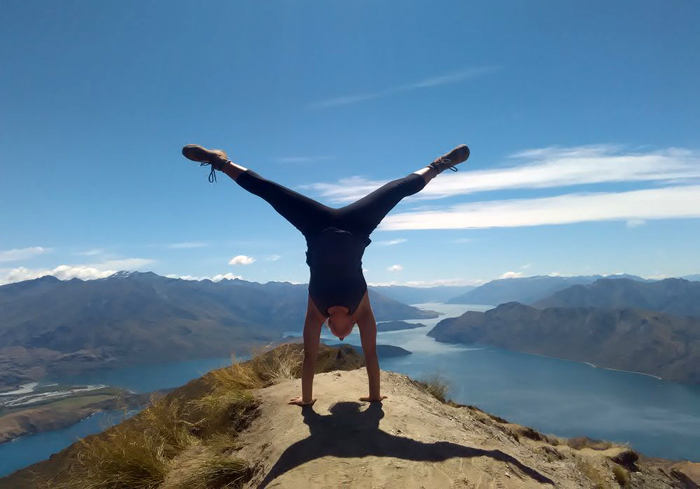 When students are contemplating a study abroad program, they have so many things to think about. Is this the right move for me? If you're asking it, it probably is. Do I really want to leave my close-knit group of college friends for an entire semester? If you choose not to for this reason, you'll kick yourself years down the line. Where should I go? The toughest question of all.
Many students are limited as far as where their school offers study abroad programs, but there are more and more options out there each year. If you haven't traveled much or been out of the country before, then heading somewhere in Europe is usually the first place on the list. And while Europe is amazing and has tons of things to offer students studying abroad, it might be a good idea to consider heading further afield.
Take advantage of this time you have now to live in a new place and travel slowly, because it may be a while before you have the opportunity to do it again. Heading to the other side of the world to a place like New Zealand could be a great alternative to Europe.
New Zealand would make a fantastic study abroad option for students looking to have a new cultural experience during their schooling, and there are several reasons why. It gives that perfect mix of familiarity and differences, and while you won't experience vast culture shock like you would in a place like Latin America or Asia, it is unique enough to provide a vastly different experience from home.
The Culture and People
I'm not sure that I've met a collection of citizens more open, friendly, and nice than the Kiwis. The culture is about as laid back as it gets, and the local people really put a premium on living life to its fullest. They love the outdoors, as they should since they're living in perhaps the most beautiful place in the world (more on that later). Hiking (or tramping as they Kiwis call it), kayaking, mountaineering, skiing and snowboarding, and water sports are all activities that New Zealanders love to participate in, and if you are an active person, you'll fit right in.
During my time in New Zealand, I was impressed at the multicultural mix of its citizens. The local Maori culture is huge throughout the country, and there is a nice mix of Europeans, Asians, and Pacific Islanders, making a nice melting pot of cultures. This mix means great things for their cuisine, as you can find all manner of food and drink throughout the country.
The Scenery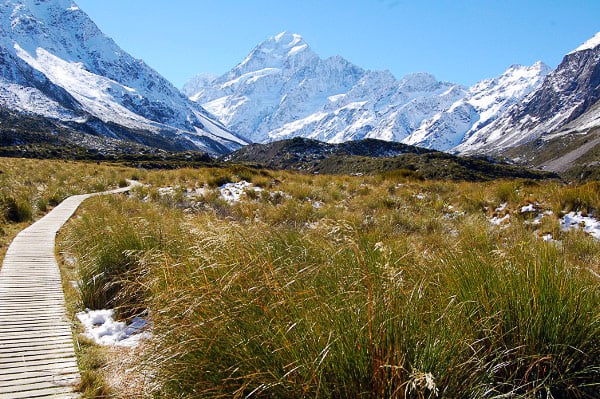 I've been fortunate to travel to many countries in this world, and I can't say that I've been to a more stunning place than New Zealand. If you choose to study abroad here, your jaw may hurt by the end of your stay with how many times your mouth is agape while exploring amazing site after amazing site.
Both the north and south island have tons to offer as far as scenery goes, from rugged mountains, to unique geothermal sites, to glaciers, to beaches, to rolling green hills, to fjords. Add in cities like Auckland, Wellington, and Christchurch, and you truly do have it all.
Travel Opportunities and Things to Do Outside of Class
With all the amazing scenery around, you have options galore when it comes to your downtime away from school. And if you do it right by coming to New Zealand in January, you will get to experience summer since the seasons are reversed from the northern hemisphere. Here are just a few of the many, many options available for someone living in New Zealand:
Bungee jumping originated in New Zealand, so head down to Queenstown to take the leap.
Fancy skydiving over mountains? You can do it here.
Ever heard of zorbing? Well it's pretty awesome.
Just seeing a glacier is pretty amazing, but ice climbing on one is even better.
Try your hand at white water rafting, and if you're brave enough, you can go over the highest commercially rafted waterfall in the world (7 meters, 21 feet high) outside Rotorua.
Go swimming with schools of dolphins in Kaikoura on the south island.
Try to complete as many of New Zealand's Great Walks as you can.
Visit Milford or Doubtful Sounds and explore the fiords of the south island
Sorry Mom and Dad, but the legal drinking age in New Zealand is 18, so take advantage and visit some of the many amazing wineries throughout the country.
There aren't many more unique sites in the world than visiting geothermal areas, so explore Rotorua and the surrounding areas for out of this world scenery.
High Quality Study Abroad Programs and Universities
New Zealand has eight universities and several technical institutes that study abroad students can opt to enroll at.
The larger universities in New Zealand include Auckland University of Technology, University of Auckland, Massey University, University of Otago, or Victoria University of Wellington. These universities range from 17,000 - 33,000 students.
Alternatively, students could opt for smaller Lincoln University, University of Waikato, or University of Canterbury, all of which range from 3,000 - 12,000 students.
There are also dozens of third party study abroad providers who run programs during the semesters, spring, summer, and winter in New Zealand. For the full options (along with ratings and reviews) browse this list of study abroad programs in New Zealand
Why Not Study Abroad in New Zealand?
If you are a student contemplating a study abroad program, then the travel bug has certainly bit you. If you are even considering an experience like this, you are probably a pretty adventurous person. So what better way to put that adventurousness to good use than to live in a country where adventure is king? There aren't many better places in the world to call home for a few months, and if you choose New Zealand, you won't be disappointed.
Look for study abroad programs in New Zealand and scholarships.