Study Abroad
How to Apply for DAAD Scholarships to Study Abroad in Germany
A guide to applying for German Academic Exchange Service scholarships to study in Germany.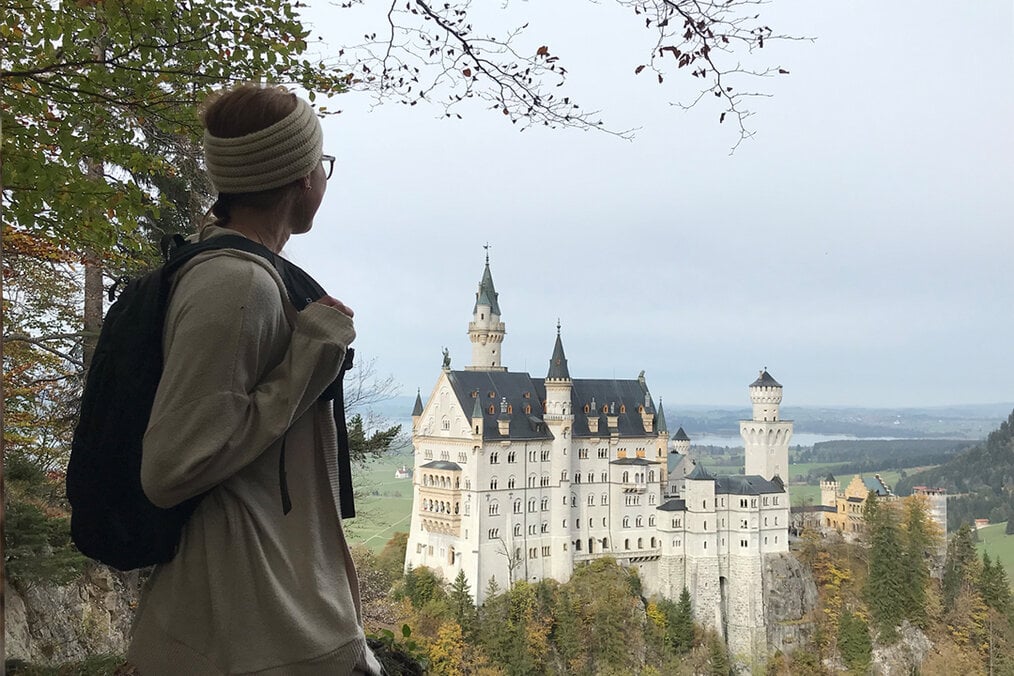 DAAD is an organization that funds international exchange for students, scholars, researchers and faculty. Deutscher Akademischer Austauschdienst, or German Academic Exchange Service, was founded in 1925 and has since awarded scholarships to about 2.6 million individuals worldwide. DAAD scholarships fund both German nationals going on exchange and international students traveling to Germany to study, intern or do research. DAAD supports all academic levels and all academic fields, and German skills are not required for most funding opportunities, which makes it even more accessible for international students.
One of the most popular funding programs is the DAAD master's scholarship, which provides recipients with two years of funding to pursue a full degree in Germany, in any field, in German or English. Check the degree program database to find all current degree programs in a wide variety of disciplines.. Graduates from German universities have an opportunity to find work in one of Europe's strongest economic countries with a rich history and modern lifestyle. No matter where your path leads you after graduation, degrees from Germany are recognized internationally, so you can return to your home country, or continue to explore the world.
To support students and researchers worldwide, DAAD has 68 offices around the world, including regional offices as well as Information Centers and Information Points. The DAAD North America Regional Office in New York and the Information Point San Francisco are the first points of contact for individuals from the US. If you are not located in the US, you can find your local DAAD office on the official DAAD network. These regional offices can provide language assistance and local support, as they have insight into the geopolitical circumstances of each country.
Who Can Apply for DAAD Funding Opportunities?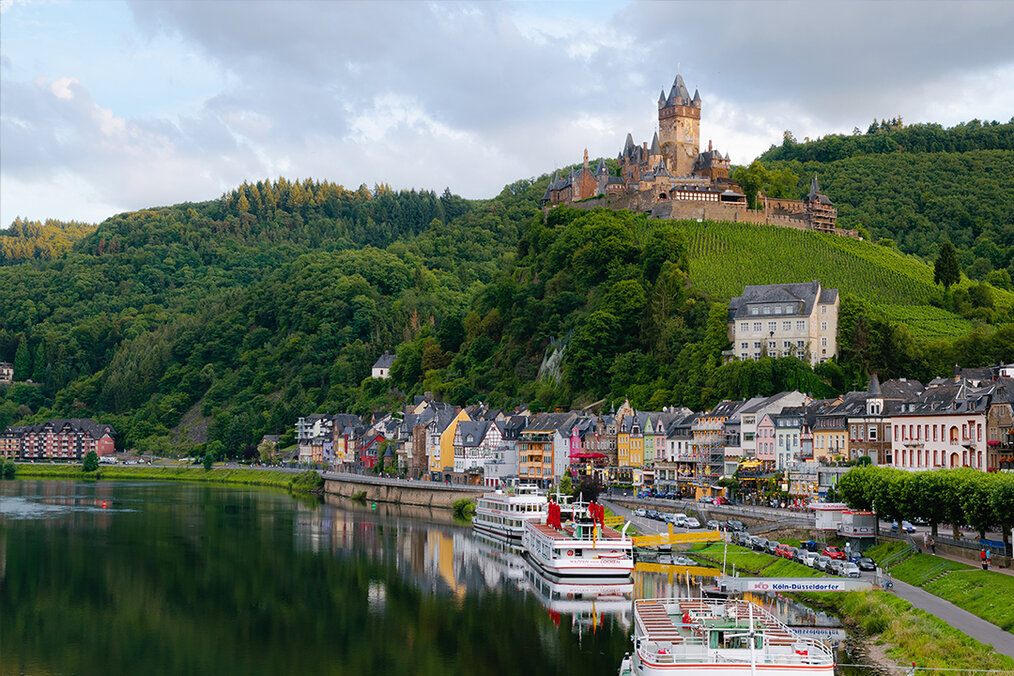 While citizenship is not the most relevant criterion for eligibility, DAAD funding is country specific. For example, students or recent graduates from US and Canadian universities can apply for funding through the DAAD USA office. The minimum requirement for all DAAD funding is at least junior standing. Most scholarships and grants don't require any German language proficiency, but some language skills would be helpful to manage everyday life outside of the university or laboratory.
Check www.daad.org for more information on eligibility, terms of award and application procedure, including deadlines. The DAAD FAQ page answers a lot of common inquiries. The DAAD offices in New York and San Francisco can answer any additional questions.
What's Funded Through DAAD Scholarships?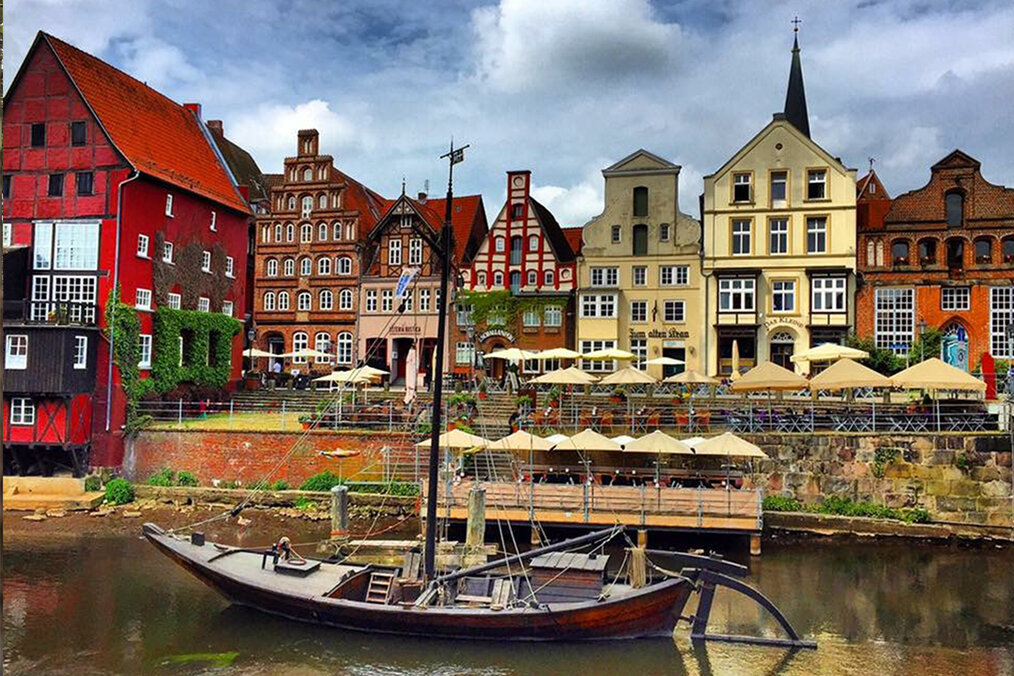 DAAD scholarships fund a number of different programs at different degree levels. Funding includes a monthly stipend or lump sum to cover living expenses, a travel allowance and health and liability insurance. For expensive cities scholarship recipients can even apply for an additional monthly rent subsidy. For anyone traveling with family, DAAD offers an allowance for accompanying family members of family.
Undergraduate Students:
DAAD opportunities for undergraduates include funding to take a 3-4 week summer course at a German university (Summer Course Grant) or do a 10-week to 6-month internship in the fields of Engineering, Computer Science, Biology, Chemistry, Physics and Earth Sciences (RISE Germany). While some German skills are required to study through the Summer Course Grant, all internships are offered in English. Students must be at least sophomores to be eligible to apply. Both funding opportunities are open to US and international students.
Graduate Students:
Anyone interested in pursuing a master's in Germany should look into the Study Scholarship for all Disciplines, which funds a full master's degree program at a German university or a study abroad year at a German university as part of a postgraduate or master's degree program completed in the home country. Students from all disciplines are eligible to apply, so no matter your BS/BA degree, it qualifies. International students are also eligible to apply if they meet all other requirements. Artists and musicians can apply to the specific Study Scholarship for Artistic Fields. To qualify for a DAAD study scholarship to fund a master's degree, students must either be in their final year of undergraduate studies or have graduated within the last six years.
Natural scientists and engineers at the master's and PhD level can gain valuable work experience through the RISE Professional internship programs at companies and non-university research institutions with strong relations to industry.
Ph.D. Students and Researchers:
With some of the best science research infrastructure globally, Germany is a fantastic destination for international Ph.D. students and researchers. DAAD supports short and long-term research in all academic disciplines. International students and researchers are also eligible to apply for some funding opportunities.
There is no funding for a full PhD in Germany. However, public universities and research institutions don't charge any tuition fees. PhD students cover their living expenses through funding offered via the structured program, a monthly salary or external funding. Research in Germany provides a comprehensive overview on how to pursue a PhD and funding opportunities.
separator_solid
---
How to Apply for a DAAD Scholarship?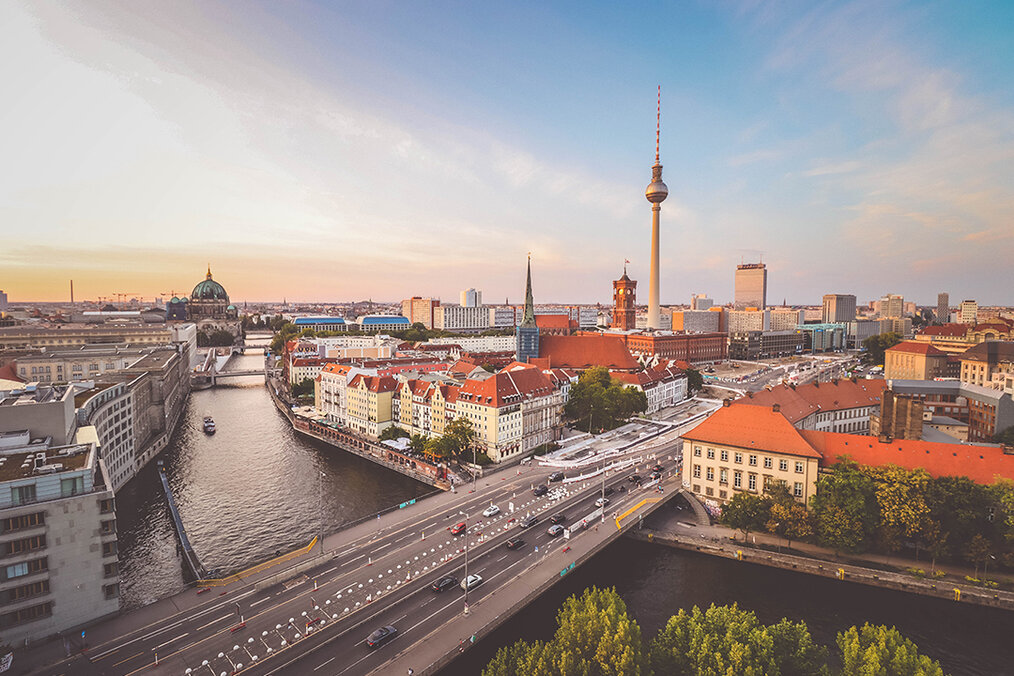 Applications for all funding are submitted through the DAAD application portal, which opens several weeks ahead of the application deadline. Applicants can access the DAAD portal directly or via the funding pages. You should not wait until the last minute to apply, but also don't need to rush and submit your application early. All applications are reviewed after the official deadline.
Documents you need to prepare (may vary by funding, check the DAAD website):
Online application form via the DAAD Application Portal
Full Resume/curriculum vitae
Study or research proposal, or motivation letter
Letter of admission, if applicable
University degree Certificate(s), if applicable
Transcripts
DAAD language evaluation form (German only required for some funding)
Letter of reference / reference form
Tips for a Successful DAAD Application!
DAAD funding is competitive and you are not guaranteed funding even with a perfect GPA. Gather your application materials in advance and make sure your application is on time and complete. If you see the application deadline for example as 04.11.2021, remember, this is the German format and means 11/04/2021 or November 4th. The DAAD portal closes at 24.00 hrs. or 12 midnight (CET or CEST) on the last application day. If you are unsure about the deadline, contact your local DAAD office.
Here is some advice for a competitive application:
Express why your activities in Germany are critical to your academic or professional goals
Show your passion: e.g. contact with and interest from German institution/professor
Explain clearly why you chose the program and location
Have you ever submitted an essay that was perfect without any review? The answer is probably no. That same applies to your DAAD applications. Work with your advisors on campus and tweak your essay over several drafts
Make sure you ask a professor for a quality letter of recommendation
Good luck!
DAAD Frequently Asked Questions
How can I study in Germany for free?

Germany welcomes students from across the world to study at public universities and not pay any tuition fees (except the state of Baden-Wuerttemberg charges 1500 EUR per semester). If you are from outside the EU, you will be required to get a residence permit before moving to Germany to study. The non-commercialized approach to education in Germany has broad public support, and the economic benefits from international students coming to Germany to pursue higher education far exceed the costs. Of course, there are costs above and beyond tuition that students must cover, like room, board, and transportation expenses. Additionally, students will have to cover admin charges every semester, but this will be less than 500 USD and it does include a public transportation pass for the region and many student discounts.

Related Content

What does DAAD stand for?

The acronym DAAD stands for Deutscher Akademischer Austauschdienst, which translates in English to the German Academic Exchange Service. DAAD is a publicly funded institution representing 242 German Colleges and Universities. They offer merit-based grants for study, internships or research at accredited Germany Universities and research institutions.

Who can apply for a DAAD scholarship?

DAAD offers funding on all academic levels in all fields. For most funding, German is not a requirement. Unlike many other funding opportunities, DAAD does not require US citizenship when applying for funding via the DAAD USA offices. All full-time students with at least sophomore standing, or recent graduates, are eligible to apply. To determine your eligibility, visit the official DAAD scholarship pages with details of the award, requirements and information on how to apply.

How hard is it to get a DAAD scholarship?

The German Academic Exchange Service (DAAD) is a merit-based funding organization. There is a vast amount of funding on the various academic levels and the number of applicants varies from funding to funding. For both national and international students who meet the requirements, getting a DAAD scholarship is surprisingly doable. The hard work comes from your undergraduate studies and experience in the field. That said, it takes dedication and preparation to receive any scholarship, and DAAD is no exception. Do your research, put in the work, and apply for the DAAD scholarship as soon as you're eligible. You never know what might come of it.

Can I get a DAAD scholarship without work experience?

What are the requirements for DAAD scholarships?

Requirements for DAAD funding vary, but the minimum requirement for all is sophomore standing. For the Study Scholarships – Master Studies for All Academic Disciplines to complete a 2-year master's in Germany, students in the senior year of college may apply, and acceptance to a German university is not a requirement. For this scholarship recent college graduates are eligible to apply up to 6 years after graduation. Depending on the scholarship, grant or internship, German skills and research experience may be required. You can find detailed information on the terms of award, eligibility and how to apply on each funding page.

What are the requirements to apply to a German university?

International students with a bachelor's degree are eligible to apply for a master's or another bachelor's in a different field. Most PhD programs require a master's; unlike at US universities, students need to apply and finish each degree program separately to be eligible for the next academic level. Changing disciplines from your undergraduate to your graduate degree is not the norm in Germany.

How easy is it to make friends with locals while studying in Germany?

Depending on the length of your academic program in Germany, you may be able to make a lot of German friends. Make sure you check student groups and sport opportunities on campus, or offer language tutoring. You can also see if you can volunteer in your host city.

Can I have a job while I'm studying in Germany?

It depends on your nationality, but most students can work limited amounts while studying in Germany. Check with the International Office at your university to be sure, and visit Study in Germany for more information.

Do I need a visa to study in Germany, and how hard is it to get?

Most international students will need a visa to study in Germany and possibly a residence permit too. Visit the website for your nearest German Consulate or Embassy to learn more about specific requirements for your country.

Related Content

What do I need to know about student housing while I study in Germany?

For most programs, you will need to arrange your own student accommodation. With support from your German university, you should be able to find a room to rent either close to campus or in the host city. DAAD has an accommodation database for you to find a place to stay short or long-term.

What are my chances for finding work in Germany once I've finished my studies?

There are opportunities for both work placements and post-graduate employment in Germany and the rest of Europe. Consult the DAAD website to learn more about the requirements and your chances of finding work after studying in Germany.

What resources should I use to improve my German skills before studying in Germany?

Whether you are fluent in German or just starting to learn the language, you can study in Germany. The DAAD website offers resources to help you improve your German language skills before arriving in Germany.

Related Content

Are there scholarships to study in Germany?

There are a variety of scholarships available to international students who study in Germany. The DAAD website has a great deal of information about scholarships.