Study Abroad
The 8 Best Cities to Study Abroad in Germany
With its legendary Oktoberfest celebrations, central European location, rich political history, famous philosophers, cultural power, affordable tuition. and large economy… it's no wonder why Germany has been growing steadily as a popular study abroad destination.
For German and EU students, all undergraduate degrees are free at public universities in Germany; if you're a non-EU student, a few of the universities do charge tuition, but this is still affordable at €1,500 per semester. In addition to their affordable price tags, German universities are some of the best in the world, and German cities offer a high-quality of living and English-language study abroad programs that attract many North American students.
Related: How Much Does it Cost to Study Abroad in Germany?
I spent a semester abroad in Hamburg in the north of Germany. I have family in the Netherlands and it's close location (plus an available scholarship) made Hamburg the perfect city for me. While I was there I joined a youth orchestra in my community that actually toured a bit around the country, so through those extracurricular activities I got to see a lot more of Germany than just my host city! It's worth exploring not just what the university you're considering offers, but also what community activities are around, and the character of the city itself.
If you're attracted to Germany as a study abroad destination, the only question left to consider is: Which city should you choose?
The good news here is there are no wrong answers. Each city will provide you with a unique and memorable experience. Here we've set out what some of the popular student cities have to offer. Read on to discover your perfect study abroad destination in Germany.
Aachen: A Hot Spot for Life Sciences & STEM Majors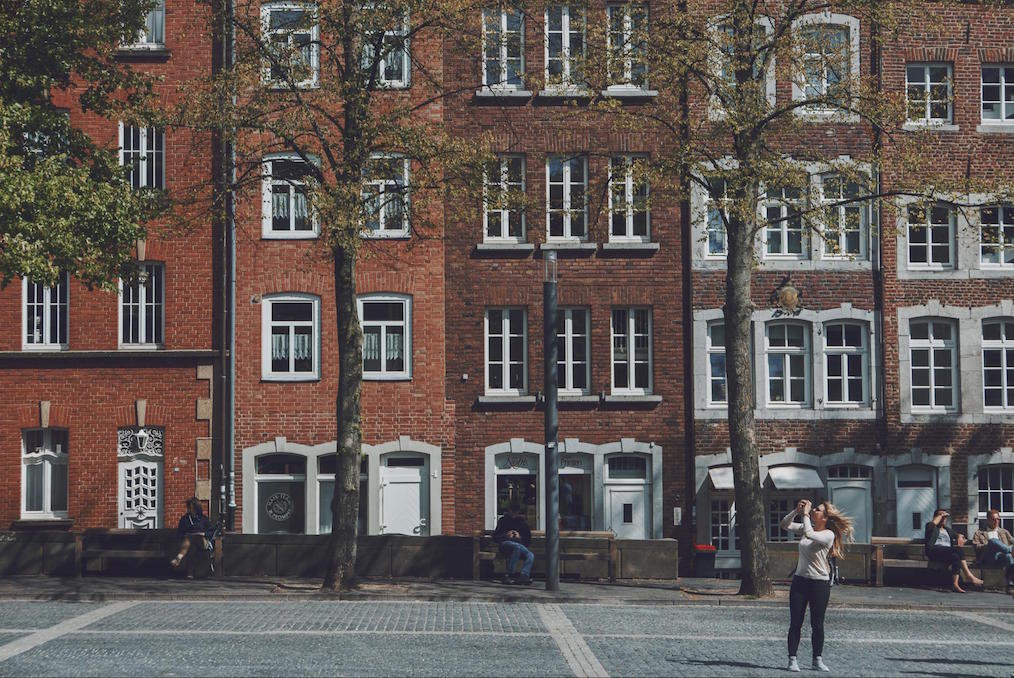 It might not be the first city that comes to mind when you think of Germany, but this small city in North Rhine-Westphalia is one of Germany's leading cities for innovation and has two key technology universities: RWTH Aachen University and FH Aachen.
This charming small city used to be a Roman bath, and was one of the emperor Charlemagne's preferred places to stay. So much so that he's even buried there in the Aachen Cathedral, one of the oldest in Europe.
If you have any interest in studying mechanical engineering, automotive and manufacturing technology, or medical technology, then Aachen might be your dream city. It's even home to one of the largest medical facilities in Europe -- Klinikum Aachen -- a research and academic hospital that's a part of RWTH Aachen.
FH Aachen University of Applied Sciences specializes in electrical and mechanical engineering, and was ranked number one of Germany's applied sciences universities.
Located just west of Cologne, Aachen has a close proximity to both Belgium and the Netherland's border made it easy to hop over and visit either country during a weekend excursion. We recommend Brussels for Belgian waffles, or Eindhoven in the Netherlands (also a technology hub and the birthplace of Philips Electronics).
Additional Info About Studying in Aachen:
Berlin: A Metropolis Rich in Political History & Culture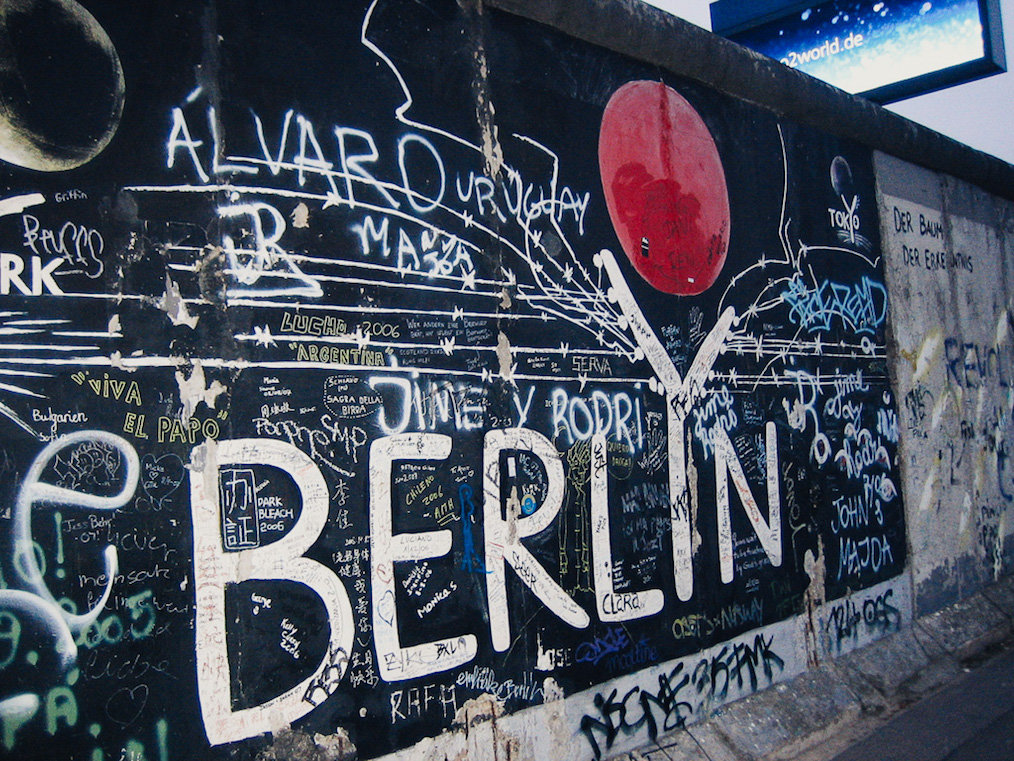 If you love East German Cinema, Realpolitik, avant-garde art, war museums, alternative culture, modern design, Daniel Brühl, and the comedy 'Goodbye Lenin,' then you are going to love Berlin.
Berlin is the largest city in Germany, with more than 3.5 million people. It also has Germany's largest concentration of universities and research institutions. The two highest-ranked universities are the Humboldt-Universität zu Berlin, and the Freie Universität Berlin.Besides academics, you'll receive an education in world history, with many famous museums such as the Neues Museum, the Bauhaus Archives, the Topography of Terror (not for the faint of heart), the Jewish Museum, the East Side Gallery, the DDR Museum, the Allied Museum, and of course the Berlin Wall Memorial to explore. Perfect for WWII history buffs.
For a delightful break from the city's more serious museum offerings, we recommend exploring the Currywurst Museum, dedicated to one of Berlin's most beloved snacks, the humble currywurst (sliced sausage doused in curried ketchup). They also make a great late-night study snack.
Don't think Berlin is only about the days-gone-by. It's also a hopping, fast-paced, sprawling metropolis with plenty of social events and a nightlife scene that will keep you occupied all semester long.
Berlin's nightlife scene is legendary. You might have heard of the Panorama Bar, widely considered one of the world's best nightclubs. It's just a short walk from the Berlin Ostbahnhof main line railway station. If you need a break from the hustle and bustle, take a relaxing stroll in the Tiergarten, the famous public park that spans 520 acres.
For exploring the rest of Germany while studying in Berlin, the Berlin Hauptbahnhof (central station) connects with major cities all over the country, so a weekend trip to other destinations is as easy as buying a ticket and hopping on the train.
For getting around in the city we recommend budgeting for transportation costs as it's not viable to walk everywhere. If you're a confident cyclist, buying a bicycle is a good way to get around during the warmer months, especially.
Additional Info About Studying in Berlin
Frankfurt: The Place to Go for Budding Financiers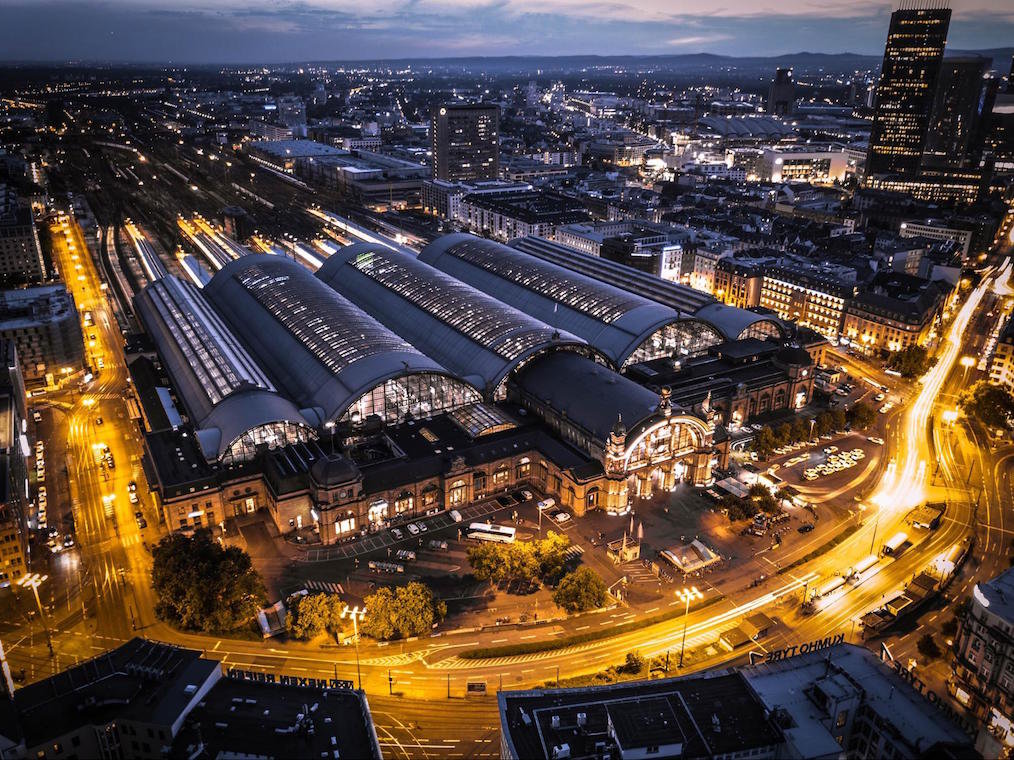 As the financial capital of Europe and home to the European Central Bank and one of the largest Stock Exchanges in the World, Frankfurt am Main offers a unique experience for any young business students who one day want to work in a global economy.
The futuristic skyline of the financial district, city center shopping at the Zeil, fondness of jazz music, and a small-city feel all contribute to a high quality of life here. In fact, in 2017 Mercer's Annual Quality of Living Survey named Frankfurt the #2 most livable metropolis in the world.
Frankfurt's airport is one of the busiest in the world. Expats are widely accepted and welcomed here as a part of life in this multicultural, business-friendly city. You may find an opportunity to practice more languages than German while in town.
Book lovers will enjoy The Frankfurt Book Fair which takes place every October and is the world's largest trade fair for books. Thousands of exhibitors from hundreds of countries come with their books. The tradition dates back more than 500 years.
Additional Info About Studying in Frankfurt
Freiburg: Perfect for Sustainable Living & Studying Near Nature
Freiburg im Breisgau is a charming and vibrant university city in southwest Germany's Black Forest region. It's known for its warm weather (the sunniest place in Germany), reconstructed medieval old town with criss-crossing canals, and surrounding highlands with excellent hiking opportunities.
Because of its great weather and proximity to the Black Forest, the city is a large tourist hub and is also in the heart of the Baden wine-growing region. Sounds like a fun time, ja?
You can also experience the longest cable car line in Germany here -- from Günterstal to the nearby Schauinsland island, which stretches 2.2 miles.
With its small-town feel and focus on tourism and education, it's perhaps no surprise that the town is also known as an 'eco-city.' Freiburg residents are known for their love of cycling and recycling. Car sharing sites such as Mitfahrgelegenheit are also popular, and Germany's Green party also holds the majority of seats in the town, currently representing 11 out of the 48 seats.
In 2010 the city was voted as the Academy of Urbanism's 'European City of the Year' in recognition of its sustainable urbanism efforts, such as the neighborhoods of Vauban and Rieselfeld, developed with sustainability in mind, as well as the city's pedestrian zone where no cars are allowed, and an excellent public transport system.
If you're interested in urban planning, sustainability, solar energy or environmental studies, then this is the place to see them at work.
Additional Info About Studying in Freiburg
Hamburg: Perfect for Urban Planners, Engineers & Architects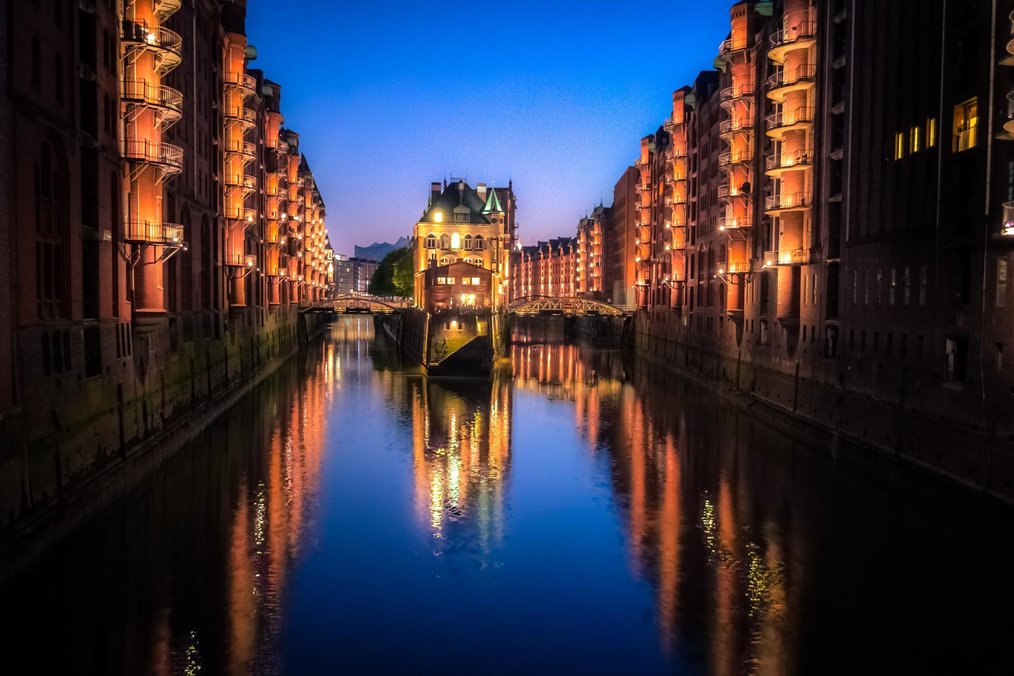 Hamburg is a major port city in Germany's north. It's connected to the North Sea by the Elbe River, and contains hundreds of canals and large areas of park and wetlands. In a way, it's almost reminiscent of the nearby Netherlands, especially in the Warehouse District on the harborfront. This is also the city where I did my student exchange!
Picture sipping a cappuccino at a waterside cafe while nibbling on french fries with mayo as boats slip by in the water, and you'll have a pretty good idea of a relaxed afternoon in Hamburg's city center.
One of the iconic sights, the 18th Century St. Michael's Church, is considered one of the finest Protestant baroque churches. For a small fee you can climb to get a glimpse of the whole city.
As with many port cities, rest assured that nightlife is alive and well in Hamburg. All you need to do is visit the Reeperbahn. The Reeperbahn is the notorious red-light district and main stretch of the raucous St. Pauli neighborhood. There are cabarets shows, musicals, dance clubs, and pubs. Many a night can be spent here, arm-in-arm with your friends and fellow students, singing the night away with intermittently cheersing your giant steins.
We recommend watching the '50s West German crime comedy Auf der Reeperbahn Nachts Um Halb Eins ('Half Past Midnight on the Reeperbahn') to get you in the mood for a night out on the tow, and guarantee it won't be long before you know all the lyrics to 'Hamburg (Meine Perle).'
If you prefer a bit more class, the nearby Karolinenviertel area has narrow streets, hip cafes, and artisanal bars to raise your pinky at.
From an academic standpoint, a unique offering in Hamburg is the modern HafenCity University, founded in 2006, which focuses solely on architecture and metropolitan development.
Additional Info About Studying in Hamburg
Marburg: A Fairytale University Town Near A Castle
The intimate university town of Marburg just an hour north of Frankfurt by car is home to the Philipps University of Marburg, the oldest Protestant institution in the world. The University of Marburg has been welcoming students for more than 500 years, and is a driving source of life in the town.
Marburg's population of roughly 81,000 is boosted by nearly 25,700 students in the city, 12% of which are international students, making it a classic university town in a historic setting.
Marburg is a classic Germany city built around the hilltop Landgrafenschloss castle, and 13th Century St. Elizabeth's Church. The old town has charming timber-framed houses that line the narrow, cobbled streets lined with bars and cafes stretching out from Marktplatz Square in the center of town. The beautiful surroundings will make you feel like you're in a fairytale town.
While nightlife here isn't marked by modern clubs, the large percentage of students making up the town means there's a naturally lively night scene here, and the only limits of entertainment are your own imagination. After all, you'll be walking in the shoes of the Grimm Brothers, whose stories have traveled the world.
Proximity to Frankfurt also means it's easy to use public transport, or drive into the big city for a fun weekend.
Emil von Behring, the first winner of the Nobel Prize, as well as chemist Robert Bunsen (guess who invented the Bunsen burner?). As the university themselves say, "other cities have a university -- Marburg is a university."
Additional Info About Studying in Marburg
Munich: Enjoy Baroque Architecture, German Beer & Alpine Culture Outside Class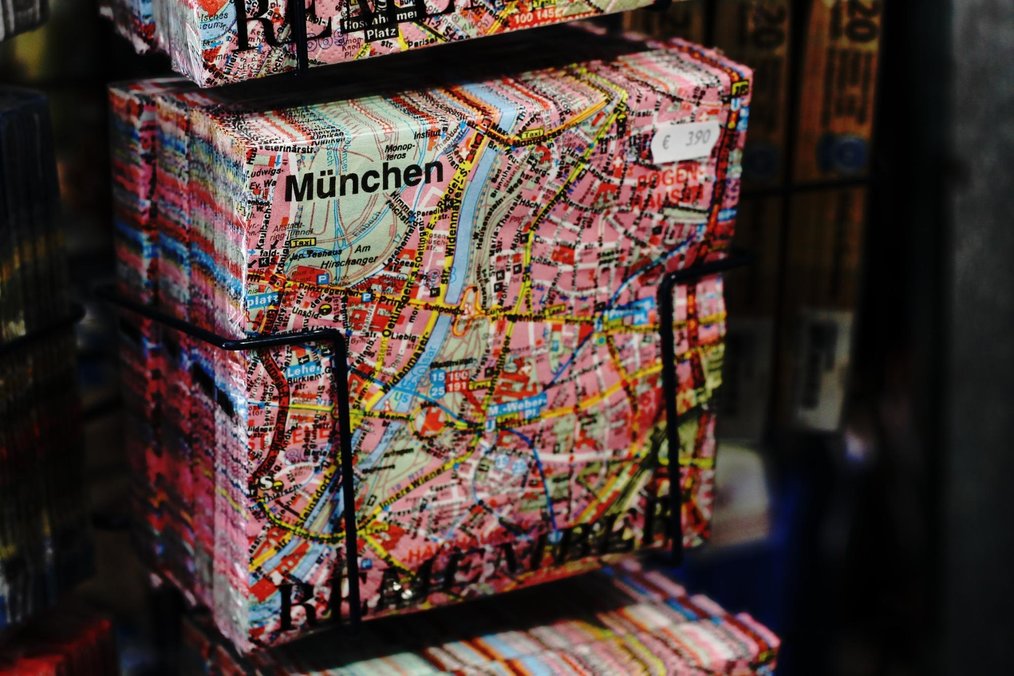 Chances are if you known Munich's name, it's because of that little seasonal festival they put on: Oktoberfest. Lying at the heart of Bavaria, Germany's largest state, Munich is known as the 'beer capital of the world.' But don't let their reputation for revelry fool you, there are plenty of academic opportunities to be taken advantage of in this southern German city.
In between beer-swilling and singing into a crowd of dirndls and lederhosen in the night, you may even aspire to do some studying here. Some options include the highly-ranked Technical University of Munich, which offers a number of entrepreneurial-focused courses, including some programs offered in English.
Sights to see in Munich include some of the country's most beautiful gardens, famous orchestras, and Baroque architecture. Munich is also less than a two-hour drive from the iconic symbol of the Romantic period, Neuschwanstein Castle, which sees more than 6,000 visitors per day during peak season (June - August).
If hitting the road, other close borders to the city include that of Austria and the Czech Republic. If heading towards Austria, we recommend visiting Ettal Abbey, a benedictine monastery and liquor distillery, then staying in the nearby town of Oberammergau and going for a hike in one of the nearby alpine mountains before heading to the Austrian town of Innsbruck.
Munich is also known for being an extremely friendly city, and is a great place to experience the charming Bavarian German dialect. Despite being the third-largest city in Germany, it still maintains a nice small-town feel, since none of the buildings in the city center are allowed to be taller than the main cathedral.
Munich is also a very pedestrian and bike-friendly city, and most of the main sites are a walkable or quick bike ride distance away from each other, meaning you'll save on transportation costs while studying here.
It's easy to spend a day with friends shopping or drinking coffees at one of the cafes in Marienplatz, one of the main squares. For nightlife, check out the Kultfabrik area, where you can find many themed clubs and bars. And of course, our beloved Oktoberfest takes place from late September to the first weekend in October.
Although Munich if one of the most expensive cities to live in Germany, it's still much more affordable than other popular study abroad locations like Florence, London, and Paris.
Additional Info About Studying in Munich
Population: 1.43 million (2015)
Cost of Living Index: 84.78 (#8 Most Affordable of the Cities Here)
Oldenburg: A Historic City With Access to the Continent & Scandinavia
Oldenburg is a small city in the northwest of Germany, near Bremen. Only about an hour's drive east from the Netherlands' border, Oldenburg University is situated in the downtown core, where you can find
The city has a good public transit system, but culturally bicycles play a huge part in transportation here. Try and get your hands on one as soon as you arrive!
The University of Oldenburg is near the city's downtown core, meaning you'll be close to theatre performances, clubs, and all the local cultural events. Popular student hangouts include Amadeus, Marvin's Bar, and Umbaubar. Hit up Dreieck for a maritime-themed variation of the classic North German "Kneipe" (public house/pub) experience.
Additional Info About Studying in Oldenburg
Universities: Oldenburg University
Population: 160,907 (2015)
Cost of Living Index: 73.41 (#2 Most Affordable of the Cities Here) *measured by closest city, Bremen.
Choosing Where to Study Abroad in Germany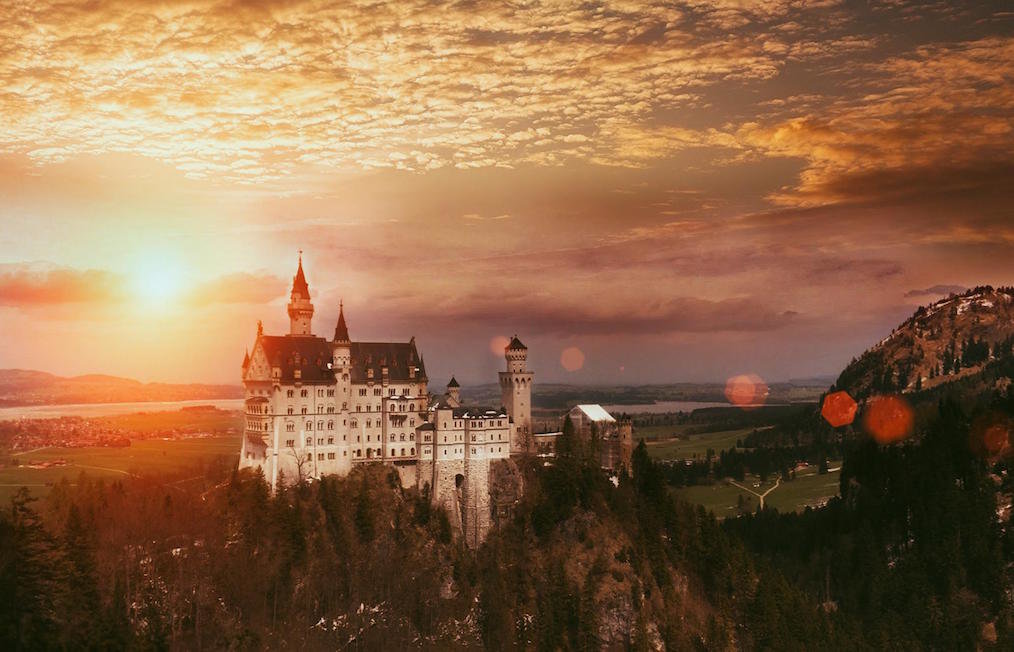 The good news is, no matter where you choose, Germany's cities are well-connected by trains, planes, and automobiles. That plus its shared borders with nine other countries mean you'll have lots of opportunity for travel in and out of country.
Germany also has much more to offer than its cities as well: consider a drive through the Black Forest, or hiking up a local mountain trail. There are impressive museums and plenty of seasonal celebrations, like the famous Christmas Markets.
Germany also has an excellent train system. Just visit the Deutsche Bahn website (available in English) to see how affordable it can be. They even have special deals for regional travel, which cost as little as 23 Euros, or about $28 US dollars.
We recommend joining a club, team, or interest group while you're there. You never know what weekend excursion they may have planned that takes you visiting into unknown parts of Germany. During my high school exchange, I took up playing with a youth orchestra one night a week and it ended up giving me the opportunity to play with the orchestra all over the country.
I hope this gives you the tools you need to choose the perfect German study abroad destination that's right for you.
This post was originally published in April 2013 and updated in February 2018.