Study Abroad
Ready for More? How to Study Abroad Again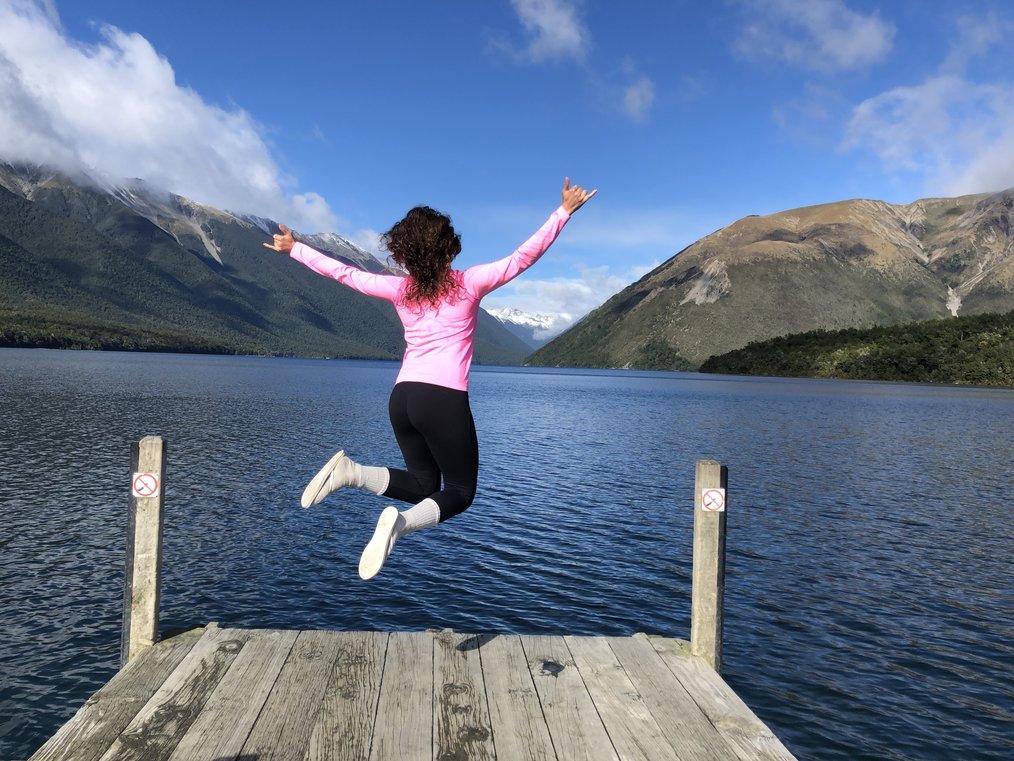 While some students study abroad, come home, and feel satisfied, others are already plotting ways to return abroad the moment their plane touches down in their hometown (or even before!). While studying abroad the first time can raise concerns about money and graduating on time, doing it twice might seem impossible. Far from it. With summer, semester, and year-long options, the costs and time commitments vary, meaning you can find programs that work for you.
With smart planning, you can graduate in four years without burning through your savings. If you're dying to stamp your passport again, here's how to smartly embrace the wanderlust and study abroad more than once.
Your Plan of Action
Now onto crafting this dream. With careful planning, you can even study abroad three times, so use this as your roadmap.
Ask questions about course credit early on
You can still graduate in four years, but you will need to be extra meticulous with planning. The earlier you meet with advisors (even just to ask a few questions) the better. These are the main things you want to find out as soon as you realize you have the travel bug. Ask these questions early on - and make sure you get a good answer before heading abroad!
How many units do I need to complete at my home university? Often, there is a minimum number of classes you need to take at your home campus - otherwise, many of us would be spending all 4 years abroad! Make sure to check your course catalogue and ask your department advisor.
What are my program's prerequisites? Some universities will let you study abroad as early as your first semester. Other times, you will need to have passed certain classes. Every program is different, so check if your program has any GPA requirements, or foreign language or major-specific classes that you will need to have completed.
Will I miss any classes I need while abroad? I'll always remember the summer before I went abroad, when my department emailed us to announce some major class cuts (thanks, California budget cuts!). The takeaway point here is to make sure you know how you can complete the rest of your courses when you return. If that Media Law class is only offered in the fall semester - and oops, you're off studying abroad - this can be a problem if you're planning on graduating in the spring.
How do grades translate? If you're taking credit abroad for your major, this one is especially important. Find out how your new country's grading scale translates at your home university. This will help you make sure you're keeping up a good GPA while abroad and meeting any requirements for your degree. Denmark uses a -2 to 12 grading scale - crazy, but hey, it works for them. A "2" is a passing mark in Denmark, but a "2" is not equivalent to a "C" in the U.S.
Make a financial plan
Study abroad can come with a big price tag. Apart from flights, you have weekend travel, souvenirs, and daily living to think about. The good news is, there are just as many ways to plan wisely. Luckily, you will almost definitely continue paying your home-university's tuition. These are the main things you need to worry about for study abroad.
Fortunately, some providers will offer their program alumni a discount for doing a program with them a second time. However, if you've already done a study abroad program through a provider and feel confident in your newfound independence, you might want to consider direct enrollment for your second time abroad. It's typically less expensive and doesn't have the same level of logistic support -- but that's OK, you're an experienced traveler now!
Another option would be to study abroad more off the beaten path. Less developed countries, like Senegal or Thailand, will have an overall lower cost of living, so you're able to stretch your money further.
Apply for (many) scholarships
This item deserves a section of its own because it's so important. If you would life to study abroad more than once, getting scholarships may be the way to make it affordable. There are a number of different kinds of scholarships available, and it's worth looking into all of them.
Scholarships from your home university
Most universities offer thousands of dollars worth of grants specifically for students going abroad. Some lucky students even pay for their full year with one. Along with your study abroad office, make sure to check out your school's department-specific scholarships. Maybe you have a minor or are studying a foreign language? Leave no stone unturned.
Scholarships from your host school or program provider
Ask your new school's international office if they offer financial aid for incoming students. For example, The Rothberg International School in Israel offers its foreign students need-based scholarships. Other times, your program provider will usually offer some kind of financial aid. For example, if you're a Spanish Studies Abroad program alumni and want to study abroad again with them, you're automatically offered a scholarship.
Scholarships for minority students
In order to increase participation in study abroad by students from underrepresented backgrounds, many programs and schools offer financial aid to minority and multiracial students. Check out Diversity Abroad for a good collection of scholarships.
Some more scholarship opportunities to consider:
Be willing to make sacrifices
Sometimes, the cards won't all be in your favor. You might have to graduate a semester late if that spring semester in Rome won't give you all the course credit you need. You will need to use your best judgment.
Studying abroad is a once (or twice!) in-a-lifetime experience, and sometimes graduating later may be worth it. Then there are the events, birthdays, and fun times missed with friends and family when you leave again and again.
With Skype and social media, you can stay connected, but when you return, you will experience the reality of being away - hello, reverse culture shock!
Studying abroad in different regions of the world will give you the chance to experience and understand the diverse cultures, histories, and traditions of a language's global community.
Other Ways to Make Study Abroad Happen Again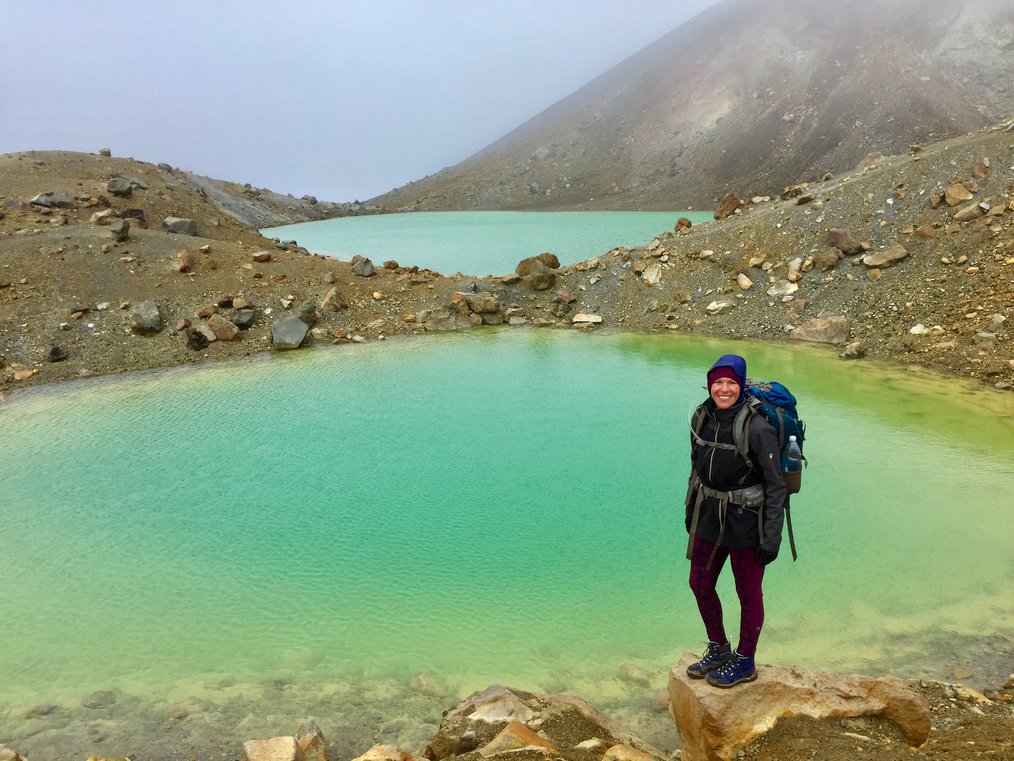 Take advantage of summer courses
If you're short on time or just want to have a productively fun summer, then sublet your apartment and pack your bags.
There are a lot of unique programs out there: from intensive Spanish classes in Argentina, to multimedia journalism reporting in Israel. Summer programs are also a great way to earn general education class credit since these programs often include lower-division classes.
Finally, remember that it's winter down in the Southern Hemisphere. Showing up to South Africa in June with a suitcase full of shorts will be cold!
Consider doing a master's degree abroad
If you really want to study abroad again but don't necessarily have the time to before graduation, and summer abroad just seems a little too short, why not do your master's degree abroad?
Many master's programs abroad (depending on your field) are only a year long, and tend to be a lot more affordable than American universities.
Furthermore, if studying abroad has inspired you to want to work abroad eventually, doing a higher degree abroad will help you make the connections and build the network you'll need to be successful with this.
Extend your study abroad experience
If you're still abroad right now, or if you haven't even left yet but think that you might be interested in staying longer than that initial semester you signed up for, you might be able to extend your study abroad experience for another semester, quarter, or through the summer / winter break.
1. Talk to Your School
The first thing you should do is talk to your study abroad advisor to find out your options. When are the application deadlines for the programs you're considering? Do you qualify? Are there restrictions you should know about?
2. Do Online Research
If your school doesn't have the consecutive study abroad possibilities you're looking for, or -- for example -- only offers your program in the fall and not the full academic year, don't give up quite yet. Turn to the omnipotent internet.
There are countless different ways you can get yourself academic credits abroad, and many of them are available through different universities and their online programs, or third-party program providers. Go Overseas has a huge list of study abroad programs to get you started on your hunt.
3. Investigate Any Restrictions/Prerequisites
Some programs won't accept students who are in their first or last semester of their degree. Others require you to have a certain level of experience, like a basic grasp of Spanish, before you qualify. Before you get your heart set on a specific course of study, make sure you tick all of the boxes.
4. Start Planning as Early as Possible
We can't always know in advance that a country's going to steal our heart. You might go into your first semester abroad with trepidation, not even sure that you'll make it to the end. Then, halfway through, you find that you're not ready to go home -- no, not yet! When you start to think you might want to continue overseas for another semester, or if you think you'll want to study abroad somewhere else, start researching the possibility immediately. The earlier you start planning, the smoother the process will be.
5. Consider getting a job
If this is more of a last minute decision and you don't quite have enough saved up, consider taking on a job -- such as au pairing abroad or get a job teaching ESL to local students on the side (Psst, there are ways to teach abroad without a degree!).
Some countries, like France, allow those who have entered the country on a student visa to work up to a certain amount of hours per week, and, with one semester already under your belt, you may have a connection or two for a part time job.
Why Study Abroad More Than Once?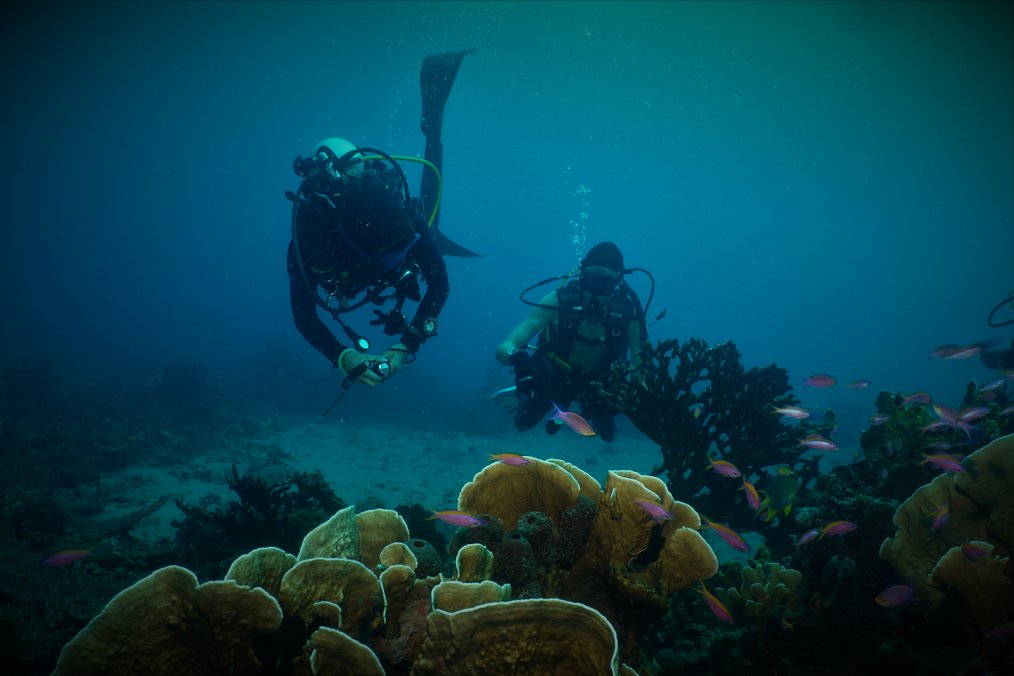 Let's be real: Wanderlust is impossible to beat, my friend. Impossible. It's like an itch. If you think you can ignore it, it only gets stronger. It demands a response. But if you're trying to convince yourself (or your parents) that spending tuition dollars overseas for a second time is practical, you'll need some solid reasons. Here is a little positive reinforcement.
You'll achieve well-rounded, global competitiveness
Every major (yep, even chemical engineering) can, and should, study abroad. Even if you don't expect your career to be globally-focused, you can still become globally competitive. Employers look for independent-thinkers who can problem solve and interact well with a variety of people.
Living abroad will give you this opportunity. And if you plan on having an international career, then living abroad multiple times might be the best possible path. What better way to cut your teeth in Middle Eastern studies than living in Cairo, Egypt, the headquarters of the Arab League, and then Tel Aviv, Israel?
You'll gain deeper fluency in a language
Egypt and Morocco's Arabic is strikingly different, as is the Spanish you'll hear in the streets of Buenos Aires and Madrid. If you can't decide between two countries, why not take a semester in each? Especially if you plan on using a second language in your career, then studying in different regions will give you the chance to experience and understand the diverse cultures, histories, and traditions of a language's global community.
You'll challenge your comfort zone
You'll be older (and wiser?), no doubt. Studying abroad the second time around will give you the chance to continue building the skills you started on the first trip. If you already studied in France, you might look into a developing country next, such as Senegal, to continue practicing French. Learning how to adapt to a drastically different environment will teach you flexibility and resourcefulness, two skills especially valued by employers.
You can go more places!
Did you do a study abroad stint that directly aligned with your coursework, but are still jonesin' for a lil sum'em sum'em extra? Why not take a summer course in a totally different country or in a totally different subject. Take advantage of your (I promise) ample free time to explore your interests, even ones that fall outside of your major. When else can you take 5 weeks to do shark studies in South Africa, or learn cooking tricks from the greats in Italy? Choose an incredibly unique program to really "Wow" your friends.
Study Abroad Doesn't Have to Be Over Yet...
To live abroad as a young adult in new country is a once-in-a-lifetime experience. These are the formative years. When you look back in a decade, you will have epic memories, friends from around the world, and, possibly, a second language to cherish. So consider this your call to action and go browse your school's study abroad fair one more time.