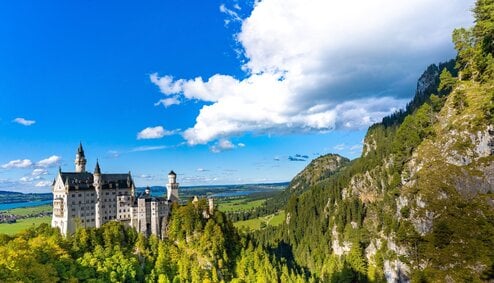 Gap Year
How to Become an Au Pair in Germany: Requirements, Salary, & Benefits
Become an au pair in Germany with this simple guide that outlines the salary, benefits, and requirements.
Working as an au pair equips you with countless transferable skills that will help you in your future career, regardless of the field. If you've dreamed of taking a gap year or an early career break, living in Germany as an au pair is the perfect way to immerse yourself in a new culture.
Travel, learn a new language, and get adopted by a second family as an au pair in Germany. Read on to learn how!
Popular cities for au pairing in Germany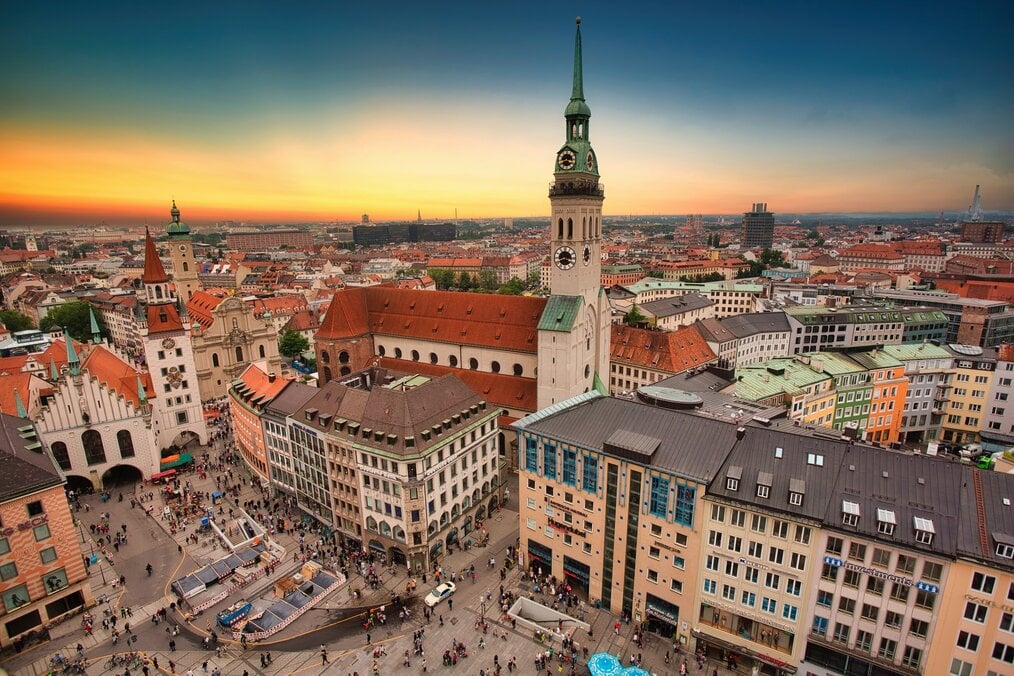 Germany is a diverse country with many vibrant towns and cities. Here are some of the top places au pairs call home.
Berlin is considered the art capital of Germany and attracts creatives from all over the world. Filled with galleries, museums, and green spaces, Berlin is the perfect destination to let your creativity flow.
Munich is home to Germany's annual Oktoberfest and is the cultural heart and soul of Bavaria in the south. If you love beer, traditional music, and festivals then Munich is the spot to spend your year abroad.
Hamburg is Germany's largest port city and is a commercial center. Hamburg has an industrial feel with its post-modern architecture and many canals.
Frankfurt is located in central Germany making it a great home base to explore the rest of the country. Considered the financial capital of Germany, you'll find a cosmopolitan lifestyle in Frankfurt.
Heidelberg is a university city known for its charming architecture. If you want a slightly slower pace of life in a storybook setting, Heidelberg checks all the boxes.
If the city isn't quite your vibe, Germany also has stunning mountains, forests, and even beaches that boast a more relaxed atmosphere where you can easily escape into nature.
Steps to become an au pair in Germany
Becoming an au pair in Germany is as simple as following these three steps.
1. Meet the requirements
Germany asks that au pairs that are non-EU citizens meet the following requirements in order to secure a visa. Remember, if you're an EU citizen, you don't need a visa to au pair in Germany!
Be between the ages of 18 and 26
Be unmarried and have no children
Have a valid passport
Able to work for a minimum of 6 months and a maximum of a year
Have an A1 level of German
Be able to afford the travel costs to Germany
Have never au paired in Germany previously
As a non-EU citizen who needs a visa, it's vital to make sure you fulfill all of the above requirements. Check with your local German consulate before you start the application process in case they ask for additional documentation.
2. Find a host family
Before you begin your search, consider what type of family you want to au pair for. Here are some important factors to consider:
Where you want to live and work
How long you'd like to stay (up to a year for non-EU au pairs)
The age range and number of children you want to work with
Duties outside of childcare you're willing to perform
Lifestyle of the family (travel, diet, religion)
Just like you though, families have an idea of the type of au pair they want to hire. Whether you set up an au pair profile through an agency or write an introduction letter (or both!) you'll need to present a full and accurate picture of yourself. What are your interests and hobbies? What is your experience working with kids? Do you like to spend a lot of your free time alone or do you want to integrate fully into the family?
Open and honest communication ensures that both you and your prospective family find the right fit. If something doesn't feel right, don't be afraid to ask more questions or move on to other options.
3. Apply for a visa
Non-EU citizens will need to apply for a visa to legally work as an au pair in Germany. Once you find your family, they will provide you with an invitation letter and contract which must be submitted with your application.
Visas are valid for a minimum of 6 months to a maximum of one year. You can only au pair in Germany once. So, it's not possible to do six months and then leave and come back to do another six months later.
Visa processing can take up to 12 weeks, depending on the consulate you apply to, so start planning early!
Responsibilities of au pairs in Germany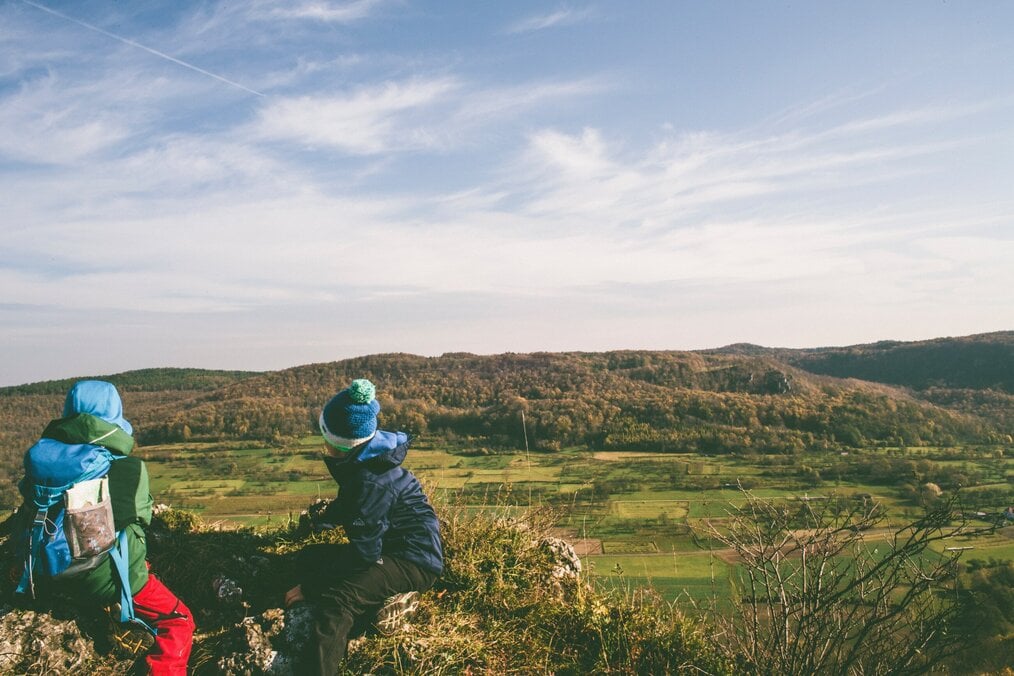 Au pairs in Germany work no more than 6 hours a day and 30 hours/week maximum. You should talk to your prospective family to determine the schedule they envision and if it works for you, too.
You will be expected to primarily provide childcare and homework help. You may also be asked to do light housework like tidying up, helping with laundry, or preparing snacks. You should arrange the specifics of your duties with your family before arrival to avoid any awkward misunderstandings.
Salary
Host families in Germany should give au pairs at least 280 euros ($300) a month in pocket money.
Au pairs generally do not pay taxes due to their low income.
Benefits
Although the au pair salary in Germany seems low, you'll receive a host of benefits that will cover all your basic needs. Here's what to expect:
Housing: a private, lockable room with a window
Meals: au pairs eat all meals with their host family
Health insurance: the family is responsible for providing private health insurance
Language course: although optional, the host family should accommodate language classes and will contribute 50 euros/month toward course fees
Your host family may provide you with more than the above benefits (transportation pass, cell phone SIM card, etc.) but they should not offer less!
Important considerations for au pairs in Germany
Although your major costs are covered under your contract, you will want to make sure to budget for some extra expenses before and during your time as an au pair in Germany.
Cost of living: During your free time, you'll likely want to do some travel, meet new friends for a meal or drink, visit museums, or check out local markets. Your pocket money may cover these expenses if you live frugally but you may need to supplement your income with savings. Having around 200€-400€ ($213-$427) extra a month is a good idea if you plan on getting involved in a lot of activities.
Travel costs to Germany: If you get lucky, your host family may offer to pay your travel costs but this is not typical. You should be prepared to purchase a roundtrip ticket which can cost anywhere from $600 to $800 depending on where in the US you fly from and when.
separator_solid
---
Start your au pair adventure in Germany
Experience life like a local as an au pair by spending your days caring for adorable children and your weekends exploring Germany's historic cities and towns. Working as an au pair in Germany is a unique and exciting way to work and travel abroad for a short period of time while gaining valuable skills that will make your resume stand out and leave you with priceless memories.