Gap Year
How to Pack for a Gap Year Anywhere in the World
Ensure you have all the essentials with this quick gap year packing guide.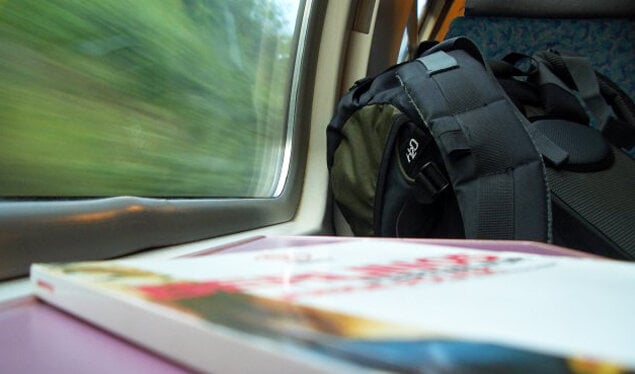 It's challenging to know what you will need during your gap year abroad, especially if it is your first long-term, international trip. When you're living out of a backpack for months on end, you want to ensure you have all the essentials.
Here's how to pack your bag to be both light and versatile in every situation you'll encounter on your gap year abroad.
Where to start
The first thing is to pack with plenty of advance notice. Before any major trip, start organizing your items at least a week in advance. This gives you plenty of time to pack, re-pack, check for things you may have left behind, and avoid rushing -- the major culprit of forgetting something or ruining items by stuffing them in a bag haphazardly.
Ensure you triple-check your airline's baggage rules before flying. You don't want any unpleasant surprises at the check-in counter. Check the fine print for carry-on baggage, too, and avoid any potentially huge fines.
So how do you know what you'll really need to pack? Before you depart, be conscious of taking inventory of everything you use daily. Keep a list of toiletries, makeup, medications, clothes, and random items that help you in your day-to-day life. Then as you pack, reference this list to make sure you don't forget anything.
How to pack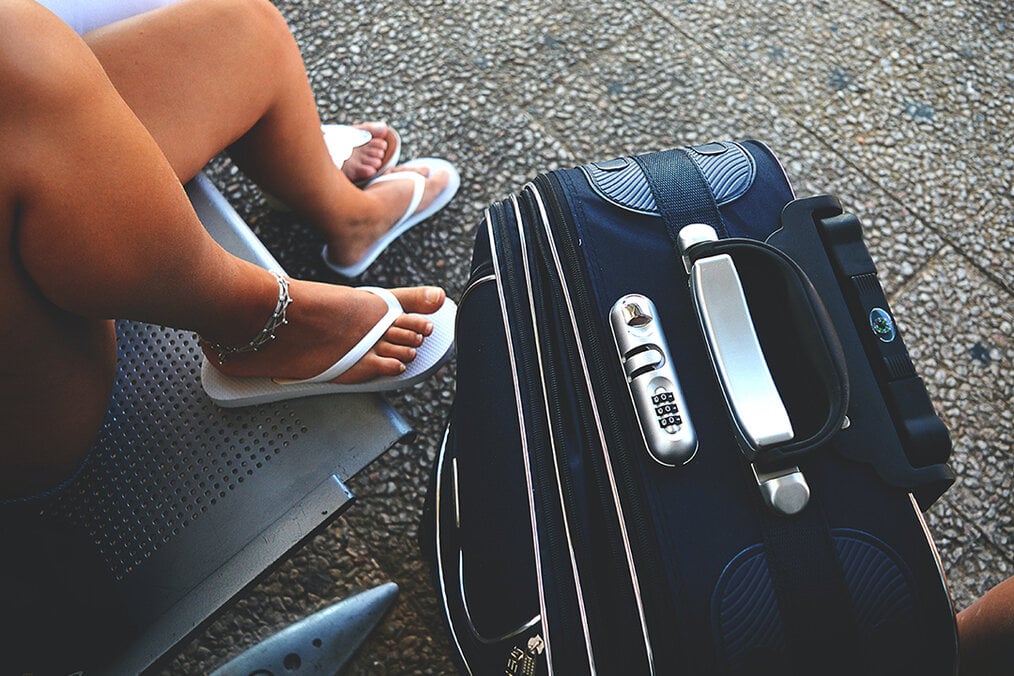 To begin with, you'll need to find a backpack that works for you. While suitcases and duffel bags provide benefits over backpacks, the ease of carrying a backpack and their more low-key appearance is important.
While traditional rucksack-style backpacks are popular options for their large capacity and durability, you may also want to consider a crossover bag that opens much like a suitcase (Cotopaxi has an excellent version of this made from recycled materials). Staying organized is one of the main struggles of living out of a bag, and these tend to help immensely with this.
When searching for the perfect bag for your trip, consider what you need it for. Will you truly be living out of it, or will you only need it for weekend trips away from your primary location? Where will you store important documents and items in it and away from potential thieves? Will it need to endure elements like rain during trekking trips or simply hold your towel and clothes while at the beach? The answers to these questions will help inform your decision on what bag is right for you.
Bonus Tip: Backpacks are less likely to be measured or weighed than suitcases or duffel bags at the airport.
Once you have determined what bags you will take on your gap year -- it's time to decide what will go in it. Overpacking is one of the most common mistakes when preparing for a gap year, so let's discuss the necessities and how to decide what you'll need and what can stay behind.
Clothing
Clothes will take up the bulk of your space, and it's always tricky to pack for the different climates, seasons, and activities you'll experience during your gap year. Some quick tips:
Instead of packing for every situation, pack layers.
Pack versatile clothing that you can use on multiple types of occasions.
Don't pack more than three pairs of shoes: usually one pair for hiking, one everyday pair for walking around town, one for nicer occasions. Hostel-stayers might also want to throw in a pair of shower flip-flops.
Pack about 10 - 14 days worth of clothes and plan on washing often.
No matter where you go, some essentials include: a nice outfit, a rain jacket, a light sweatshirt, pants, shorts, a swimsuit, t-shirts, and your underwear!
Pack clothing that's easy to hand wash and will dry quickly (not necessarily quick-dry clothes, just materials that don't take forever to dry).
Utilize packing cubes to organize your clothes and minimize the space they take up in your bag.
While these are general tips to follow, the clothes you pack will all depend on the context of your travels. Working an overseas internship will obviously require you to be a little more professional than, say, adventure traveling in Costa Rica.
Electronics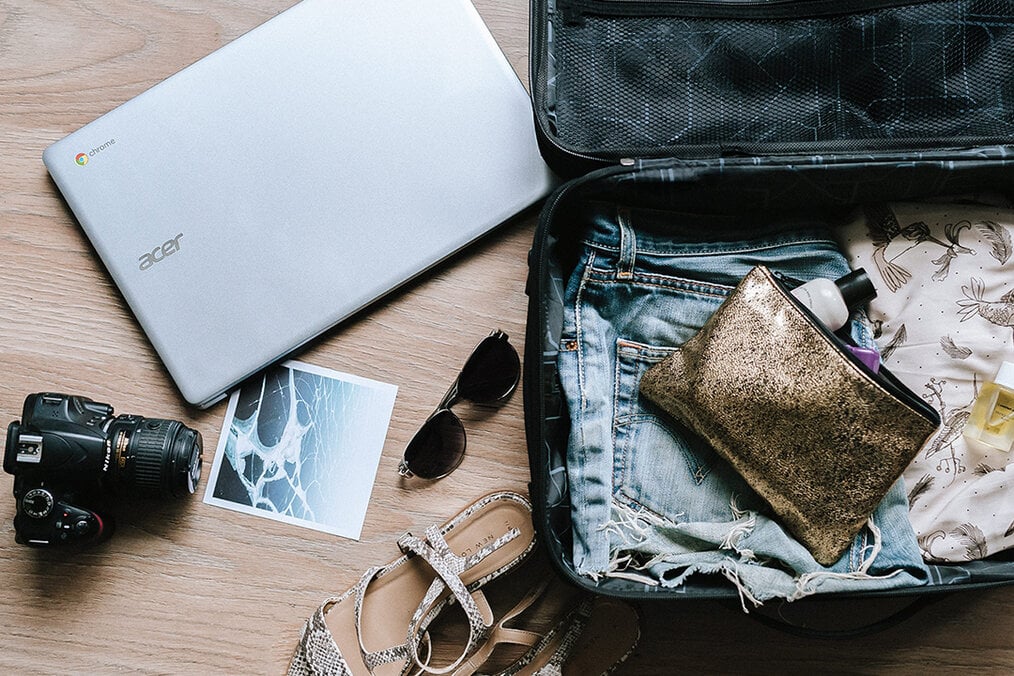 After clothing, electronics tend to be the biggest use of weight and space in your bag. Traveling with electronics can be a hassle at the best of times and risky at the worst.
Like clothing, what electronics you need to bring depends on what you'll do during your gap year. Bringing something like a laptop or a DSLR camera abroad means that you'll likely be concerned about something happening to it. That said, they may be needed or well worth it to you. To decrease the risk associated with bringing expensive electronics, invest in a good lock for your bag and consider an insurance policy for expensive items.
Depending on the location, a backpacker with a camera or laptop bag is an instant target for thieves, especially at train and bus stations, so consider less conspicuous ways of carrying these items than a bag that screams expensive electronics are in here. Beyond theft, electronics are also vulnerable to getting wet or damaged while you're living out of a bag. Ensure you have waterproof cases for these items to keep them safe from the elements.
Note: When traveling with electronics, invest in a high-capacity portable charger and universal power adapters.
Paperwork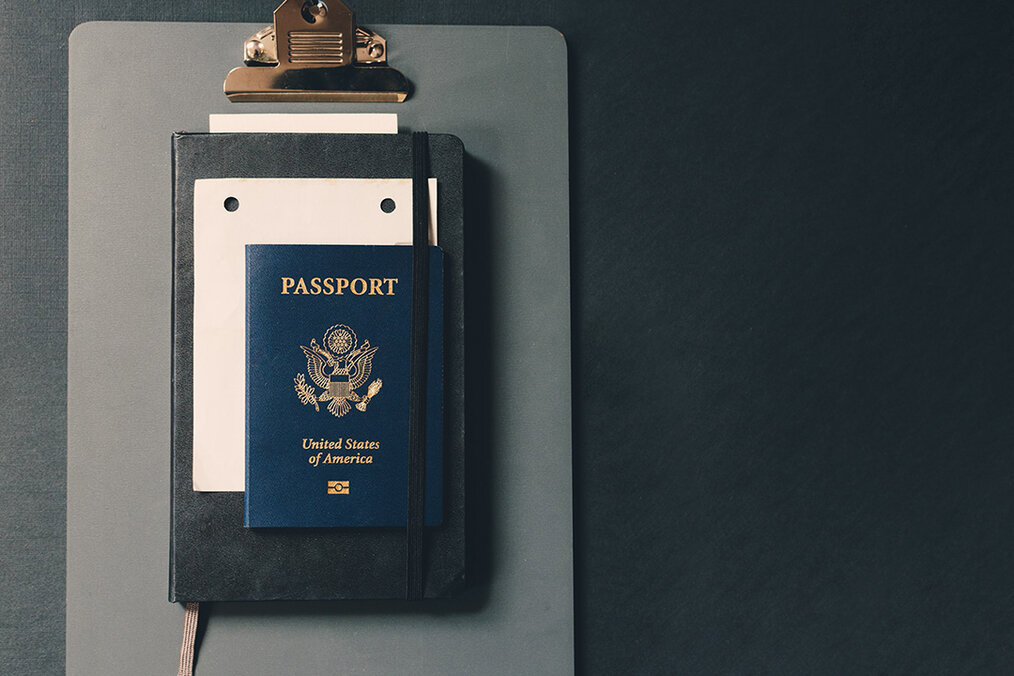 Whether you'll be hunkering down in one country or trotting across the globe, make sure you know the visa situation and have applied in advance for one before you go.
Before leaving home, get a travel folder and print off any paperwork you need when entering other countries. Some general requirements are your passport, proof of visa, a flight out of the country, proof of sufficient finances, and potentially medical records like a vaccine card, negative COVID test results, and a passenger locator form. You'll commonly need to provide these multiple times throughout your journey overseas, both to get on your flight and at border control when in-country, so having them organized and easily accessible is essential. It's also a good idea to keep a PDF version of all these documents on your phone as a backup.
Border control agents are not patient with travelers who lack the proper paperwork, so spend time to triple-check that you have everything in order and easily accessible without internet access before you depart on your gap year.
Bonus Tip: Traveling with cash? It's most cost-effective to convert currency before you leave and trade any international currency in before returning home.
Toiletries, medicines, and comfort items
While it's often easier to purchase toiletries like toothpaste and deodorant once you have arrived at your destination, you may want to have travel-size versions of all your essential hygiene products for the flights.
Access to medicine varies per country, so prepare ahead of time and have your prescription medication (in its proper packaging) before leaving home. Other medications to consider traveling with are ibuprofen, Benadryl, Tums, Neosporin, and Pepto-Bismol. Keep all medicines in the original containers, easily accessible, and well organized.
If you still have space once the bare essentials are packed, consider adding these comfort and safety items as well:
Sunscreen
Earplugs and eye masks
Sandles or other lightweight slip-on shoes
Headlamp or flashlight
Quick-dry towel
Dry sack
Collapsable daypack
Kindle
Water bottle
When packing your toiletries, check to make sure all lids are sealed. Put liquids in a plastic bag and then in your toiletry bag to decrease the chances of spillage.
Important: Always check the airline requirements for packing liquids and medications before you fly.
Get packing!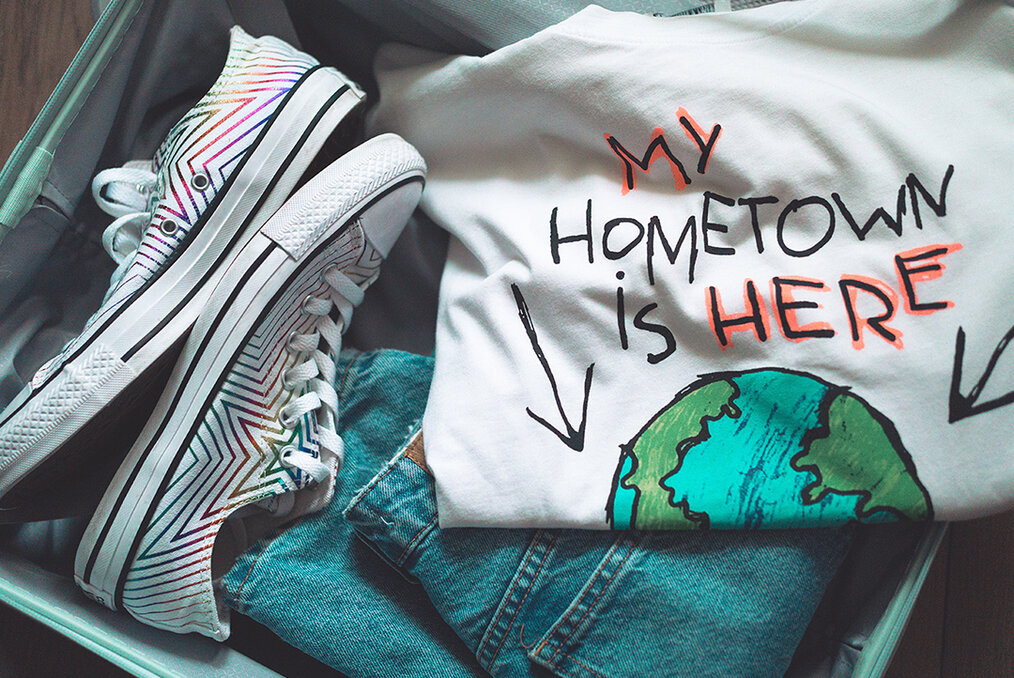 At the end of the day, what you pack is up to you, and if you forget something, you'll likely be able to pick it up as you go. Don't pack for 'what-ifs.' Pack what you know you will enthusiastically use every day.
Preparing for a gap year can seem overwhelming at times when you try to plan for every possible situation. Just remember that no matter what's in your pack, you are about to embark on the adventure of a lifetime and will learn from your mistakes and adapt along the way!