Gap Year
How to Pack for a Gap Year Anywhere in the World
Ensure you have all the essentials with this quick gap year packing guide.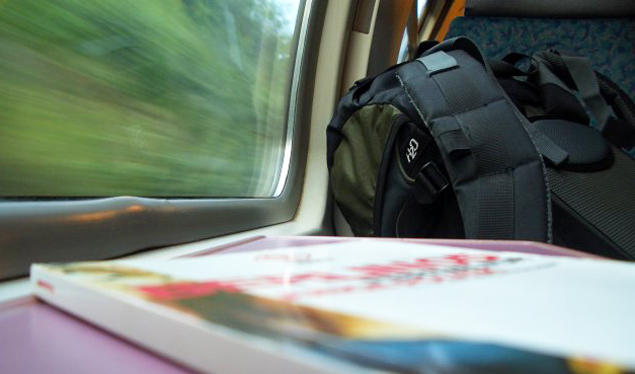 It's hard for anyone to know how to pack for their gap year abroad. When you're carrying everything you own on your back for months on end, you want to make sure you're covered for every situation. But this overthinking could lead you to, several months later, find yourself sitting at a train station in the rain with seven pairs of socks and not a single rain jacket.
Don't get caught up in your own paranoia. Here's how to pack your bag to be both light and versatile in every situation you'll encounter on your gap year abroad.
Get a Backpack that Works For You
Before you can even begin to pack, you need something to actually, you know, put everything in: I suggest going for a backpack, and not a suitcase or duffel. It'll be easier to carry around.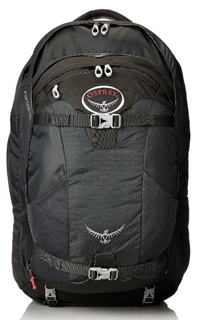 Regardless of how long you'll be spending abroad, you'll probably want to get a backpack that holds around 40 - 65 liters. Any larger, and you'll be tempted to fill empty space with redundant things and overpack. Traveling with only a 40-45 liter backpack is definitely a light-packers only kind of size, but if you can get away with it, it means you'll usually be able to carry it on the plane rather than check it.
There are several great companies that bear attention: Osprey backpacks are popular, and are specifically ideal for folks who plan on doing some hiking or trekking during their gap year. Tortuga backpacks are another good option, being designed specifically for travel and not hiking, although their selection is more limited.
Pack Versatile Clothing & Layers
Clothes will be the bulk of your pack, and it's always tricky to pack for different climates and situations. Some quick tips:
Instead of packing for every situation, pack layers.
Plan on buying items in your destination -- especially if you're only going to need a coat for one month six months into your trip.
Make sure that every single piece of clothing you bring can be worn with any other piece of clothing in the pack by bringing solid neutral colors -- like black, grey, beige, or blue.
Don't pack more than three pairs of shoes: usually one pair for hiking, one everyday pair for walking around town, one for nicer occasions. Hostel-stayers might also want to throw in a pair of shower flip-flops.
Pack about 10 - 14 days worth of clothes and plan on washing often.
No matter where you go, some essentials include: a nice outfit, a rain jacket, a light sweater / sweatshirt, pants, shorts, t-shirts, and -- of course -- your underwear!
Pack clothing that's easy to hand wash and will dry quickly (not necessarily quick-dry clothes, just materials that don't take forever to dry).
And again, this will depend on context. Working an overseas internship will require you to be a little more professional, and maybe you'll need to bring some more, say, collared shirts than any other traveler would.
If that's your situation, figure out whether the extra luggage (and thus, airport cost) is more convenient than simply buying a few shirts overseas and dumping them after the internship is over.
Pack Items with Multiple Purposes
Though this mostly applies to clothing, the best items are the items that you can use for multiple purposes.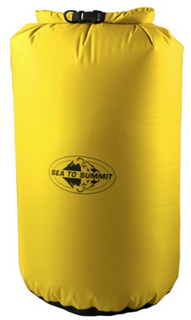 For example, a sarong can be used as a towel, beach cover up, or scarf to dress up a plain outfit. Dry sacks can keep your things dry during an unexpected downpour in Laos while also helping to organize your bag. Dr. Bronner's can be used as body wash, laundry detergent, and shampoo.
Whenever possible, opt for an item that can be used for multiple purposes, rather than highly specific items that you may only use once or twice. Highly specific items that you'll use all the time (i.e. a charger) are totally fine, though.
What Electronics Should You Bring?
After clothing, electronics tend to be the biggest point of confusion. Traveling with electronics can be a hassle at the best of times, and dangerous at the worst.
Bringing something like a laptop or a DSLR camera abroad means that you'll be constantly paranoid about something happening to it, which will take you out of the moment. You'll need locks, and hostels will need lockers. The worst part is, this paranoia isn't even unfounded. A backpacker with a DSLR/laptop bag is an instant target for thieves, especially at train and bus stations.
This devilishly charming author himself has been the victim of a snatch-and-grab, losing $2,000 worth of camera equipment in the 20 seconds it took him to buy a train ticket in Melbourne's Flinders Station. Is the convenience and better quality pictures worth the stress to you?
So what should you bring? What could you bring?
Netbook: As said, a laptop can be cumbersome and stressful. A better option would be a small netbook which can run you just a few hundred dollars, or a tablet and Bluetooth keyboard option. However, if you're not too concerned with things like photo editing off your phone and blogging, you can probably scrap it entirely.
Kindle: Kindles have a great battery life, and allow you to get reading material in your language from anywhere in the world. You can also swap out the Netbook for a Kindle, since the newer ones at least all have web browsing abilities (on wifi only).
Smartphone: This is the best option, especially if you're not bringing any sort of computer. It can do everything, and iPhones at least take really great photos. And it's easy enough to swap out your sim card for a local one.
Portable speakers (optional): These go great in a hostel setting, when the nights are getting started. You will make friends instantly.
Of course, if you're packing all these electronics, make sure you bring a converter! A universal adaptor is the best option for multi-country travelers, since you can use it anywhere in the world. Also, extra bonus if you can use one charger for multiple items (i.e. an iPad and an iPhone).
Don't Forget Your Paperwork!
Whether you'll be hunkering down in one country or visiting a bunch, make sure you know the visa situation and have applied in advance for one before you go.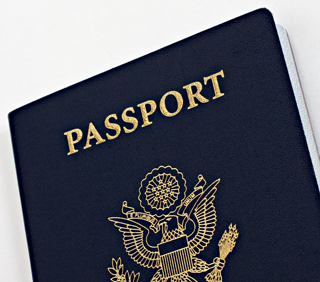 Print off any paperwork for these visas or, if you won't be getting there for awhile, save it on a thumb drive you can use to print it off later.
You'll also, obviously, want to have a passport that is valid for 6 months past your tentative travel end date, and I'd highly recommend having your international certification of vaccines (or "yellow card" as it's often called) in case customs officials want to double check that you've had vaccines for yellow fever and / or TB (two of the more common vaccines countries check for).
A small journal with notes on where you're heading next, important phone numbers, etc. is also helpful in case your phone dies en route!
A Sample Packing List
Personally, I enjoy looking good. I've been traveling for two and a half years, and I've never resorted to the "give-up-on-rejoining-society" look of hiking boots, cargo pants, and Under Armour shirts all day 'errday. (Not to mention, hiking boots are rarely necessary for the type of outdoor activities you'll be doing and take up way too much room).
While this list has carried me through mostly warm countries, I have dabbled a bit in the freezing temperatures. It will give you a good foundation to build your own list.
Bag: Osprey 65L Backpack with 10L zip-on daypack.
Pants: 1 pair of blue jeans.
Shorts: 1 pair of blue jean shorts. Black or other neutral colors work as well.
Shirts: 4 t-shirts (grey, green, white, black), 1 collared shirt (blue plaid), 1 long-sleeve (white), 1 tank top (white). Ladies may want to opt for 2 tank tops (wide-strapped, to be more culturally appropriate in more places), 3 t-shirts, 1 athletic shirt, and 1-2 nice tops you can dress up with a pair of jeans or skirt.
Shoes: 1 pair of running/hiking shoes, 1 pair of nicer shoes (flats for women, nice sneakers for men), 1 pair of flip-flops / slip on sandals.
Other Clothes: 1 hoodie, 1 pair of sweatpants, 1 pair of basketball shorts, 1 pair of swim trunks, 7 pairs of underwear, 4 pairs of socks -- the sweats and basketball shorts are also technically redundant, as jeans tend to keep you as warm as sweats anyway. But what can I say, I enjoy comfort, and I have the room in my bag.
Toiletries: Comb, body wash, toothpaste/toothbrush, floss, deodorant, razor. Shampoo and conditioner might be essential for other folks as well. And ladies may want to bring feminine hygiene products.
Medicines: Imodium, ibuprofen, and pepto-bismol. Bring sunscreen and bug spray if you're heading somewhere tropical as well, since those two items tend to be pricey abroad. Most anything else, you can get along the road at local pharmacies.
Extras: a block of solid perfume, concentrated detergent (though, if you travel with a bar of soap, you can use that to wash your clothes instead), and a portable laundry line or paracord (which can serve many purposes and definitely comes in handy!).
Get Packing!
At the end of the day, what you pack is up to you, and if you forget something, you'll likely be able to pick it up as you go. If you enjoy having a dozen different outfits and don't mind breaking your back with every check-out, then don't let anybody tell you that you're doing it wrong. But packing for every situation is an art, and it's possible to nail it with a theoretical minimum carry.
You'll stay warm in the coldest nights, dry in the wildest monsoons, and cool for every heatwave while only bringing eight kilos of clothing. The only way you could pack better than this is by bringing nothing but some kind of primal, Tarzan-style enthusiasm for wearing nothing but a loin cloth. For those of us with less-defined quads, a solid pack job is preferable and 100% possible.
Preparing for a gap year can seem overwhelming at times when you try to plan for every possible situation. Just remember that no matter what's in your pack, you are about to embark on the adventure of a lifetime and that's all that matters!
Photo Credits: Passport.