Gap Year
How to Put Your Gap Year on Your Resume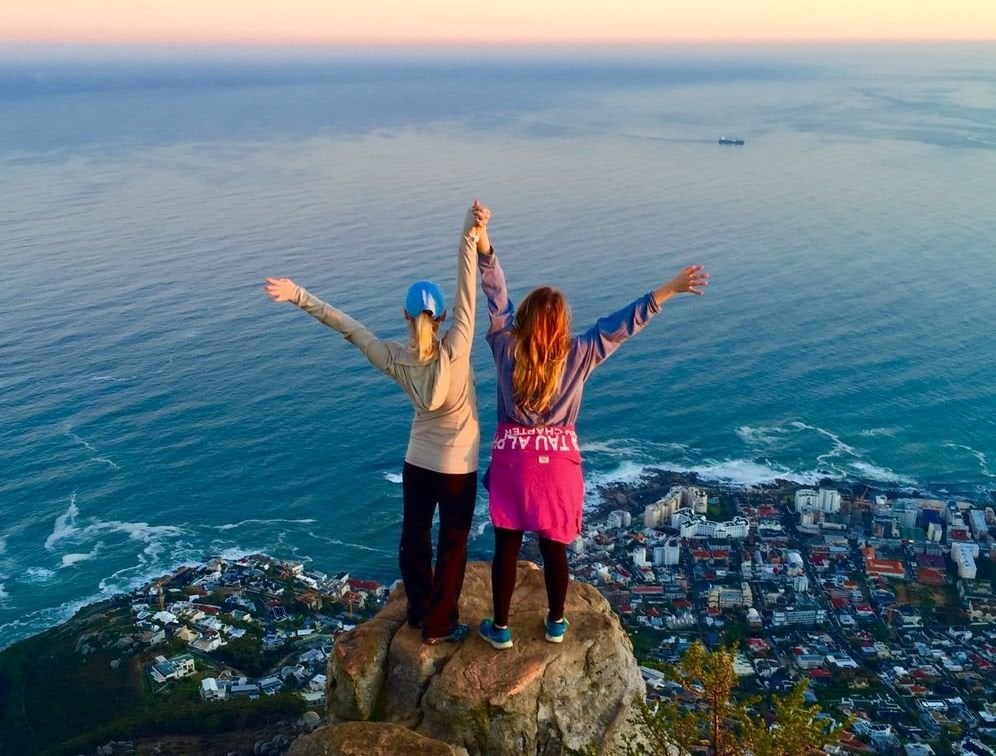 There was a time, not too long ago, when people believed that a gap year was only for the flighty, the rich, or Australians and Brits who wanted to see the world.
The reality? A gap year is for anyone and everyone, at any point in life, with a wide range of budgets. A gap year can actually be a conduit to achieving your future goals, not a roadblock.
But here's the trick -- you need to know how to spin your gap year in a way that makes you shine. You want your resume to reflect the gutsy, confident, adventurous person you are. Your gap year should enhance your credentials, not diminish them.
Yes, maybe you drank too much beer, got sunburned, and spent more money than you planned based on a carefully-crafted budget. But there's no reason to focus on that on a resume. Instead, you want to draw attention to the global perspective you gained, along with any new talents or special skills.
Don't worry -- putting together a stellar resume based on your gap year experiences isn't as complicated as you think.
Resume Basics
Before we talk about how to put your gap year experience on your resume, you should know some basic do's and don'ts of creating a great base resume. Once you've mastered these, then you can strategically place your International gap year experience on your resume or CV.
In general, your resume should have the following sections: header with your name and contact information, summary, education, and work experience. You can also include sections for language skills or a general skills section. We discuss these in greater detail later.
Don't leave a gap in your resume. Even if your gap year experience doesn't fit under work experience, it needs to be accounted for somewhere. That could be a simple entry stating the dates of your gap year, along with the countries or continents you visited (more on this later).
Do give yourself credit for your achievements. If you ran a travel blog, it's likely that you picked up some SEO or social media marketing skills. Depending on the type of job you're applying for, those skills can be very applicable and belong on your resume.
Don't be generic. "I have excellent communication skills" is exactly the kind of phrase that makes recruiters groan and pass on to the next person. Illustrate your skills by giving examples.
Do include a summary (also known as an overview). It should be 2-3 sentences at the top of your resume that state what kind of skills you have, how many years of experience you have, and what you're seeking.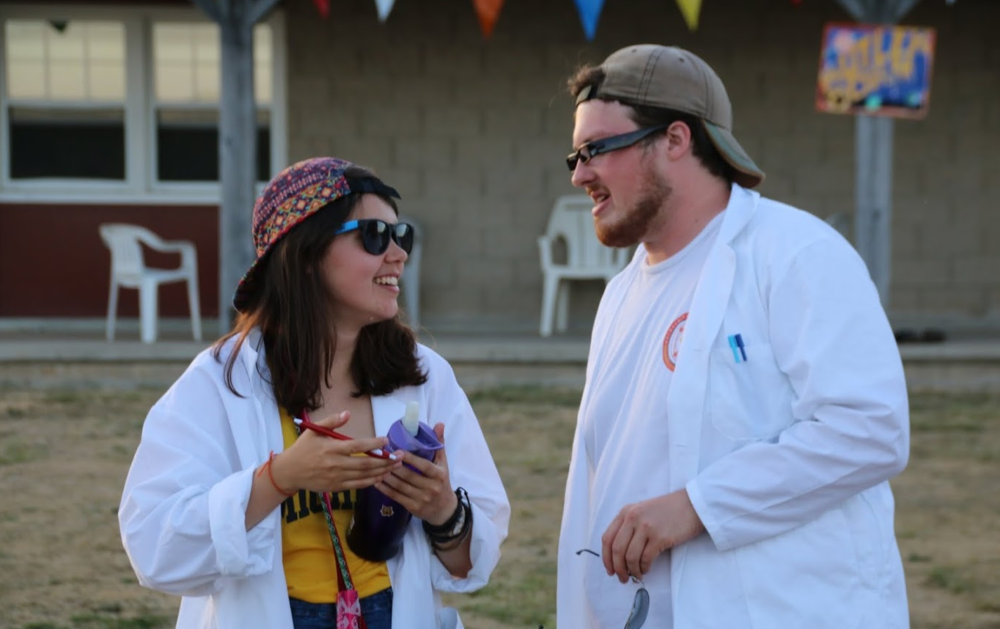 Don't use the same resume for every job application. Make sure you tailor it (especially the summary) section for each job.
Do write a great cover letter. It can flesh out your resume and gives you the opportunity to show more personality. Address the situation of your recent return from a gap year and your current intention of pursuing a professional career.
Don't rush through your resume. Invest time from the outset to craft a couple of well-written resumes, and it will make your job search much easier.
Do prepare real-life examples for the interview. You can't (and shouldn't) cram every detail onto your resume; your resume is an overview, not an autobiography. But when you go into an interview, be ready to give a clear anecdote that illustrates exactly how you developed crazy-sharp negotiation skills - in another language! - by doing your weekly shop at the local market.
Don't forget to make it clear that you are ready to commit to the company. We all know that travel has made you a better person, and chances are, you're going to want to do it again. But that could be an employer's biggest concern about your resume -- are you going to pack up and leave a few months down the road? You need to ease their mind and clearly state that you're in it for the long haul. (Pro-tip: Use your cover letter to do this.)
Types of Gap Years & Sample Resume Selections
There are different types of gap years: ones focused on traveling, volunteering, teaching English, or language learning. No matter how you choose to travel, you can find a way to extract the skills you learned and make your gap year relevant to a future employer.
One little trick you'll see below is that you can separate out where the experience took place by putting two dashes after your title or even putting the location on a separate line underneath. Doing this globalizes your resume and draws attention in a positive way that you've had experiences all over the world.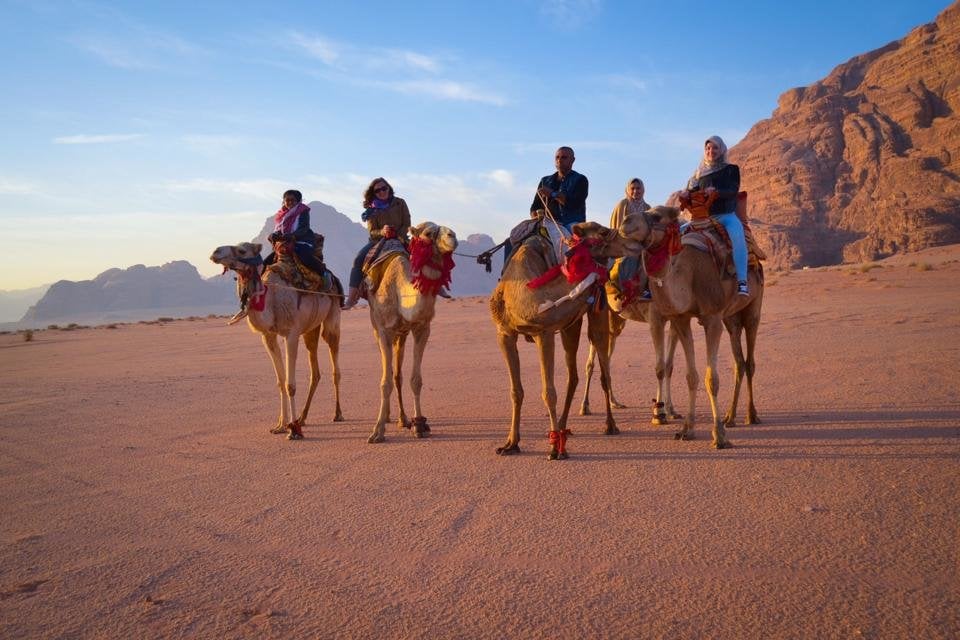 Putting Your Gap Year Travels on Your Resume
Here's an example of how simple backpacking can be made to look relatively professional on a resume. This type of gap year experience can be put in a separate section titled "other experience" or "international experience" towards the bottom of your resume, under education and work experience. To an employer, it's basically an indicator of maturity, independence, and exposure to the world -- the also very important (and often forgotten) part of your resume that speaks to your character.
In addition to the high-level overview, you can also include some activities that were the highlights of your trip that are likely to resonate on a personal level with someone reading your resume ("Oh wow, I do ashtanga yoga too" or "That's really impressive that she trekked alone in Nepal for two weeks!").
These things won't get you the job, but if you have similar qualifications to another candidate and the HR manager sees you're adventurous, independent, and extensively well-traveled (or maybe even traveled to a country where her family is from), then you're more likely to get the interview. Yes, basically you get points for being interesting.
Long-term International Travel -- South America and Asia, May to December 2017
Traveled independently though 10 different countries over 8 months including Argentina, Brazil, India, Nepal, Laos, and Indonesia
Used Spanish and Portuguese language skills in a real-world setting
Exercised extensive problem-solving and cross-cultural communication skills
Trekked solo for 15 days in the Nepalese Himalaya
Participated in a 2-month ashtanga yoga course in India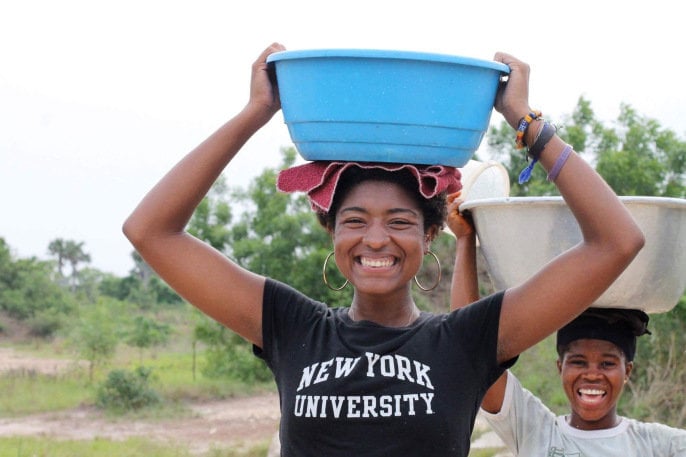 Putting Your Gap Year Volunteering Experience on Your Resume
Volunteer work done abroad can absolutely go under work experience on your resume, regardless of whether you were paid or not. Make sure to use powerful action verbs to describe both your responsibilities and achievements. What were you doing every day and what was the long-term result?
Another trick is instead of writing simply "volunteer" as your title, is to create a title for yourself that summarizes what you did. Instead of volunteer, you could be a program coordinator, project manager, head of fundraising, development officer, etc.
In the headline below, this person could put her title as "volunteer" or use something fancier like "community health officer." If you feel strange about doing this, just ask the supervisor you worked with if it's okay to use that term on your resume and he or she will probably say yes.
Community Health Officer, South African Community Medical Center -- Johannesburg, South Africa, January to March 2016
Helped raise over $2,000 to upgrade the clinic's waiting area by involving the surrounding community
Performed more than 30 check-ups and background tests per day
Created a new computerized filing and organizational system, transferring over 3,000 files from paper to digital storage to increase the clinic's productivity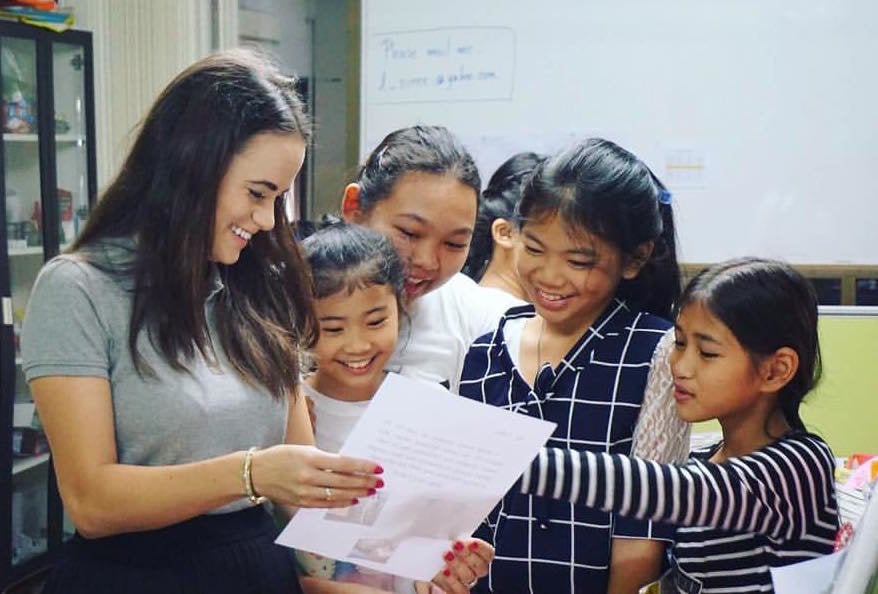 Putting Your Experience Teaching English During Your Gap Year on Your Resume
Teaching positions can also be placed under work experience and follow the same guidelines as above. You can put "teacher" on your resume, or you can add a few words to the title that speak to the program management these roles also usually require.
For teaching roles, remember your quantification. How many children did you teach? Did you exercise leadership or entrepreneurial skills within the school itself? Did you design curriculum or advocate for certain issues inside and outside the classroom? All of these are valuable skills and experiences!
English Teacher and Program Coordinator, Bangkok High School -- Bangkok, Thailand, January to December 2016
Created curriculum for all students in grade 8 and 9 English program, as well as kindergarten and preschool units
Taught grammar, vocabulary, computer, and conversational skills to 180+ students per day
Founded the after-school sports program for students ages 4-7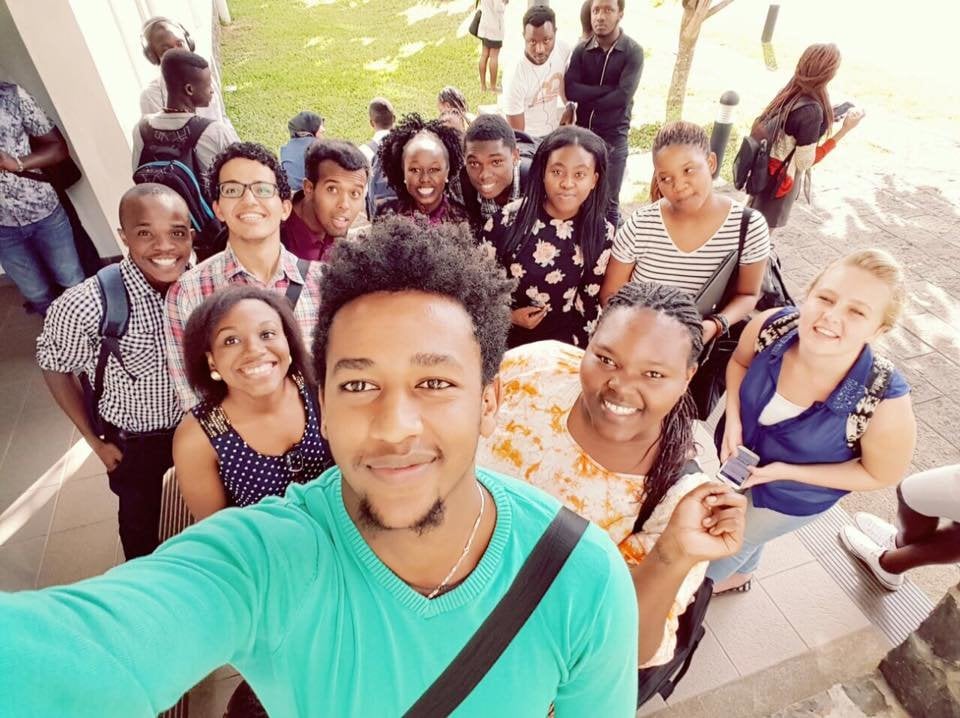 Putting the Languages You Acquired During Your Gap Year on Your Resume
Having foreign language skills is tremendously useful. A language learning experience can go under your "education" header or "other experience." Here's an example.
Intensive Portuguese Language Study -- Sao Paulo, Brazil, November 2016 to February 2017
Clocked 400+ hours of intensive Portuguese study including 50 hours of 1:1 coaching
Raised fluency level from beginner to proficient in 4 months
Confident in carrying conversation and writing professionally with native speakers
Acquired additional education on Brazilian customs and culture
In addition to including your language study under education, you can also call out your language skills in the skills section of your resume. If you have experience with more than one language, then create a separate section called "Language Skills" at the bottom and detail each language you speak and your proficiency like this:
Foreign Language Skills: English (native), Spanish (proficient), Portuguese (intermediate)
If you only speak one foreign language or prefer the format below, then include it in a "skills" section where you create a bullet-point list of all your skills, an especially useful approach if you're a recent grad without much going on under "work experience". That could look something like this:
Skills Overview
Finance and accounting
Project management
Social media and SEO
Proficient in Spanish
Traveled to 14 countries
It's All About Your Tone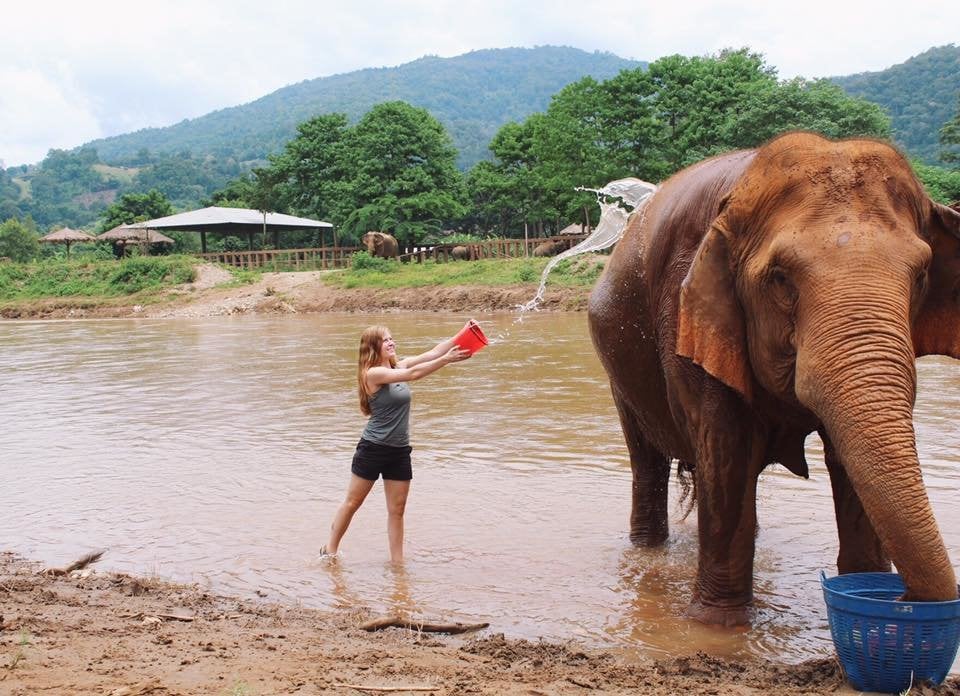 No matter what you did on your gap year, it all comes down to how you view your experiences. Same goes for how you present your experiences on your resume post-gap year.
Do you genuinely believe in what you did? If you take your skills and experience seriously, then you'll write and speak about your gap year with conviction. If you see it as personally and professionally transformative, then your future employer will too.
This article was originally published in November 2013, and was updated in March 2018.