10 Must Try Foods and Drinks When Studying in Germany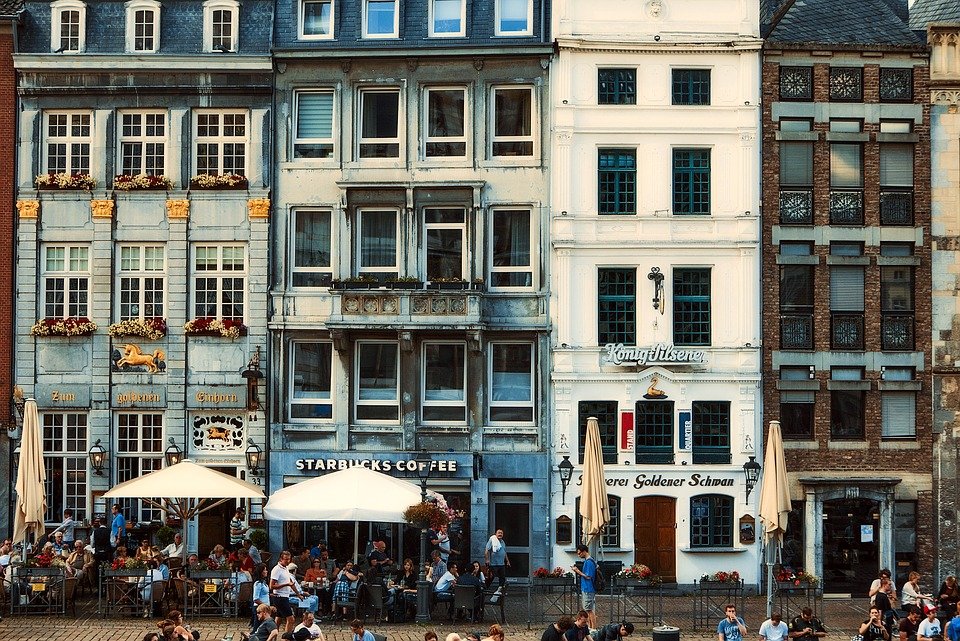 As a student living in another country it is important to not just study the topics and issues being taught in school, but also to study the culture that is constantly surrounding you. In my experiences living and studying abroad in Germany, those that got the most of their time were those students who used their time outside the classroom to learn more about Germany as well.
In order to understand a location and really feel immersed in the culture, it's crucial to get outside of the classroom. Immerse yourself in the language, make friends with locals, and, for goodness sake, try the food! To get you started with your own study abroad experience, here's our list of 10 must-try German foods and drinks.
Glühwein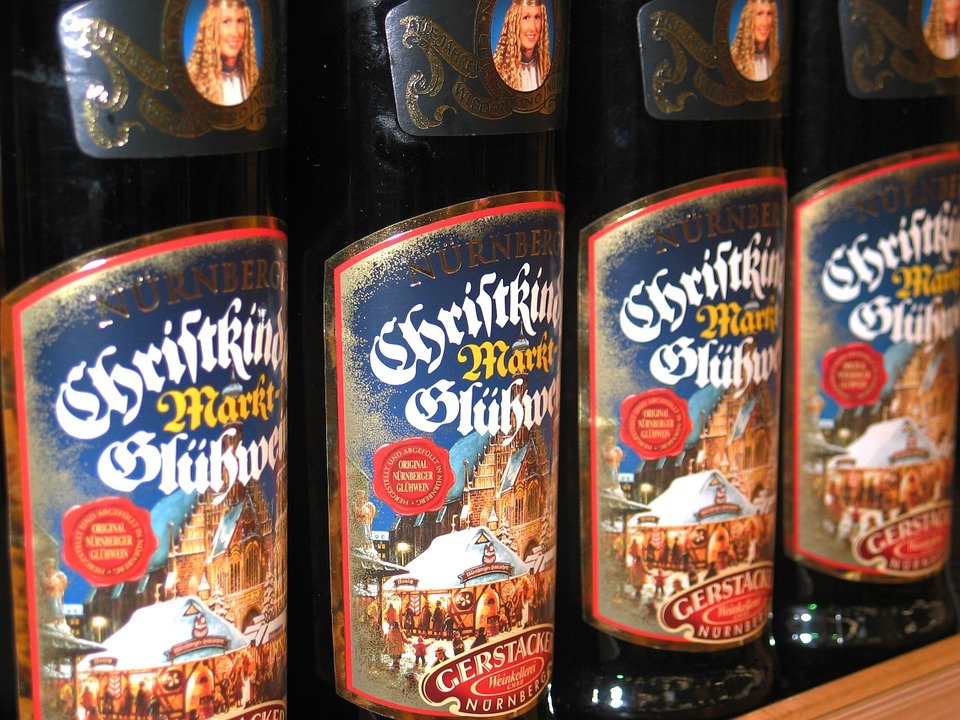 Red and white wines are produced in some areas of Germany, particularly around Lake Konstanz. Glühwein is made of red wine, spices, cinnamon, orange peels and sometimes lemon. The mixture is heated up and typically served in mugs.
This special drink especially popular during the Christmas holidays and can easily be found at Christmas markets throughout Germany.
German Sweets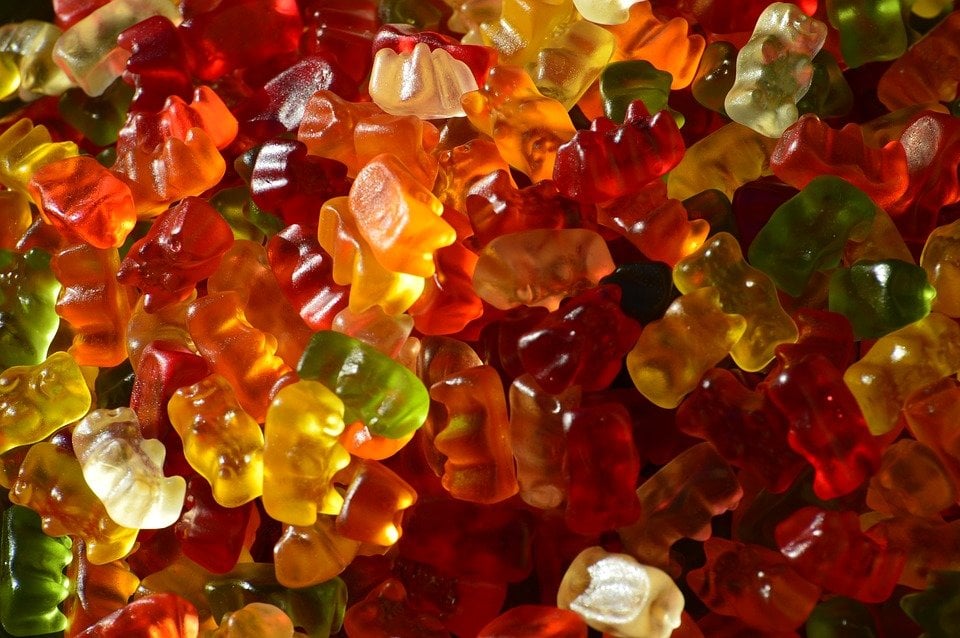 When I first arrived in Germany and ventured into the grocery store I was so excited to find many chocolate brands that were at home quite expensive or only sold in more gourmet style shops. Brands like Ritter Sport, Kinder and many others adorned the shelves.
Ritter Sport comes in so many flavors and sizes and during holidays there tend to be special flavors offered for a limited time. I find the packaging fun as they use many colors and especially the ones which seem to be a popular gift item, which consist of a collection of the chocolates in various flavors and smaller in size. Apart from chocolates, it is common to find tons of HARIBO sweets and not just the more common HARIBO gummy bears.
The Doner Kebab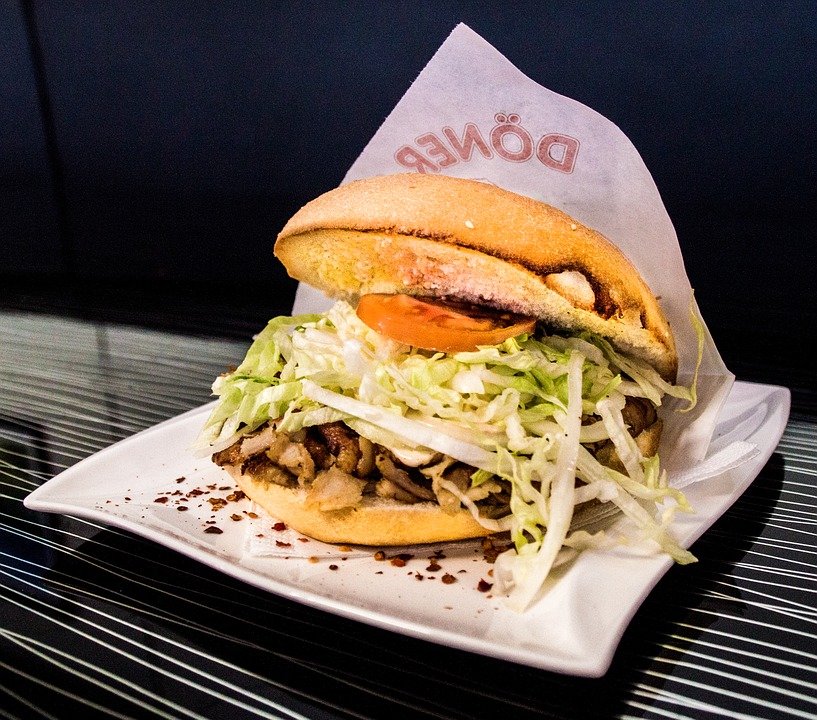 This tasty street food item which can be found EVERYWHERE in Germany was in fact introduced by a Turkish living in Germany. Today there are kebab shops all over the country, which offer much more than just this tasty treat.
The kebab itself is made of a special type of bread that is filled with thin slices of meat, that is normally beef but also chicken is available, lettuce, tomatoes, onions and a yogurt-based sauce.
From my experience, kebabs are the main fast food option in Germany and the kebab shops are often open quite late. At first I thought they were more of a late night, after bar food of choice, but soon realized they are a lunch food, dinner option and even can be a Sunday family favorite.
SPEZI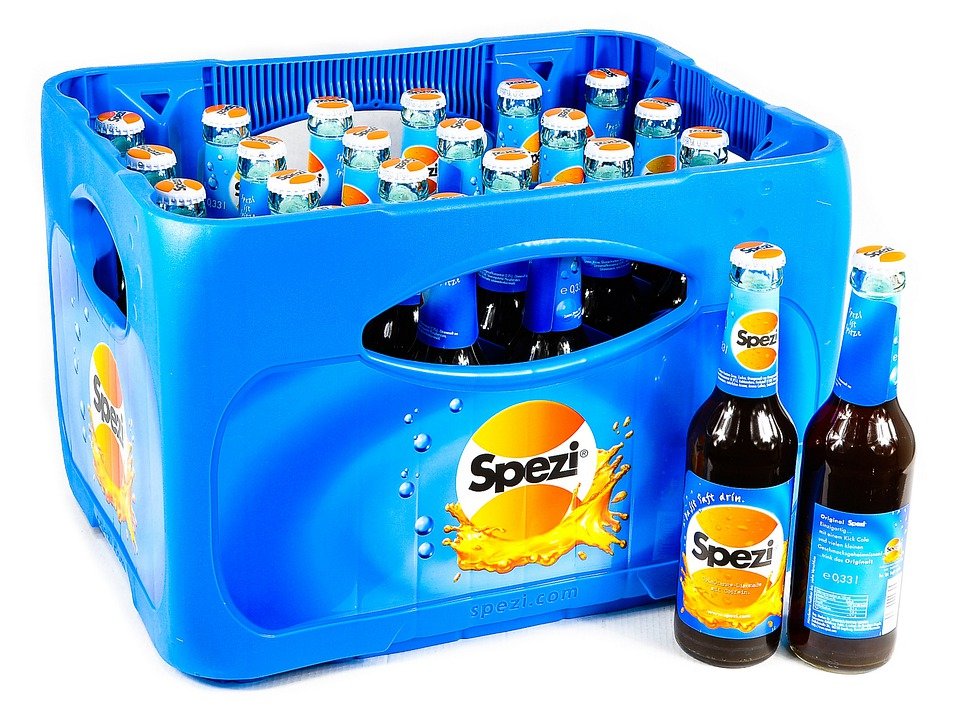 The mix of cola and orange soda can be found in many areas of Germany under different brands.
The original was founded in Augsburg, Germany but now there are many other brands making similar types of mixtures. It is a great drink to quench your thirst on a sunny day and is definitely worth a try!
Black Forest Cake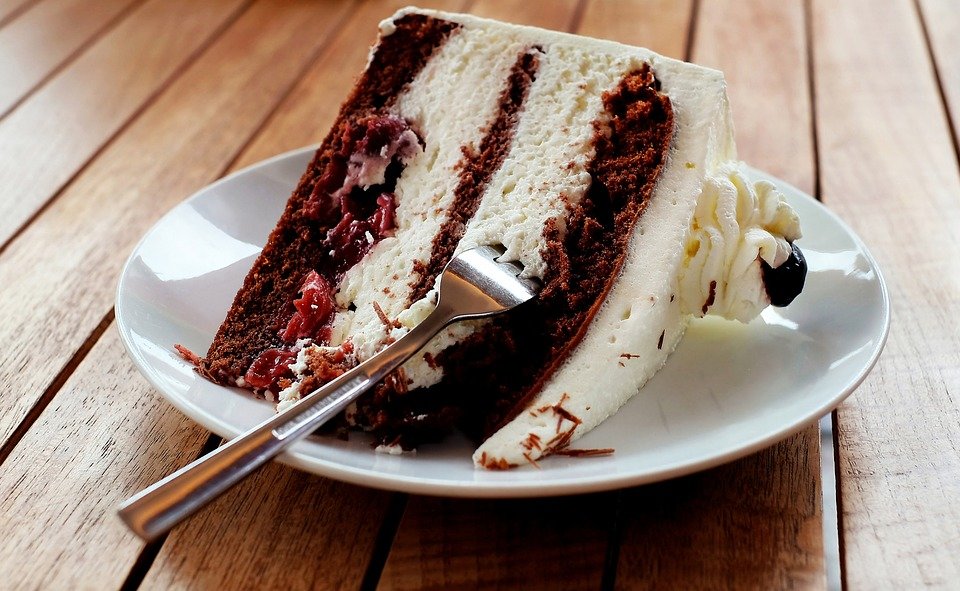 Cream, cherries, cherry schnapps, chocolate, flour and sugar all in one delicious and unique cake.
The Black Forest cake is known all over the world and in fact has its name not because of the Black Forest region and mountain range, but rather because of the special Schwarzwälder Kirschwasser. This specialty liquor is an essential ingredient and there is a German statutory interpretation that states that the cake can only be marketed as the Black Forest Cake if this ingredient exists in the cake.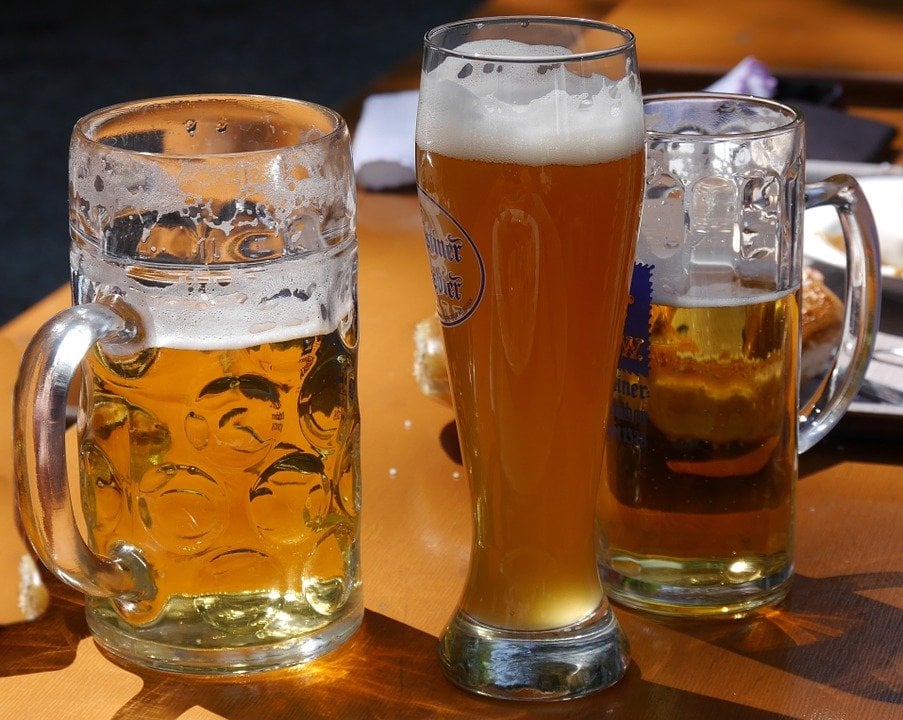 There is an actual purity law in Germany that essentially states that only the basic normal ingredients are allowed in producing beer. Germans are very proud of their beer and in Southern Germany, almost every village has its own local brewery.
German beer is especially famous because of the Oktoberfest, which is based in Munich. During this festival, which celebrates the Bavarian culture, one can see the importance of beer, brass music and traditional foods. In Germany, the youth can start drinking beer at 16 years of age. As with the same for all bottles and cans, if you buy your beer at a grocery store, once you are finished you can take it back for a deposit refund.
Don't forget to say Zum Wohl! when you try this German specialty!
Currywurst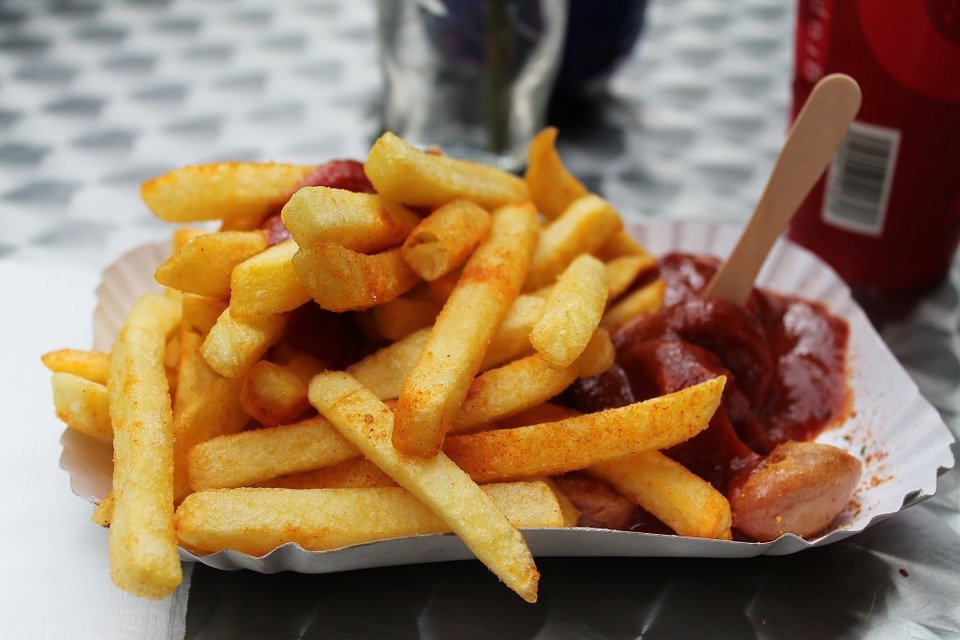 For generations, citizens of Hamburg, Berlin and Ruhrgebiet in Western Germany, have been debating over which town is producing the best currywurst in the world.
The one factor that stays the same in all of the dishes is the sausage itself. The debate is over which sauce that is covering the sausage, is the best. For example, you can have a sausage covered with ketchup and curry powder in some places or you can find one covered in a special tomato curry sauce (mainly homemade) in another place.
The debate will most likely continue. Normally you get a roll with your currywurst or a side of fries. This dish is a typical working class favorite.
The Real German Bretzel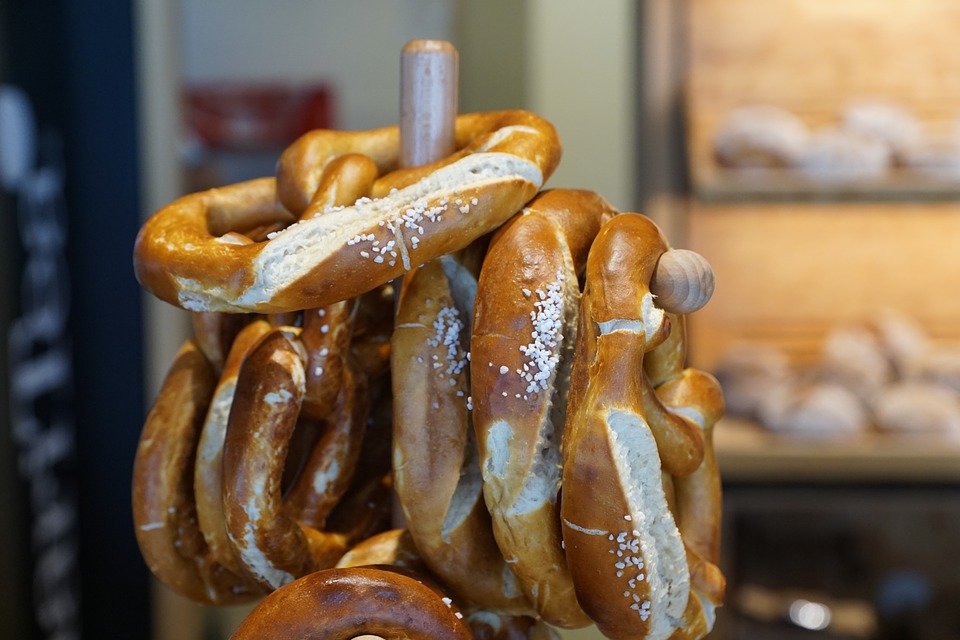 It is not hard to spot a bakery while living or traveling in Germany. Every bakery from North to South has to offer pretzels.It's so widely loved that you can see them being eaten by everyone in Germany.
Before baking the dough is covered with a special pretzel solution, which contributes to its color and unique taste. Traditionally, Bavarians eat them with white sausage for breakfast and sometimes washed down with a white beer. In their most basic form, you can find them cut and spread with butter, but they take on a variety of forms throughout Germany. Some chefs at high-class restaurants have even made a special soup out of them. Best yet, you can buy pretzels for quite cheap (a bonus for your student budget!).
The Wurstsalat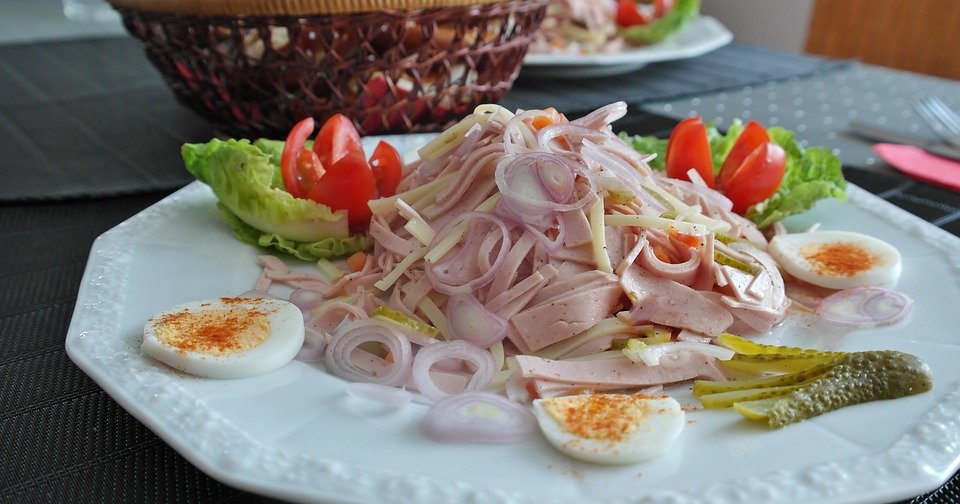 Germans love their sausage and so they even made a 'salad' out of it. The most famous of these types of sausage and meat salads is the traditional Wurstsalat.
Personally, I was a bit turned off by the looks of this salad, but upon recently trying, I was surprised by the great taste. Normally there is a vinegar dressing covering the sausage pieces while onions and cheese slices are also often added.
There is a special Black Forest special version with blood sausage. It is often eaten with bread and sometimes baked potatoes are served on the side.
Wiener Schnitzel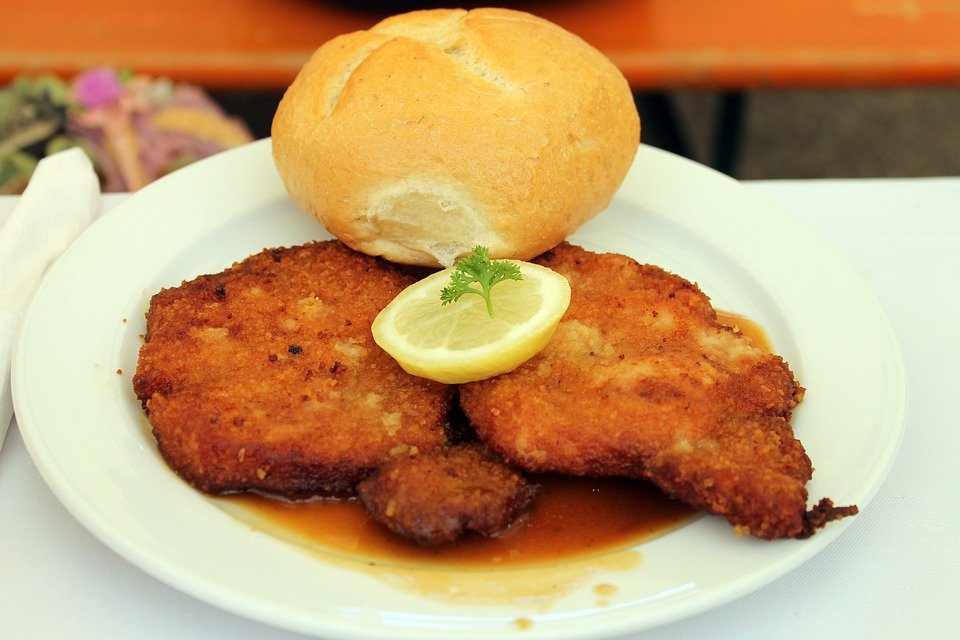 And of course, what would this list be without the Wiener Schnitzel?
You can find it at almost all restaurants -- from classier, more expensive places to small takeaway restaurants, and everywhere in between.
But what is it exactly? Essentially, it's meat flattened and then covered with flour, beaten eggs and breadcrumbs and fried in a pan.
In the past, the schnitzel was almost always made from veal but now can be made from all types of meat, including pork and turkey. Normally it is served with fries and a wedge of lemon to add more flavors although traditionally it was served with potato and cucumber salad.
Enjoy!
Like in any place, new dishes are always being introduced and older ones being changed. And while we think every study abroad student in Germany (except, perhaps the vegetarians...) should hit the streets and every one of these ten foods and drinks -- don't forget to branch out, explore, and discover some new German favorites of your own. It is all part of the experience!
Read Next: How to Study Abroad in Germany in English -- so you can order all these delicious foods!