Study Abroad
19 Must-Try German Foods & Drinks while Studying Abroad
When you learn about a new culture, don't forget about the food! Here are 19 foods and drinks to try while studying abroad in Germany.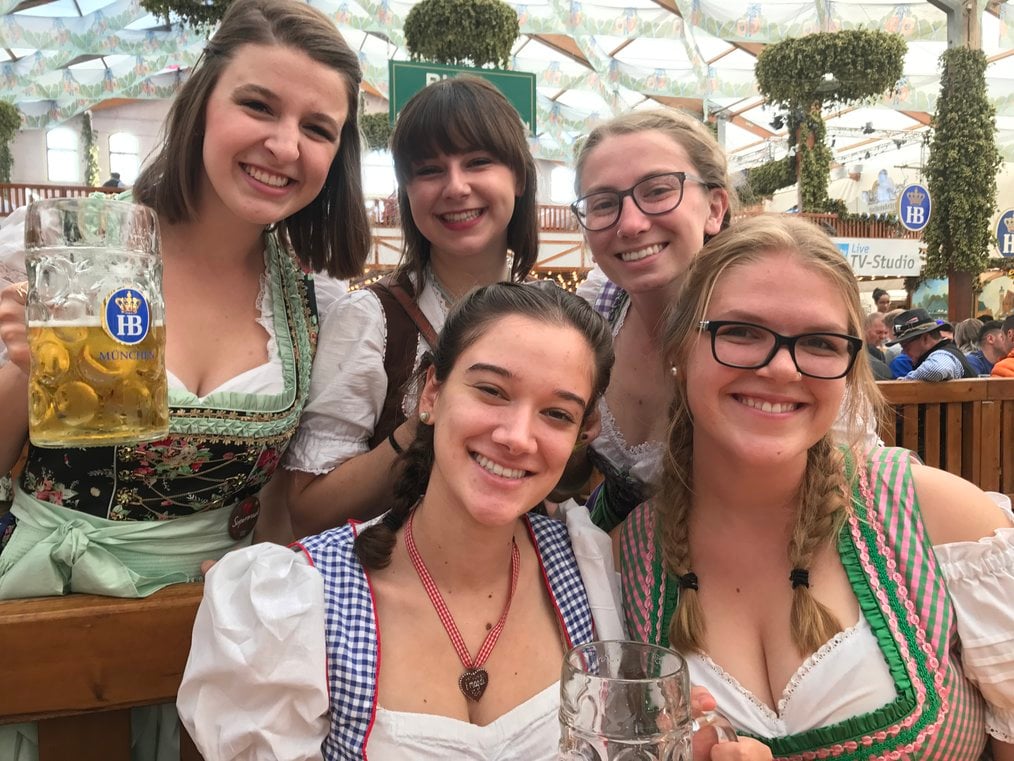 When I think of my study abroad time in Germany, my essays on German philosophers don't come to mind. Instead, the salty pretzels, nostril-shivering mustard, and sharp cheese of a good German Vorspeise rise up in my memory, nearly as full of flavor as when I was in Germany. During your study abroad in Germany, enjoying a currywurst can be just as essential to your cultural education as studying your German verb tenses or learning German history.
Entering the vast world of German food? Fear not, gentle traveler, for I've prepared a culinary studying guide for you. Here are 16 quintessential German food and drinks you won't be able to skip during your study abroad in Germany.
1. Currywurst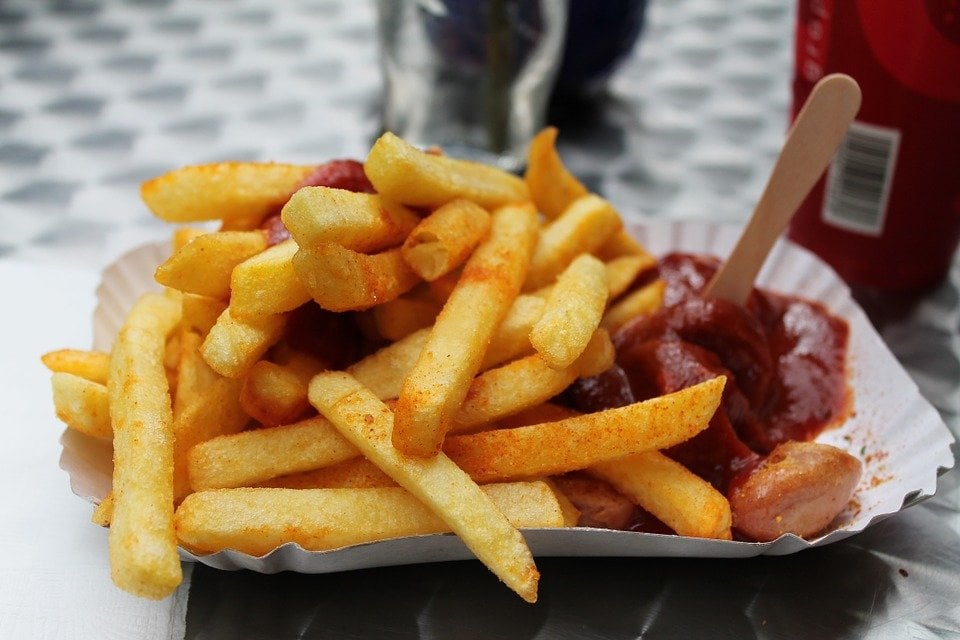 Can you even call yourself a student if you haven't bought a street corner currywurst? Normally, they're served hot -- and smothered in ketchup and curry powder. This spicy and filling dish with fries is a favorite of students in Berlin, Hamburg, and many other German university towns.
Don't forget to try the saying, 'du armes Würstchen!' Literally: 'you poor little sausage'. Try it out of one of your exchange student roommates when they're feeling sick and in need of some pity. Then, follow up by bringing them a currywurst. You never know when you might need them to do the same for you.
2. Döner Kebab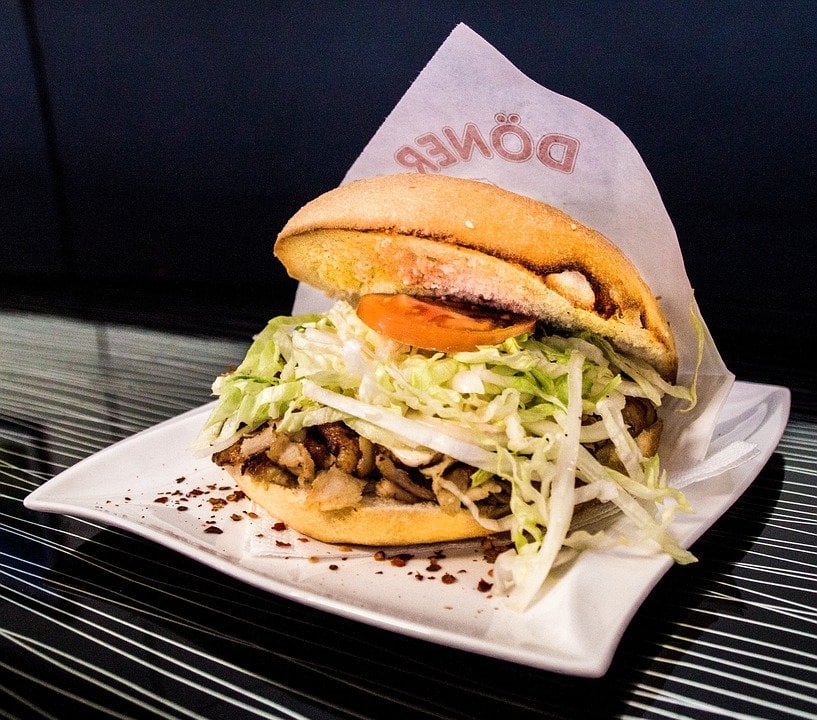 To be honest, the Döner kebab deserves its own novel. But, a brief paragraph here will have to suffice. This food inspired by Turkish culture is so popular in Germany, that there are actually more kebabs stands in Berlin than there are in Istanbul.
The kebab is comprised of meat sliced off a vertical spit, wrapped in pita, and covered in lettuce, tomatoes, onions, and a garlicky yogurt sauce. Other than currywurst, this is my late night food of choice. But really—there is no bad time for kebab.
3. Real German Pretzels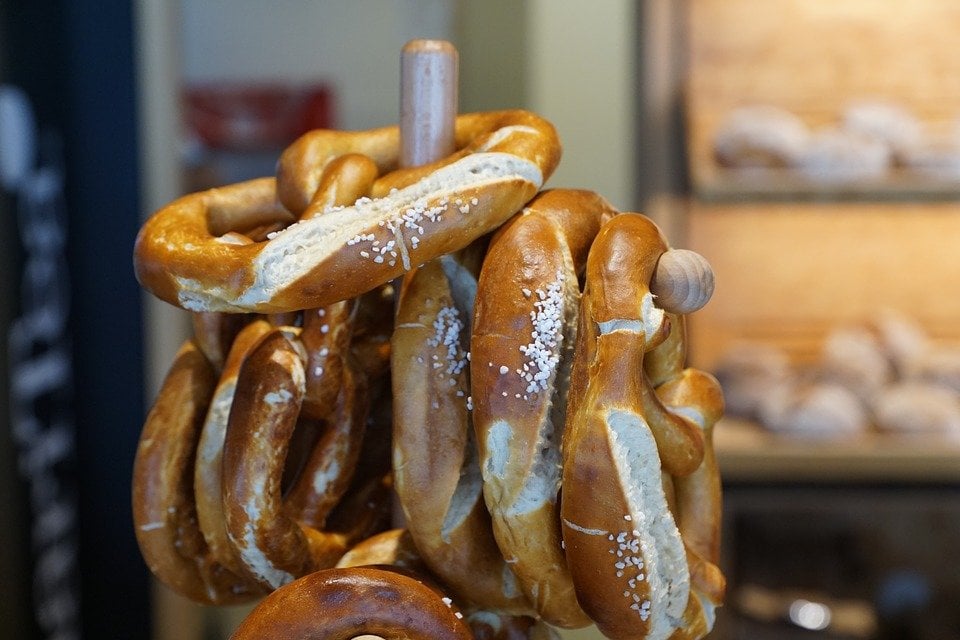 These salty knots lovingly tossed by German bakers are one of Germany's most famous exports. These "bretzels," as the Germans call them, are widely beloved and just happen to go great with beer. They can be found throughout the country, and it's worth trying them wherever you see them, as everyone does them a bit differently. You'll find them with spicy mustard to dip, with white sausage in Bavaria, or sliced and served with butter.
The best part? These beloved bretzels, döner kebab, and currywurst are all student budget friendly, usually only costing a few Euros.
4. German Candy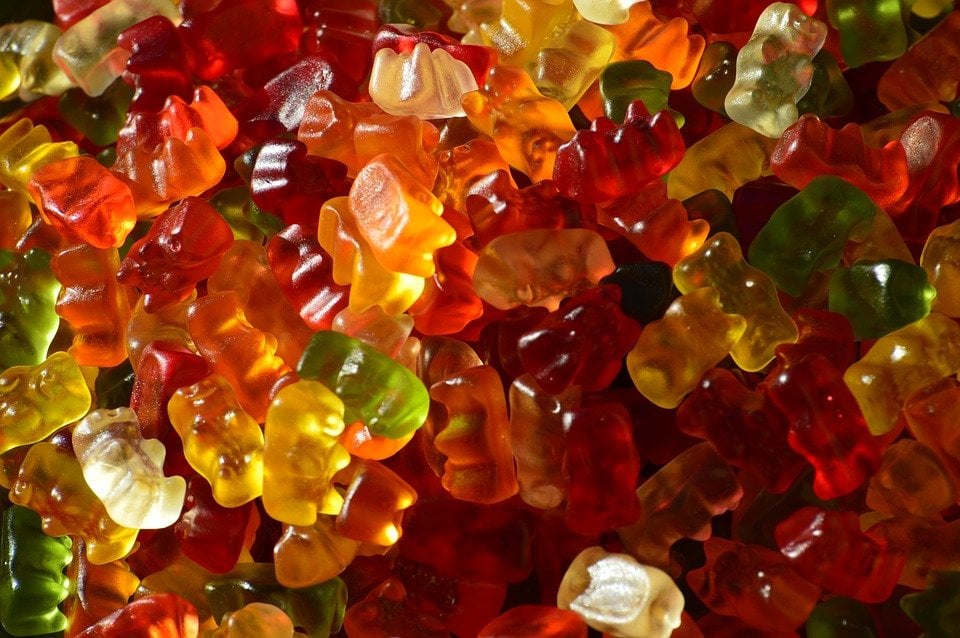 The Germans are nothing if not fond of their sweets. Have you ever tried the famous Haribo gummy bears? Sold in gold packages and coming in all colors of the rainbow -- I can't count the number of times my classmates offered me these yummy gummy snacks.
If you're in Germany for New Year's Eve, you may even get to participate in the 'Gummy Bear Oracle' Das Gummibärenchen-Orakel. You pick five bears at random from a pack, and the order of their colors gives a reading of your future. Kind of like edible and adorable tarot cards.
Germans also love their chocolate bars. Ritter Sport is one of the most popular. Packaged in so many flavors and colors, and much more affordable than in North America! They're also a popular gift.
Of course, you'll probably want to try Kinder chocolate here. You may have had it in America, maybe tasted a recently un-banned Kinder Surprise egg, but in Europe? The chocolate they're made with is much better quality. Milka is also a popular European milk chocolate brand. If you love chocolate… you've come to the right country.
5. German Ginger Christmas Cookies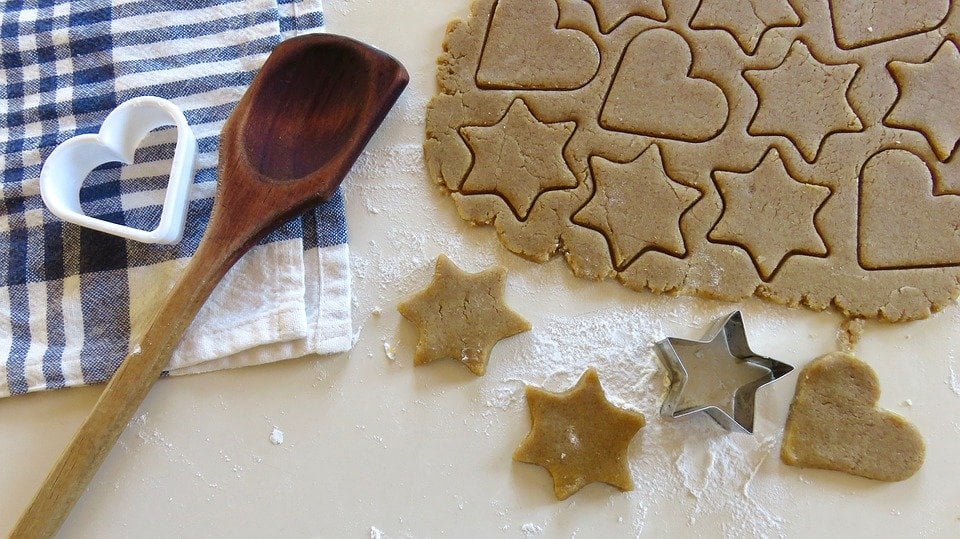 Lebkuchen and Zimtsterne are popular Christmas cookies you'll see during the lead up to the holidays in Germany. Both are made with delicious ginger, but with the Zimtsterne (literally, 'cinnamon stars') pack a little more heat in the spice department.
Lebkuchen often have sayings like 'I love you' written on them in colorful icing. I could always see them hanging in the windows of bakeries around Christmas time. The Zimtsterne are usually smaller and covered in white icing.
6. Black Forest Cake
These legendary German Black Forest Cake is made of cream, cherries, chocolate, flour, lots of sugar, and cherry schnapps. The Germans love a little liquor in their cakes -- don't we all?
The Black Forest cake is known all over the world. In fact, it's a beloved specialty in my family. My Opa from Holland absolutely loves it. And you can bet we rarely go a birthday or special event without it. Although, technically Black Forest cakes made abroad aren't authentic, because they need a special Schwarzwälder Kirschwasser -- Black Forest cherry brandy -- to be considered a true Black Forest cake in Germany.
7. Rumkuchen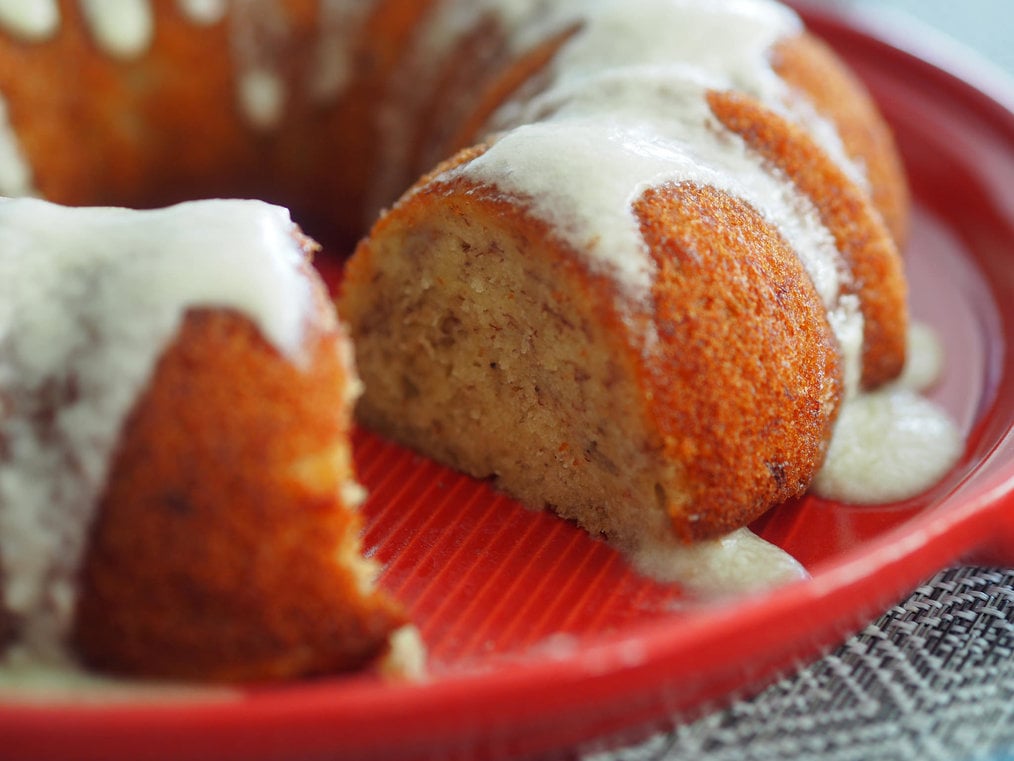 These cold-weather rum cakes come out once the weather gets chilly. A great post-meal treat that will leave your cheeks flushed and tummy full. My host mother once made a humble, small rum cake that fit in your fist, but that I swear to God weighed ten pounds. It was so thoroughly soaked in rum. These cakes are dense and often served with cherries. Are you sensing a theme? Cherries in German pastries are king.
8. German Beer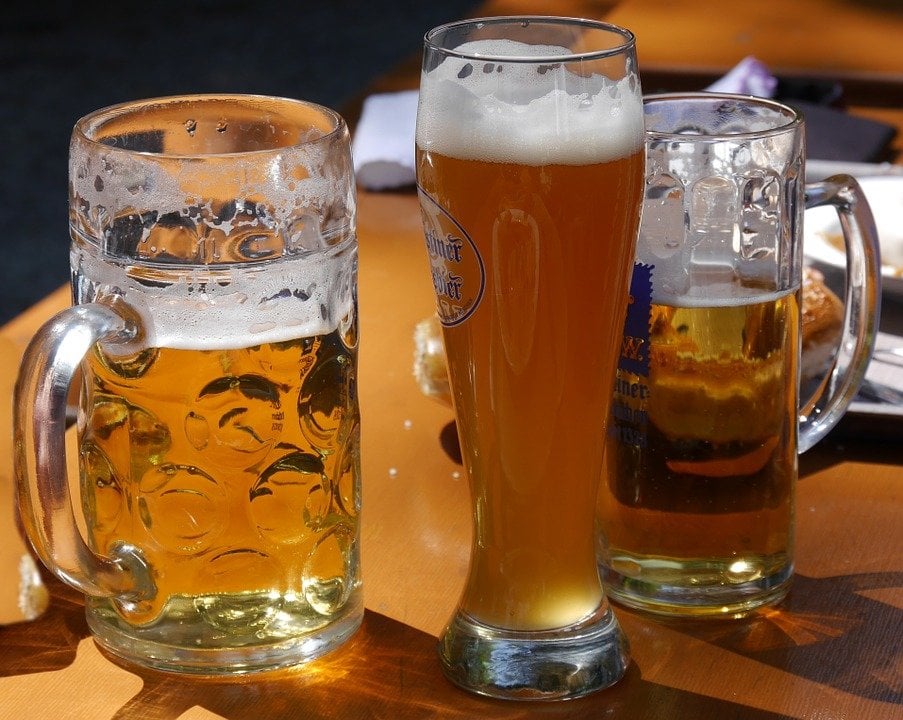 There's a reason German beer has such a reputation. The Reinheitsgebot (literally 'purity order') is a German law adopted in Bavaria back in 1516 that limits just what a person can put in a drink and still call it beer. This keeps German beer ingredients simple and high quality - generally speaking.
Oktoberfest isn't the only time of year their beer pride is on display. In Germany, the legal age for drinking beer is 16 years old, and most Germans have at least some beer expertise that you may have to catch up on. Here's a quick guide to some common German beer types to get you caught up.
Hefeweizen
The Hefeweizen is a cloudy, Bavarian-style wheat beer. It's got a light, yeasty, sweetness. Kind of like pineapple, bananas, or bubblegum. It's super refreshing, especially in summer. If studying in Munich, you should make a quick journey north to Weihenstephan, the oldest brewery in the world. They've been brewing since 1040. Maybe work it in as part of a history or culture class.
Kölsch
Near and dear to the hearts of the people of Cologne is Kölsch. During the summer you'll see patrons at numerous breweries and cafes all over town, drinking round after round of the stuff.
This refreshing, hoppy, easy-drinking beer is served in small, 200ml glasses. Watch out - it can be easy to lose track of how many you've had. It also makes a great accompaniment to pretty much any meal. Order up some sausage for a classic pairing.
Pilsner
The famous German Pilsner -- 'pils' for short -- is a German pale ale traditionally made with Bavarian bottom-fermenting yeast, light malts, and flowery, spicy hops. Its name comes from the Bohemian city of Pilsen, where it was created in 1842.
But what if you don't want to drink beer? There are plenty of other unique German beverages to sample during your study abroad.
9. German Wines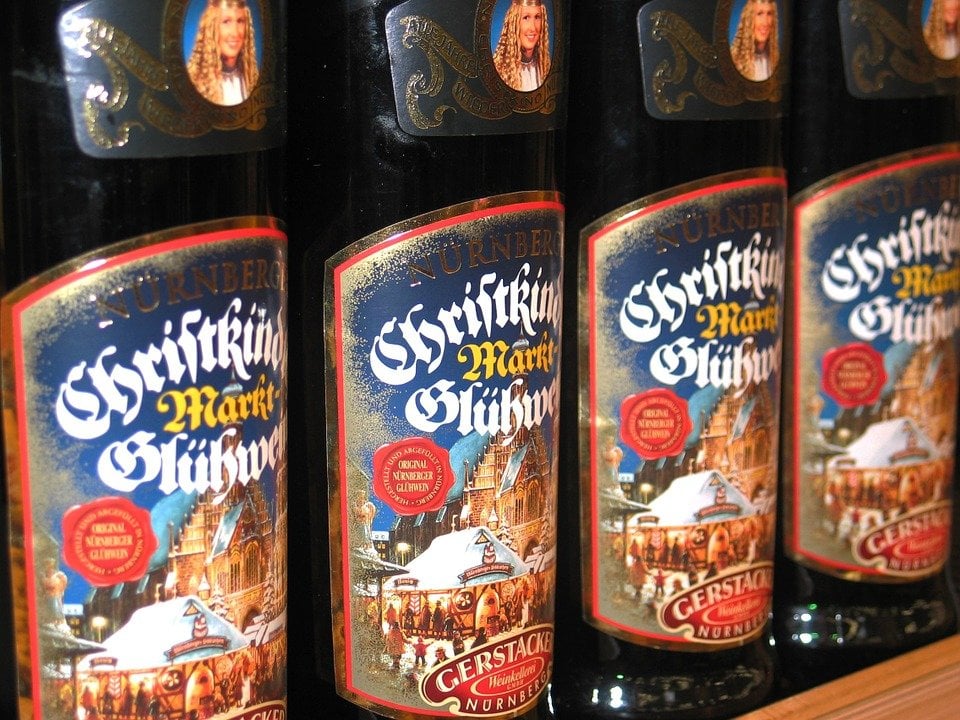 Whether it's a dry Riesling or a sweet Eiswein for dessert, wine is also popular in Germany. The most famous wine region in Germany is Franconia and along the rivers Rhine and Mosel. There are even famous German wine roads, where you can traipse from village to village, drinking wine. Not a bad way to spend your summer.
Speaking of summer, a schorle, or wine mixed with sparkling water, is a seasonal favorite when the weather gets warm. Or, if you want something stronger, you can try Sekt - Germany's answer to France's champagne.
During Christmas, Glühwein can be found all the Weihnachtsmarkt, Christmas markets throughout the country. Glühwein is made of red wine, spices, cinnamon, orange peels, and sometimes lemon. The heady mixture is heated up, like apple cider, and then served in mugs or styrofoam cups. It's a quintessential German tradition I hope you get to try. I have many fond memories holding a warm styrofoam cup of Glühwein and wandering around the Christmas markets with my classmates and host family, on dark evenings lit by the glow of stalls and Christmas lights strung overhead. Cool air on my cheeks, and a warm belly.
Glühwein is basically Christmas in a cup. You can even add a shot of that same cherry brandy from the Black Forest cake if you're feeling bold.
10. German Sodas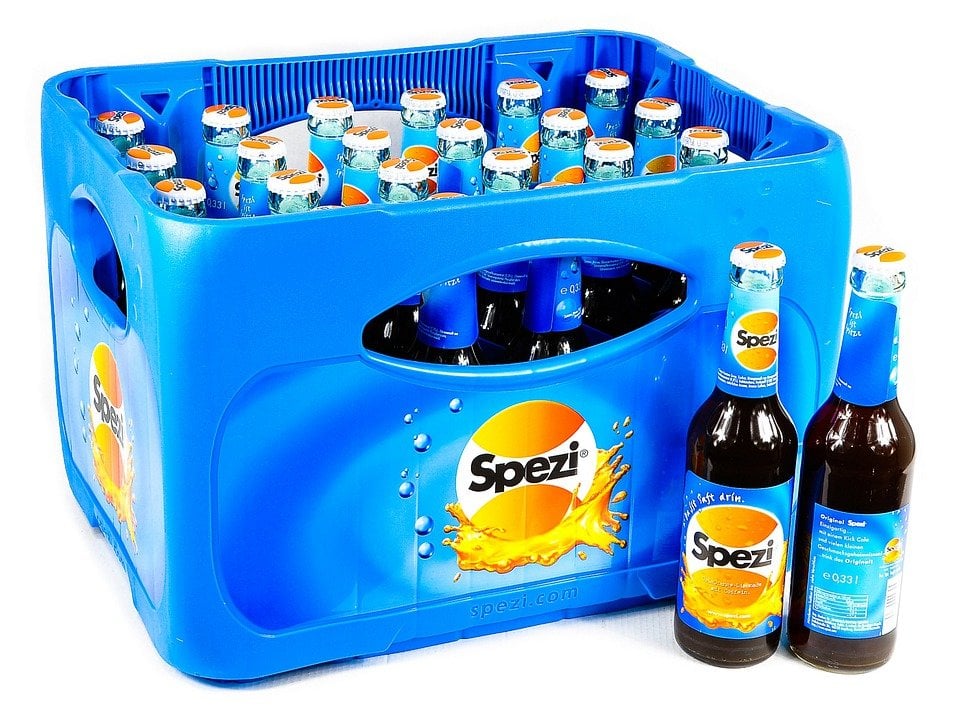 Despite it's South American-sounding name, Club Mate, a caffeinated, carbonated yerba mate drink, is 100% German-made. The fizzy energy drink is often used as a mixer for other beverages. You can pick one up in 'Spätis' -- the late-night stores that are basically akin to American bodegas, where you can pick up beer, eggs, milk, and everything else a body needs. Club Mate doesn't have the greatest taste. Their slogan, 'Man gewöhnt sich daran,' means 'You get used to it.'
Germany's Apfelschorle is their fancy version of apple juice, mixed with sparkling water. In fact, it was hard to find apple juice that wasn't sparkling in Germany. Why be still when you can sparkle? Try other schorles by mixing any fruit juice of your choice with sparkling water.
In summer, you might find yourself buying Spezi -- a mix of cola and orange soda found under a number of brand names throughout Germany.
11. German Meats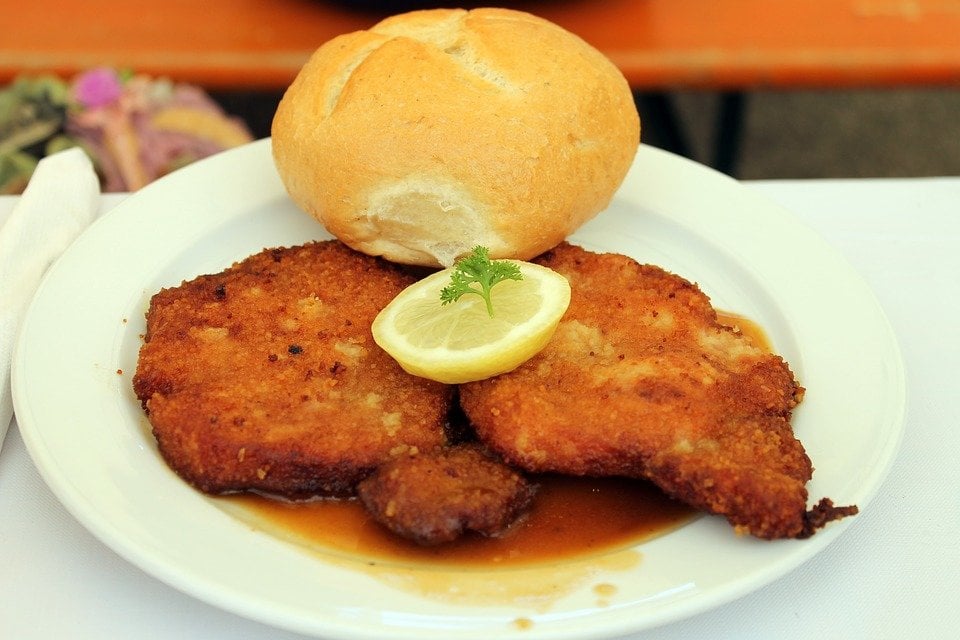 From light-cooked hams to old-world cured meats, in sausages, sliced, or even in salads -- German meats hold a special place in the culture, whether it's serving as the main dish, or as a side to your beer.
While a list of delectable German meats could easily fill a novel, here are a few to get you started on your victual voyage.
Bratwurst
Of course we're starting with the bratwurst! These beautiful German sausages are usually fried or grilled. What makes a bratwurst not just another sausage? The freshness.
Bratwurst are fresh, linked sausages made with pork or veal. If it's beef, it ain't bratwurst.
Typically the spices in the sausage include ginger, nutmeg, coriander, or caraway.
Leberkase
Leberkase is basically German bologna. Served up in pink slabs, sometimes marbled like a terrazzo floor, this spam-like meat goes great in sandwiches, with a bit of mustard.
Wiener Schnitzel
And of course, you knew I wouldn't finish this list without the legendary Wiener Schnitzel. The Schnitzel can be found in all forms - from $5 supermarket takeaway versions to fine-dining schnitzel-riffic service.
The mythical Schnitzel is meat that's been flattened, battered with flour, eggs, and breadcrumbs, and then gloriously fried. Like the bratwurst, Schnitzel used to be made exclusively from veal, but nowadays can be made from pretty much any meat. It's served up with fries and a wedge of lemon, or a potato and cucumber salad.
Ready to Try These While Studying in Germany?
From the traditional Schnitzel and beer to the immigrant-inspired doner Kebab and South American-nodding Club Mate drink -- Germany is a place with a dynamic and diverse food landscape. And in this ever-changing country, new food traditions are always being created, and old dishes being innovated upon.
Every student studying abroad in Germany should explore what's available in their city, and beyond. There's all I listed here, and much, much, more. There's only one more thing left to say as I leave you on your German food sojourn... Guten appetit!
This post was originally published in March 2014, and was updated in November 2018.
Funding Opportunities to Study in Germany Through DAAD
The German Academic Exchange Service, known by its acronym DAAD in German, is an organization that offers various scholarships and research grants to study in Germany for all academic levels and fields. If you've ever considered studying in Germany, check out the informational page DAAD and Go Overseas have created together to provide comprehensive overview on studying in Germany.