Study Abroad
How to Pack Light for Your Study Abroad Experience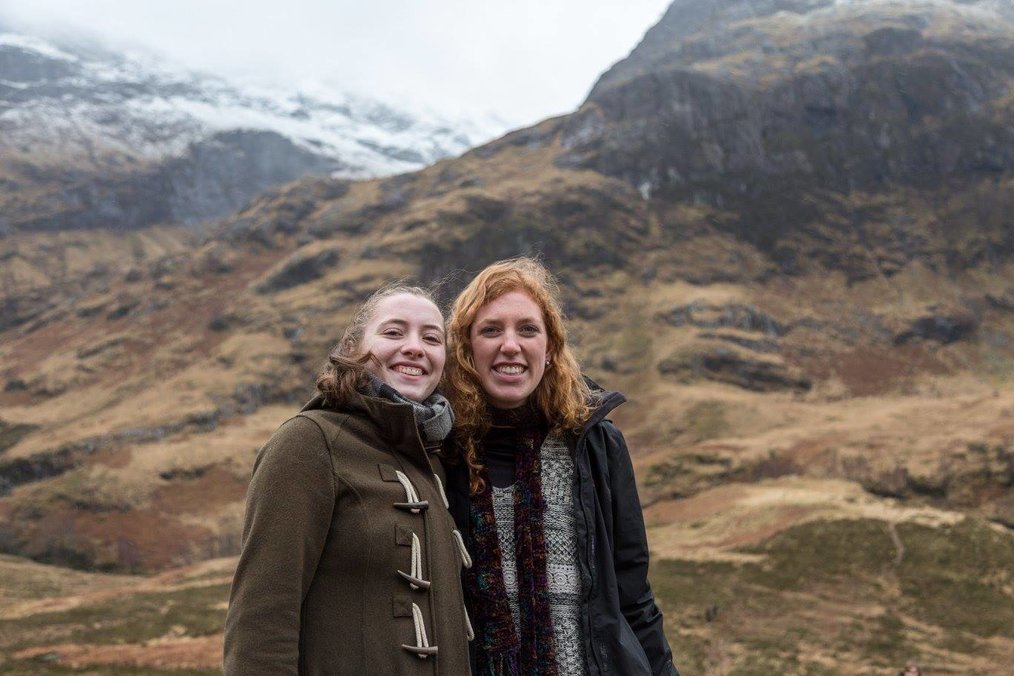 If you've never stayed away from home for more than two weeks, you might not know how to even begin packing to study abroad for an entire semester. Should you pack half of your wardrobe? What about your favorite jumper? How many pairs of jeans will you need?
You don't want to be paying airlines excess baggage fees on a student budget, so you've got to be smart about what you'll bring, especially if shopping in your host city is expensive. You also don't want to be the person on the street who looks ridiculous trying to lug around a massive suitcase bursting at the seams on the cobblestone streets of Europe. Here are tips on how to pack light for a semester of studying abroad.
Tip #1: Pack for the Weather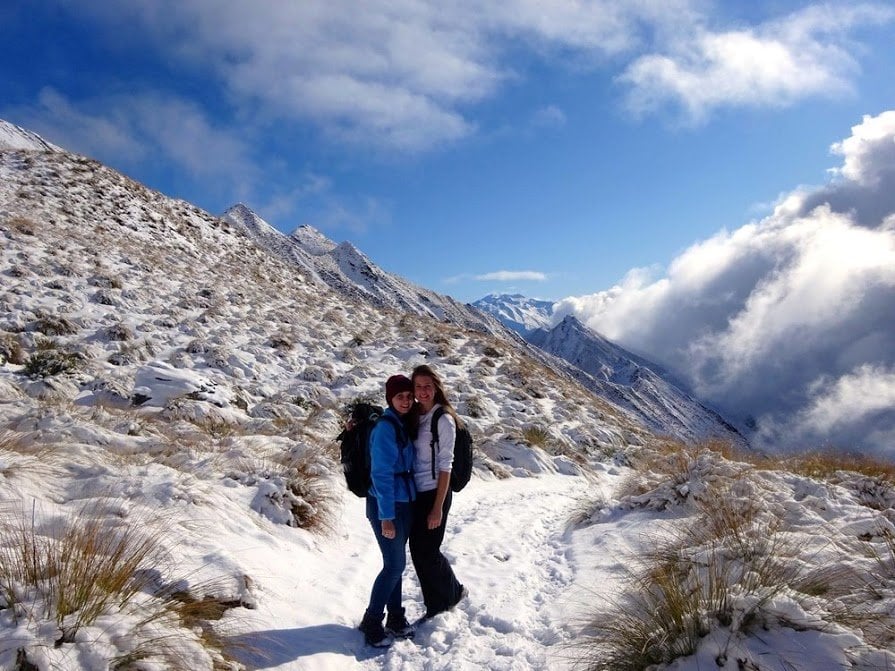 When preparing your packing list for your study abroad program, consider the weather in the destination for the duration of your semester abroad. It's wise to check the day and night time temperatures and weather forecasts online for the first and last few weeks of your stay to get an idea of what to pack. The internet has some really handy resources to find this information, even over the past several years.
If you're traveling to Asia or the Middle East during summer, you most definitely do not need your down jacket or warm sweaters, a light cardigan should suffice in case you need to cover up.
In Asian countries like India, Bangladesh, and Thailand, you would need to be prepared for mild to heavy monsoons by bringing a raincoat and suitable footwear. Summer in Middle Eastern cities like Dubai, Abu Dhabi, and Oman can be very humid, so you'd need to pack light, breathable fabrics such as linen that do not cling to the skin.
On the other hand, summer in some cities such as Copenhagen and Reykjavik can be as cold as winter in other parts of the world! So if you're studying abroad in one of these cities, you'd still need to bring warm sweaters, jackets, and a scarf.
You also need to consider if you plan to travel around the country or to neighboring countries from your study abroad destination to make the most of long weekends and public holidays. Many students take advantage of cheap flights or easy train and road connections to explore the region. Accordingly, you could pack something a little warmer or cooler for these trips.
For example, if you plan to study abroad in Dubai, you might find a cheap flight to Tbilisi, Georgia or Istanbul, Turkey and can spend a few days or a week exploring these countries. While in winter, you might not need a jacket in Dubai, you'll want to bring one for these trips.
Tip #2: Pack Culturally Appropriate Clothing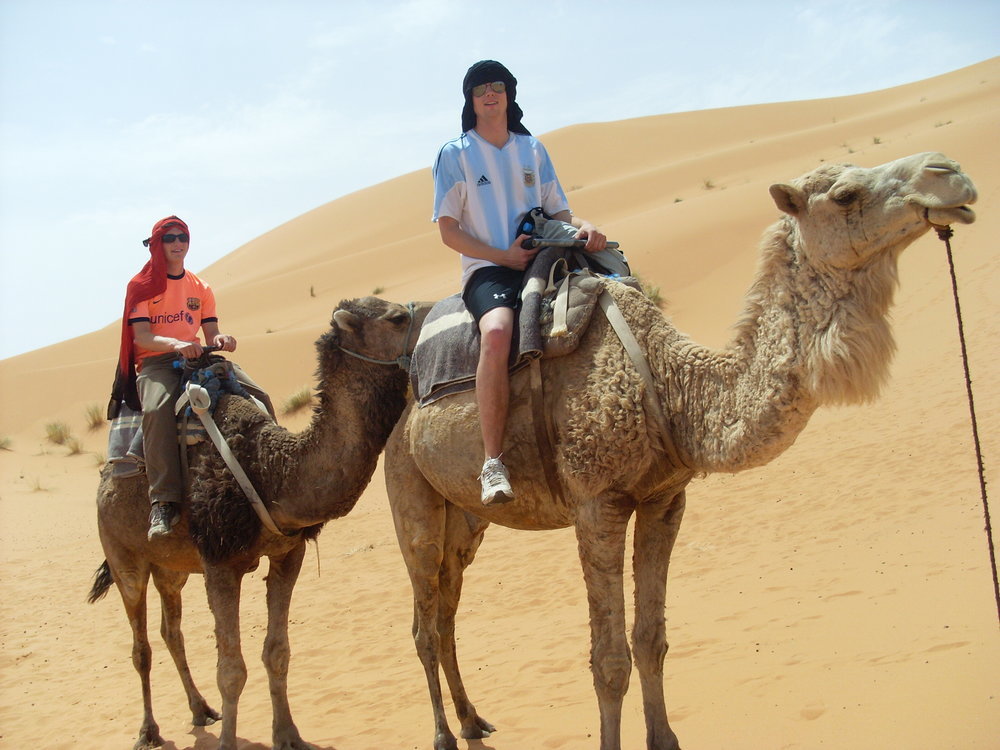 Before you decide to throw your favorite tank top or ripped jeans into your backpack or suitcase, do some research about what is and is not culturally appropriate to wear in the city that is going to be your home for your study abroad semester.
If you're traveling to study abroad in the Middle East, you might want to pack modest clothing that covers your arms and knees and isn't offensive to the local culture. Find out how locals and expats dress and bring clothes that help you to blend in rather than stand out. While dressing rules are more relaxed in a cosmopolitan city like Dubai, you'd have to pay special attention to modesty in cities like Cairo.
Similarly, in Asia, remember that what might be appropriate in one city or country might not work elsewhere as the continent is home to myriad cultures, customs, and traditions. For example, if you're studying abroad in Thailand, you'll want to bring tops that cover your shoulders and long pants or skirts to wear while visiting Buddhist temples while tank tops might work better in the Philippines. If you're studying abroad in India, your attire should take into account if your university is in a modern metro city or a smaller, more conservative town.
In Europe, special occasions and certain social events might require you to dress up a little more formally than what you're used to in the U.S. Pack at least one elegant outfit to carry you through such events, in case you find yourself going to a night at the theatre or opera.
Dressing like the locals doesn't only help you blend in, it also helps them warm up to you when they appreciate your efforts at trying to be respectful of their culture.
What to Pack For Your Semester Abroad
While three months might sound like a long time for which you need to pack more clothes than you usually would, remember that you will have access to laundry facilities at your dorm or student accommodation. This means that you only ever need to bring clothes for ten days, regardless of how long you will be abroad. It's also a good idea to leave some extra space in your luggage to accommodate any clothes or souvenirs shopping you might do before you return.
It's smart to pack a pair of clothes in your carry-on so that you have something to change into in case there is any delay in the arrival of your bags.
Avoid bringing expensive jewelry, watches, and accessories as you might not be staying in a private room and will be sharing your accommodation with a roommate. You might also find yourself running between classes on a busy schedule and might not be as careful with your belongings as you might be at home.
Clothing to Pack for Study Abroad
For clothing, bring pieces that you can mix and match to create different looks so that you're never bored even with a limited wardrobe. Pack clothes that you can layer to suit the weather. It also helps to bring clothing that won't crease easily so you don't have to spend too much time ironing your clothes. Lastly, pack a balanced mix of prints and patterns and solid neutral colors that would work in casual, dressy, and formal settings.
Two pairs of jeans
Two pairs of trousers or pants
Three casual dresses
Two pairs of shorts
Six casual t-shirts
Six nice tops or shirts (mix of short and long sleeves)
Two formal shirts
Two pairs of formal trousers (or skirts or dresses for women)
A blazer or formal jacket
Two pairs of leggings for women
Three pairs of pajamas
Two pairs of workout clothes
Three tank tops
Two hoodies
Two scarves
Underwear and socks for two weeks
Bathing suit and cover up
Footwear for Your Semester Abroad
For footwear, choose comfort over style and it's ideal to have a balance between the two. While you might love wearing heels to social events at home, you will not like walking the cobbled streets of Europe in them. Bring shoes that you can walk in because on a student budget, you won't find yourself taking the taxi as often.
A pair of walking shoes to wear every day
A pair of comfortable sandals or pumps
A pair of athletic shoes to work out
A pair of formal shoes to wear when you need to dress up
A pair of flip flops
Weather Appropriate Items You Might Need Studying Abroad
Down jacket
Three sweaters
Two jackets
Thermal underwear
Fleece
Raincoat
Gloves
Warm socks
A pair of boots
Electronics & Gadgets to Bring while Studying Abroad
Camera
Flash drive
Laptop and charger
Phone and charger
Earphones
Two outlet adapters
Other Essentials You Might Need
Daypack for day trips and excursions
Backpack for short trips
Sleeping bag for camping trips
Lightweight, travel sheet for hostels
Quick drying towel
Water bottle so you can fill up drinkable tap water
Compact, foldable umbrella and a raincoat (if required)
Sunglasses
Hat or baseball cap
Toiletries Worth Packing
Toiletries can take up a lot of space in your baggage so while you don't need to bring full-sized bottles, you might want to pack travel-sized ones to avoid having to buy them when you first arrive in your host country after a long, tiring flight.
Still, if you find they tip the luggage scales over what you're allowed to bring, just pack items that are extremely essential and products you won't find elsewhere.
Sunscreen
Toothbrush and toothpaste
Dental floss
Deodorant
Shampoo and conditioner
Body wash
Razor and shaving kit
Tweezers and nail clipper
Insect repellent spray
Hair ties & feminine products for women
Medicines to Bring while Studying Abroad
Not all medicines are available everywhere so it's best to bring prescription drugs along with prescriptions and any other support documentation. You also need to check if you're legally allowed to bring certain medicines into your host country by contacting that country's embassy.
Prescriptions and prescription drugs
Over-the-counter medicine
Allergy medicine
Motion sickness pills
Birth control
Vitamins or supplements that may not be available locally
Contact lenses including extra pairs
The most memorable things you'll take away from your study abroad program are the experiences, friendships, and a taste of life abroad. These experiences are so immersive and character building that you won't find the time or need to obsess over how you look each day. The transformations that happen to you will be far greater. Do not worry too much about what to bring and don't over pack as most things that you might miss or forget can be bought abroad.