Study Abroad
10 Incredible Reasons to Study Abroad in Ireland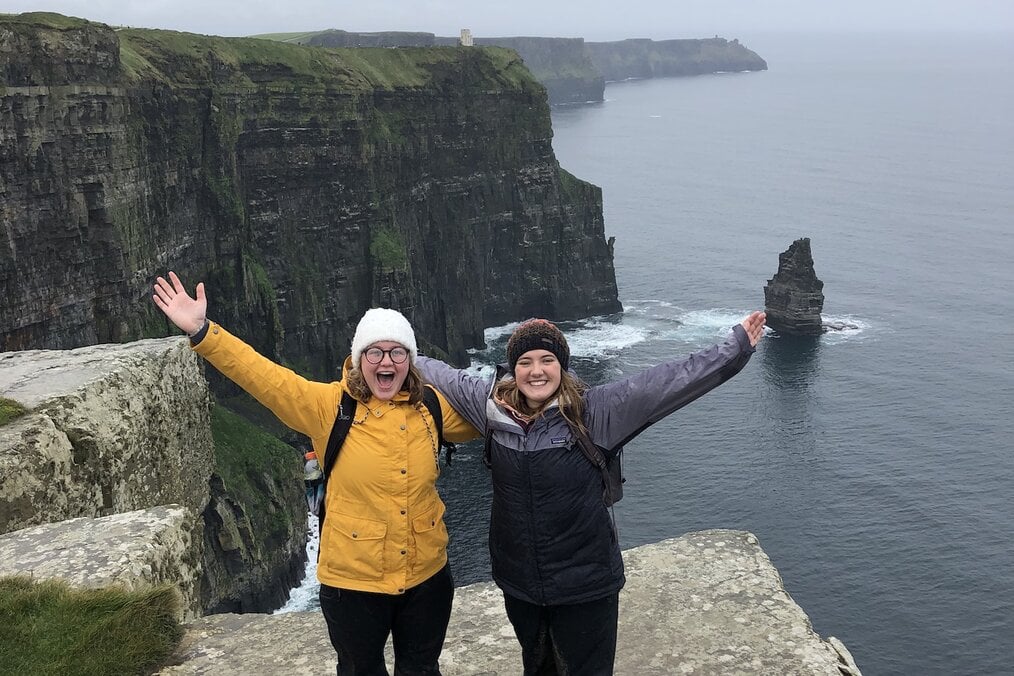 If you're looking at studying abroad, there's no better place to go than Ireland.
Whether you're looking to walk in the steps of literary giants or go on an epic adventure during a break from classes, there is just so much on offer in the Emerald Isle. So, it's no wonder that the country has become increasingly more popular with students who have their sights set on spending a semester — or even a year — studying abroad.
As someone who came to the Emerald Isle for what was meant to be for one semester abroad but ended up doing my Bachelor's degree, my Master's program, and ended up moving here full time, I can honestly say that studying abroad in Ireland was one of the best decisions that I've ever made. I also know that I wouldn't be the person I am today without my time studying abroad in Limerick and Dublin.
If you're wondering: yes, you can still study abroad in Ireland this year. Ireland is open to students and study abroad programs are still offering incredible opportunities to learn and live on the Irish isle. You'll need to navigate new procedures with getting a student visa, plus health and safety regulations -- but if you're willing to put in the work, you can have an incredible study abroad experience in Ireland in 2021 and beyond.
Need more convincing to kickstart your own study abroad adventure? Here are nine reasons that you should study abroad in Ireland.
The Welcoming People
The people of Ireland are well known for being incredibly hospitable — which is definitely some great motivation to take the leap if you're looking at studying abroad there. They're kind, welcoming, and just all-around sound. Oh, and they're also well-known for their humor, too.
And there's such a strong sense of community across the country that, no matter where you go, you're bound to meet people who want to have a laugh, share their stories, or even make friends.
Breathtaking Irish Scenery
From the Cliffs of Moher to the Waterford Greenway; the Giant's Causeway to the Ring of Kerry, there's no shortage of incredible views to take in as you explore Ireland during your study abroad journey. They don't call it the "Emerald Isle" for nothing, after all.
And if you're looking for a more hands-on way to see the sights, you can always go for a more outdoorsy adventure — whether that's moonlight kayaking in Cork, kitesurfing in Wexford, or diving off Dublin's Forty Foot. Whatever way you choose to take in the sights of Ireland, you are bound to have an amazing time.
The Variety of Courses on Offer
...so you'll definitely find something that interests you!
If you choose to study abroad in Ireland, there are some top-notch schools across the country and they've got plenty of incredible classes to pick from.
And while you may end up looking at the classes you need to fulfill the requirements for your degree, there are also so many to pick from if you're thinking of trying out something new. Anyone up for The Study of Folklore: Origins and Development? Or how about studying Ancient Technologies?
Incredible Irish Culture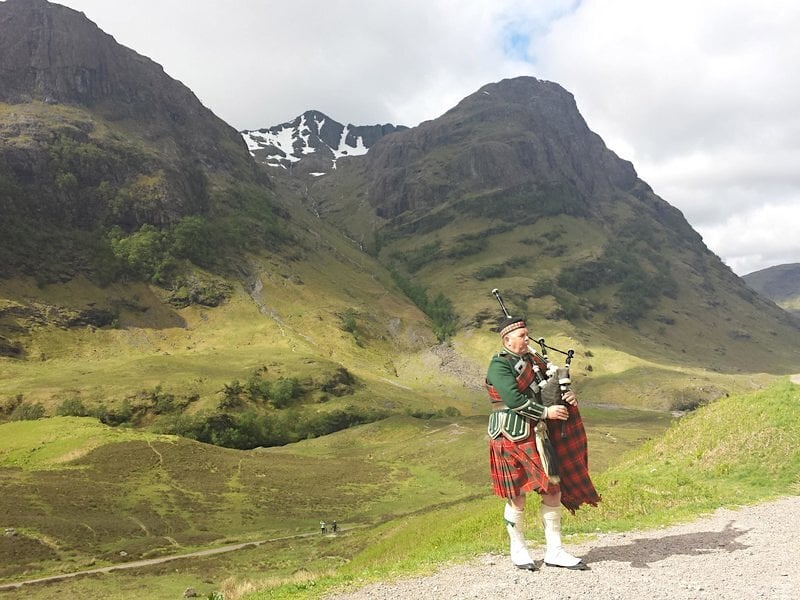 While the country of Ireland may be small in size, there is no shortage of fabulous cultural experiences to immerse yourself in, while studying in Ireland. After all, the country is famous for its contributions to art, film, literature, and music.
Whether you're strolling down Galway's Shop Street and listening to the buskers, exploring the rooms of the National Museum in Dublin, or anything in between, there's just so much to take in no matter where you are in the country.
Ireland's Rich History
Choosing Ireland as your study abroad destination means you'll have a chance to delve into the rich and captivating history of the land of saints and scholars — so, it's perfect if you're a history buff.
So much of the country's history is told through landmarks and museums, which are really easy to get access to. You can learn about the 1916 Easter Rising in Dublin's GPO or the Kilmainham Gaol; or pay a visit to Newgrange, a UNESCO World Heritage site, in Meath. Other must-see highlights for history fans include the Rock of Cashel in Tipperary; Clonmacnoise, the oldest monastery in Ireland, which is located in Offaly; and the Giant's Causeway in Antrim.
Chances to Learn a New Language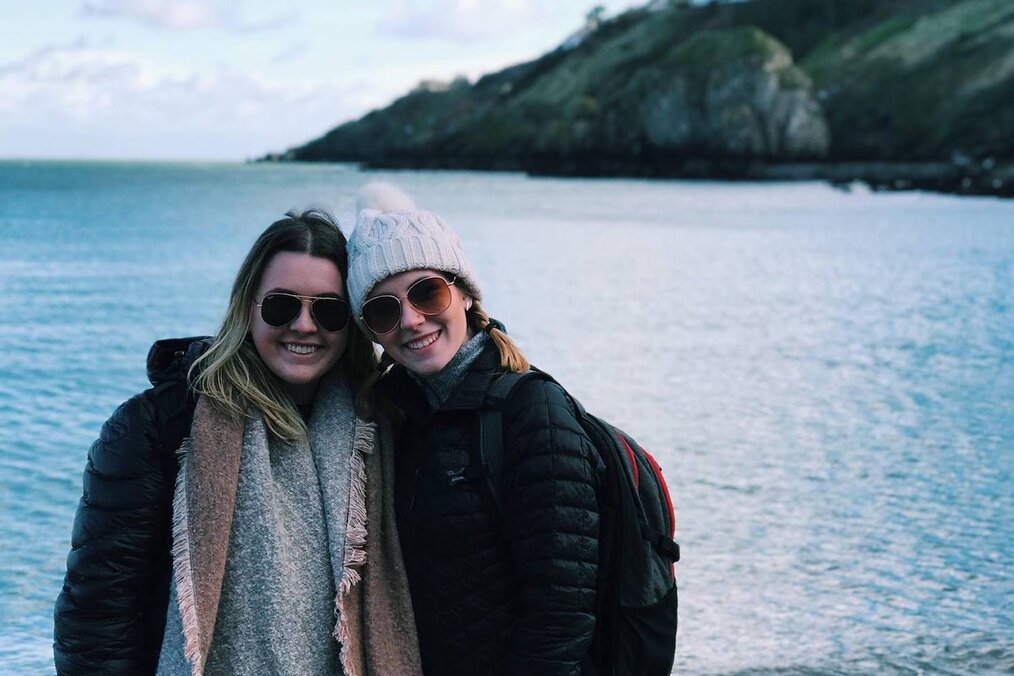 Studying abroad is a fantastic chance to not only have new experiences but to learn new things as well. So why not use your time in Ireland to try and learn a new language or two? (Yes, they speak other languages in Ireland!)
Whether you become fully immersed in a new language by meeting up and making friends with other international students or you decide to take a language course (like Irish Gaelic, maybe?) it's the perfect chance to learn something new.
There's Always Something to Do
While your main focus may be your studies, that doesn't mean you can't let your hair down and enjoy yourself during your study abroad adventure. And there's some good news: no matter the time of year, there are so many things to do and see in Ireland.
There are countless day-trips that you can take, so you'll be able to explore all corners of Ireland. And it's just as eventful if you're looking to stay closer to your home-away-from-home. From music festivals and literary events to Gaelic football and hurling matches; big outdoor adventures to quiet farmer's markets, there's always something fun to do.
The Post-Study Visa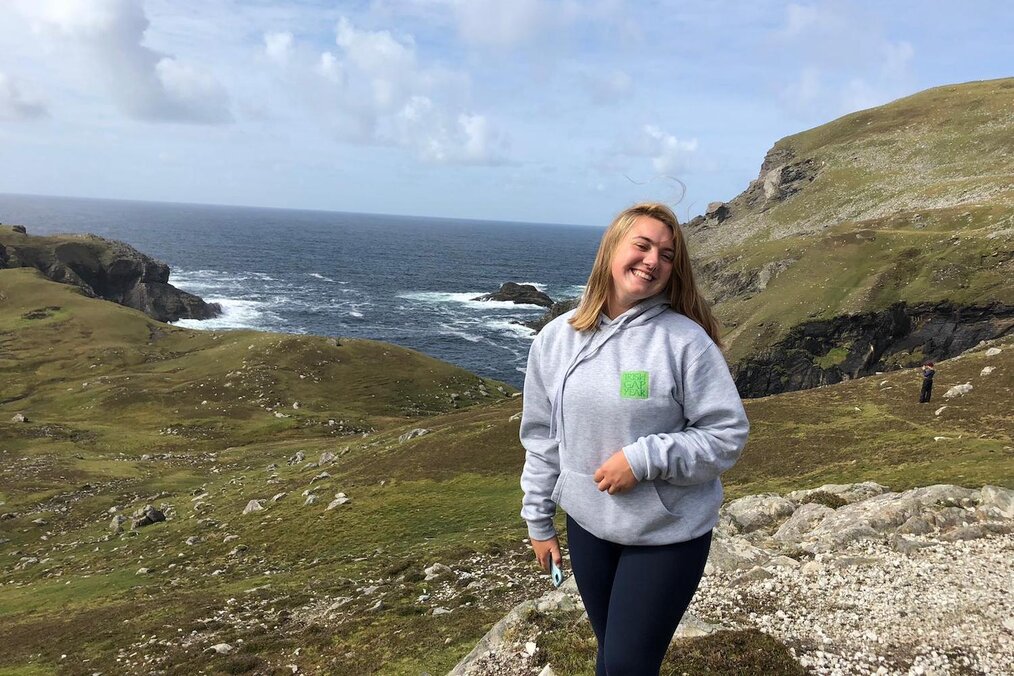 Most of the visas available to students mean that you can get some part-time work while studying abroad, which is particularly handy if you're looking to offset some of the costs of your trip.
However, there's another type of visa available to students that you should factor in: the 2017 Third Level Graduate Programme, which lets non-EEA graduates residing in Ireland (and who have graduated from an Irish university) stay in the country to seek graduate-level employment and apply for a work permit. If you graduate with a Bachelor's degree, the visa is available for 12 months; if you graduate with a Masters, it is for 24 months.
It'll Completely Change Your Life
If you have your study abroad adventure in Ireland, I can promise you that it will be a life-changing experience. You'll be heading home with incredible stories to share with your loved ones, memories that will stay with you whenever you go, and friendships that will last a lifetime.
The sprawling hills and idyllic coastlines of the Emerald Isle will have you enchanted from the moment you arrive, and having the chance to immerse yourself in the culture will give you a stronger appreciation for the world around you. In short, studying abroad in Ireland may well be the best decision that you'll ever make!