How to Find Study Abroad Housing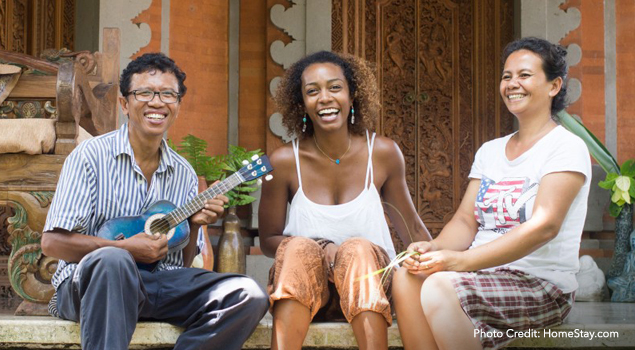 When studying abroad, program providers will often help set you up with a place to live. But for some students abroad -- particularly those doing direct enrollment -- the house hunting search is left in your hands. Since looking for a place to live abroad is likely totally new to you, you're probably wondering just what your study abroad housing options are exactly.
Typical options -- aside from university provided accommodation -- include homestays, apartments, and sometimes dorms.
Regardless of the reason, finding independent student housing is a simple and flexible option for students studying abroad or participating in exchange programs -- at least, once you know what to look for and where. So, without further ado, here's the full scoop on study abroad housing -- from what type of housing abroad works best for you to a list of helpful resources to start your housing abroad search!
What Types of Study Abroad Housing is There?
We'll start with the basics. What kind of living situation do you want? Are you looking to more deeply immerse yourself into the local culture by staying in a homestay? Do you want to know what it's like to live in a dorm with other foreign students? Maybe you want to work on your language skills by staying with the family and surrounding yourself with local customs? Or you simply want to branch out on your own and make your own experiences!
Typical options -- aside from university provided accommodation -- include homestays, apartments, and sometimes dorms. They can dramatically change your experience depending on which one you pick.
Homestay
In a homestay you will be set up with a family, which can range from an entire family, a couple, or a single host parent. Typically you are given a room -- either private or to share with one other student. The fee usually includes rent, utilities, and food costs. It's a great way to immerse yourself into the local language, lifestyle, and food.
But it also lacks the privacy and freedom that an apartment can supply. You will be will be living with a family and have to respect the rules the individual homestay sets in place -- which can often be an adjustment for college kids just getting used to their newfound freedom from mom and dad!
Apartments
Apartments allows you freedom, flexibility, and independence you can't get through homestay or dorm life. Whether you're living with other exchange students or local residents (though, I'd strongly suggest living with locals), you're bound to get a more raw experience.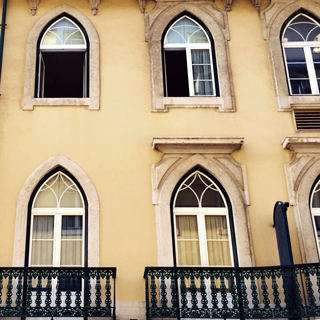 With no one to hold your hand, it's a great way to jump feet first into an experience abroad! It also gives you an opportunity to immerse yourself into the local population on your own terms.
Splitting a flat with friends or strangers come with lots of ups and downs, and there are many questions to ask yourself before diving in. For example, can you get along with potentially conflicting personalities? While abroad having a place to call home is crucial to a successful experience.
Also, look for furnished apartments. Otherwise, you'll have to purchase and leave behind many items you will need for the time spent abroad and will be looking at some unnecessarily high costs during move in.
Student Dorms
If you want a truly immersive experience, think about living in a local student dorm. Often, you'll be able to find a dorm directly through the university, or a dorm-like set up that's run by another organization unassociated with the university.
Typically, this option tends to be pretty affordable and will pretty much always come furnished -- but if you're totally over the student dorm life, you might not be up for it on your study abroad.
How Can You Find Student Housing?
So, what resources would you use to find housing anyway? Though Craigslist, and other national versions of it (like GumTree) exist in other countries, it's not always your best option. You're also not quite in the position to need a realtor, and can't rely on word of mouth (unless you know someone in that city already, of course!)
Your first stop should always be a quick email to your point of contact at your host university, but you also have the following trustworthy study abroad housing providers to work with as well:
Other Considerations for Student Housing Abroad
Home or abroad there is always risk when looking for an apartment. Simply because it is a temporary living situation doesn't mean you should get stuck with leaky pipes or a moldy bathroom ceiling.
Make sure you do research on what the typical rent is for your city and area you want to live in. Being an out-of-towner you will have to be extra caution to avoid being overcharged and scammed. To avoid them:
Stick to your guns when it comes to rent prices. Make a budget and stick to it. Doesn't it sound more fun to blow your budget on a plane ticket to Oktoberfest in Germany than a slightly better view of the Thames?
Be certain you are asking the correct questions and look for signs of a scam. Is the landlord giving you vague answers? Does the deal seem too good to be true? Be smart, be thorough, and do your research. If at all possible, talk to the prior tenant or bring a local along on the apartment hunt. From them you can get a real understanding of what you can expect from the accommodation.
Be weary about the lease. Sometimes avoiding signing a lease can be a positive for short-term housing, but it also could lead to trouble. The last thing you need is to be turned out on the streets with hardly a days notice. Each situation is going to vary, and you need to thoroughly examine your situation.
You'll also want to look into the details of your housing. Are utilities included? Which utilities? Is the apartment furnished or unfurnished? What exactly does furnished include? A $300 / month apartment plus utilities plus move in costs could end up being more in the end than that $350 / month furnished room down the street.
Lastly, don't sacrifice safety for costs -- especially in larger cities. Sure, it's appealing to save a few hundred dollars on rent, but a break-in could cost you a laptop, personal belongings, or worst of all -- your well-being. A dodgy area of town might seem like it would make for an interesting story, but while traveling abroad, safety needs to be your top priority.
Don't Stress -- You've Got This!
There is a lot of information out there, and too many Google searches can sometimes send you into a tailspin. Don't get too overwhelmed! Finding accommodation abroad isn't as different as finding a place to live in your home university city. If you're still not finding the exact accommodation you desire, there are 'grass roots' options as well.
Call your abroad university for suggestions. Search out Facebook groups specific to your university's students or 'for rent' groups in the city you are studying in. Talking with local students can help you sort typical rent prices, the best areas of town for you (whether that be quiet parts to study, shopping districts or the club scene. Read local blogs for recommendations on the best areas for your age and interests!
This should be a fun process, and one that ultimately leads to your home away from home. Let the wanderlust begin!
Big thanks to Martha Landry for assisting with this post and Homestay.com for contributing photos.
Disclaimer: We have paid relationships with some of the companies linked to within this article.