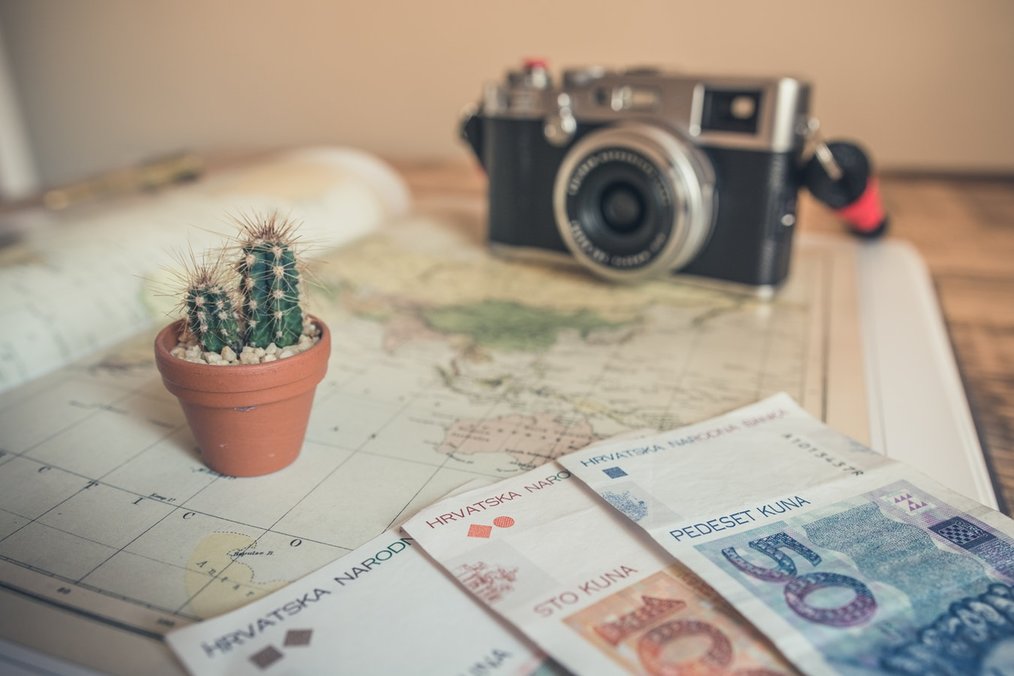 Study abroad isn't cheap, but it doesn't have to wipe out your bank account either. It's totally possible to have a great time while sticking to a study abroad budget. Fortunately for you, Go Overseas wrote the book on how to budget for study abroad. Literally.
"Half the Luggage, Double the Money" (downloadable as a free PDF) is a must read guide for students traveling abroad. Written by eight travel gurus, along with tips from the Go Overseas staff, this e-book gives detailed, money-saving advice to help students -- no matter what circumstance arises.
The guide is divided into four main chapters teaching you how to use money, avoid scams, save money, and choose the most budget-friendly cell phone plan. The goal of the e-book is to help students have the best time abroad possible and avoid returning home broke.
Even as a college student, credit cards are a must for international travel.
As a college student who loves to travel, I've learned a few of my own travel tips along the way -- like avoiding late night subway rides, always carrying cash, keeping your backpack close to you, and never losing your passport!
However, after reading "Half the Luggage, Double the Money," I learned even more awesome tips to use when I study abroad, making my parents extremely happy in the process! However, if you don't have time to commit to reading this e-book yet, let me share with you 15 helpful tips I picked up from the e-book:
Keep Your U.S. Bank Account but Avoid Foreign Transaction Fees
If you're going overseas for less than a year (and not working), it makes the most sense to keep your U.S. bank account and use it while abroad.
However, you don't want to waste money getting charged foreign transaction fees or ATM fees all the time. To avoid this, find a bank that doesn't charge foreign transaction fees or reimburses you for ATM fees -- major U.S. banks are your best bet.
You can also apply for a credit card with no foreign transaction fees, like Capital One and Charles Schwab.
Tell Your Bank and Credit-Card Company about Your Travels
Avoid the awkward moment of getting your card denied at the check out line by making sure you inform your credit card company (sometimes at least a few weeks in advance) what countries you'll be in.
Let them know rough dates and if you have any plans to travel out of the country.
Credit Cards Are a Must, but Be Cautious!
Even as a college student, credit cards are a must for international travel. They're a great safety net and can get you some cool travel rewards -- but be careful with interest, foreign transaction fees, and payments.
Try to open a credit card through your own bank. For many banks, this allows you to access cards online and make in-bank transfers so you can get rid of that charge immediately from your savings.
Be Careful with ATMs and Cash Exchange
In a bind, ATMs are great but don't use them on a daily basis since most foreign ATM's will charge transaction fees between $2-3 (which adds up!).
If possible, take out larger sums of cash all at once, so you don't have to return to the ATM's and keep paying a fee. If you're living in the country for awhile, take out the max amount of cash that you can, and leave it in a safe place.
Also, never use cash exchanges at airports -- they're a rip off! Try leaving home with $100 in the local currency in hand so you're prepared for those initial expenses, like transportation from the airport.
Traveler's Checks Are No Longer Useful
Traveler's checks are a pre-printed check for a specific amount of money that can be used as currency overseas. Once popular back in the day, they've now faded in importance because of bank cards and ATMs.
Instead of being stuck in the '80's, perhaps check out something like the new Cash Passport Prepaid Mastercard. This MasterCard is a prepaid card, loaded with money prior to your trip, locking in the exchange rate of the funds you load each time you load, reload, or transfer currencies on the card.
Only Wire Money in Emergency Situations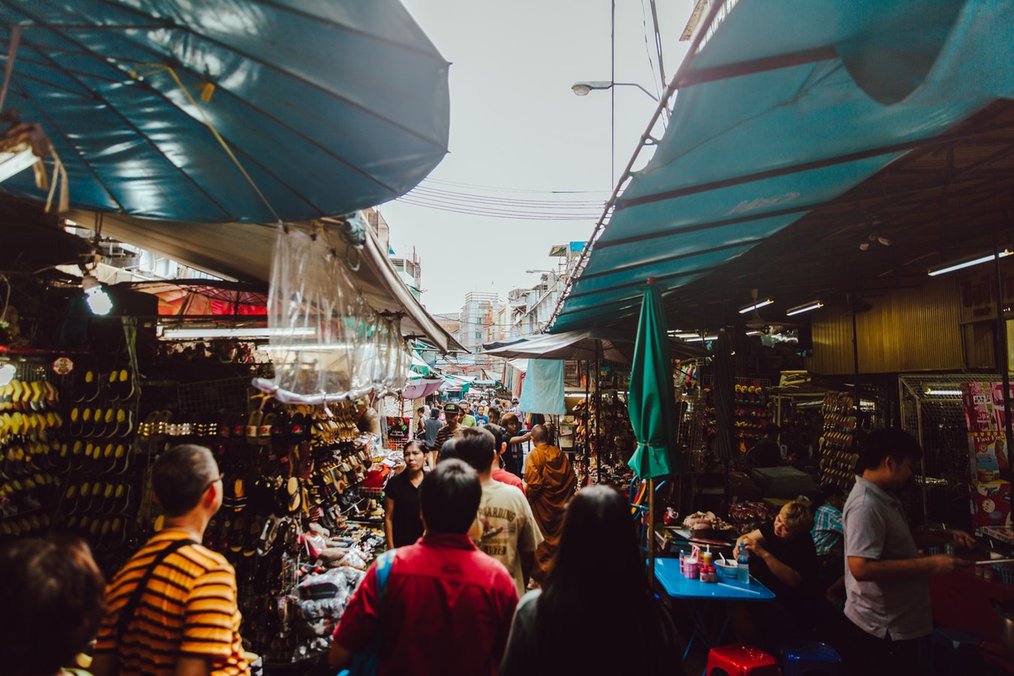 Wiring money -- through a company like Western Union -- calls for you to contact someone from home, them sending you money (having to fill out lots of forms) and then you going to the closest office, filling out more forms, and finally getting your cash.
Same bank transfers are a little easier, but wiring money can be costly and a major hassle, so it should only be used in emergency situations, like if you've had your credit and debit cards stolen and have no other way to access money.
That said, it's helpful to give a parent or trusted person back home the power to make deposits into your bank account -- just in case!
Always Travel with at least Some Cash
Cash is nice when you want to buy a scoop of gelato, because like the US, some places require a minimum to charge your card -- or won't accept a card at all.
Also, you may need cash for emergencies and to pay for travel visas -- which are almost always paid for in cash. Remember to carry only enough cash on you as you need while out and about, and lock up the rest in a safe place.
Also, in order to prevent theft, consider using a money belt or neck pouch. (My dad is a big fan of wearing a fanny pack under his shirt.)
Prepare Yourself for "Worst-Case-Money-Scenarios"
It's best to always be proactive and have backup scenarios if finance problems or emergencies arise. With stolen items, alert the police. With lost items, inform your travel insurance company. If you run out of money, arrange a way to have funds transferred.
No matter what scenario, keeping your cool and staying flexible will allow you to walk away with minimal damage.
Common Sense Helps You Stay Safe and Avoid Scams
With taxis, avoid scams by keeping your luggage nearby, establishing a price beforehand, and carrying small bills (so you can pay them the exact amount of money and not risk them saying "sorry, I have no change").
With restaurants, don't order food that doesn't have a price listed on the menu (unless that's the norm). Also, don't take pictures of people without their permission -- they might ask for payment afterwards.
Don't accept gifts from strangers, and buy tickets from official vendors only.
Most of this is common sense and a matter of knowing what's normal or not normal in your host country, so pay attention and if something feels fishy, follow your gut and walk away.
Budget According to Your Personality
According to one of Lisa Saltagi's sections in the e-book, there are roughly four types of students abroad: the travelers, the partiers, the shoppers, and the food critics.
Assess which person you are, then budget accordingly. Work into your budget money for what you prioritize -- whether it's a train ticket to Paris, a night out dancing in Spain, new shoes from Milan, or tasty meals from the hippest spots in London!
Studying abroad is a unique experience, make sure you have some wiggle room in your budget to enjoy the things you really want to do.
If You're Overseas for Awhile, Find a Job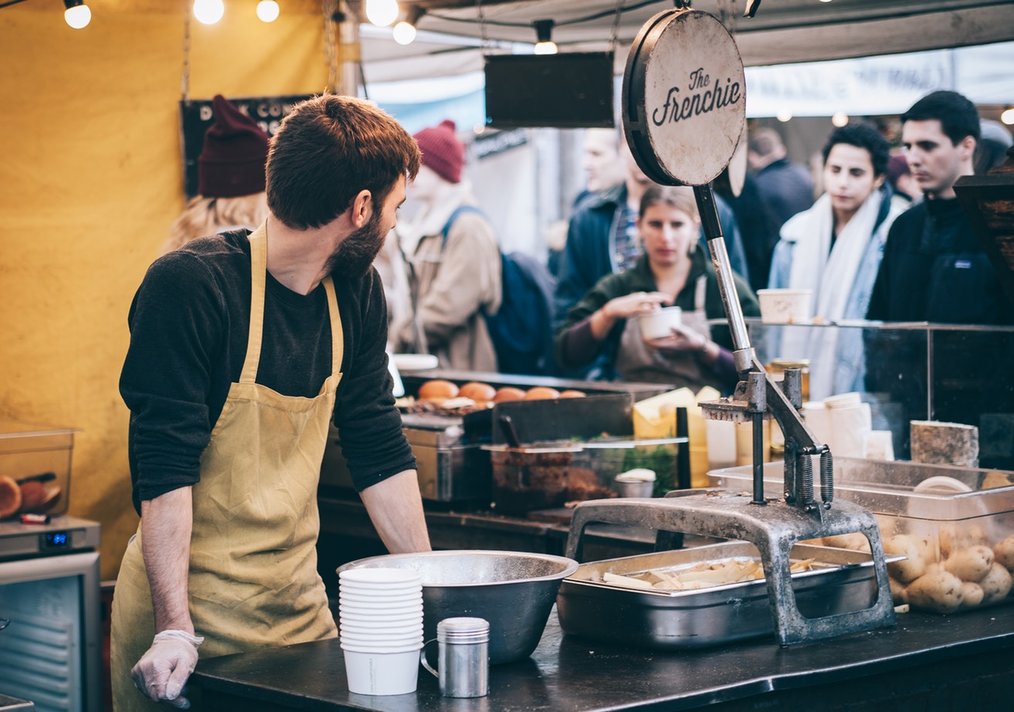 A job abroad will only look better on your resume and will help you make a few bucks to put towards your travels. Some student visas -- like in France -- will legally allow you to work for a certain amount of hours per week, so read the fine print and figure out if that's an option for you.
Not to mention, it's a great way to really get to know your host country, practice your language skills, and meet local friends. Try finding a job waiting tables, bar-tending, babysitting, or tutoring English to make some extra cash abroad!
Saving Money Is Easy
Going overseas doesn't mean going into debt! Saving money before you leave is easier than you may think, and there are tricks to make it even easier.
For example, you and a friend could try saving money at the same time to help encourage each other. You could make an effort to do more activities that are already free -- such as a picnic in the park. Or you could cut back on non-essential spending.
Take Advantage of Student Discounts while Overseas
Even while overseas, you can still get student discounts for things. Sometimes, the discounts are even better than they are in the States, so make sure to carry around your student ID to get student discounts at everything from museums to movie theaters.
Other discounts also exist online (did you know you could get student discounts for airfare?), so be sure to ask about student discounts often. You never know!
Planning Ahead Means Fewer Pains!
Booking planes, trains, and hostels/hotels is easiest when you've planned a bit in advance. Buying anything last minute runs the risk of inflated prices, and while spontaneity is fun, planning trips in advanced helps save you money!
If you know you want to travel to other countries in Europe, think about investing in a EuroRail pass. Look for deals on cheap airfare. Do research to look for deals rather than booking the first thing you find. However, beware that some of the cheapest flights might charge you for your luggage, so pack light!
Phone Plans Depend on You!
With so many different cell phone plan options, there's sure to be a cheaper and more expensive options -- but some are better for students who want to use a lot of data, while others are better for heavy texters.
Weigh phone plans against each other, and budget accordingly. Also keep in mind that lots of phone plans abroad are pay-as-you-go, which makes it easy to keep track of this expense. Go Overseas also gives advice on the best cell phone plans for students in Europe.
separator_solid
---
Read More Advice in "Half the Luggage, Double the Money"
Traveling overseas is an incredible, eye-opening experience to students! It's a time to meet new people, see new places, maybe learn a new language, and then return to the states, hopefully wiser and happier! By traveling smart, students ensure their time overseas is as fulfilling as possible.
With tips and tools for traveling, "Half the Luggage, Double the Money," provides students with even more insight on how to use money, avoid scams, save money, and choose the most budget-friendly cell phone plan.
This ebook certainly show students different ways to save money abroad -- focusing less on money issues and more on exploring and learning. And, if problems do arise, students who have read this e-book will be better prepared to handle whatever circumstance they may face! Traveling is fun, but wasting money is not. Stay smart and enjoy your study abroad experience!