Gap Year
Where to Go on a Gap Year in Spain
Spain… beautiful, lively, friendly, warm, and vibrant. As the third most visited country in the world, it is no surprise that Spain offers an array of tastes, activities, climates, and opportunities for travelers of all walks of life. It also holds an impactful history and a rich culture that's influenced others around the globe (from Latin America to the Philippines), making it an important educational destination to better understand current day cultures, borders, and events throughout the world.
Before embarking on my gap year to Spain, I was excited and scared because it was my first time leaving the Americas and traveling alone. But that fear quickly subsided as Spain became one of the best times of my life. During my travels throughout the beautiful country, I took Spanish courses in Barcelona, flamenco lessons in Seville, learned how to cook paella in Valencia, discovered my affinity for Catalan art in Figueres, and even managed a summer job in Ibiza. It was the perfect gap year destination that strengthened my educational foundation while being a lot of fun!
With 17 varied regions, distinct governments, and diverse subcultures (many with non-Spanish languages), Spain is plentiful enough to spend months exploring. But with so many destinations to choose from, where in Spain should you visit on your gap year?
As you start to plan your gap year itinerary in Spain, consider these six destinations. Each offers something special for gappers -- and spending the extra time here as part of your gap year will show you why.
Barcelona
Barcelona is the vibrant cosmopolitan heart of Catalonia, located on the northeastern coast of the Iberian peninsula. The Catalonian capital is bustling with cultural activities and educational sights to soak up under a usually temperate Mediterranean climate.
Even though you're not in school, you can still stimulate your intellectual base by checking out the famous Catalan architectural sights and museums. Learn about the works and history of renown artists like Antoni Gaudi (showcased in Parc Güell, La Sagrada Familia, and Parc de la Ciutadella), Pablo Picasso, and Joan Miro. Young gap year takers interested in balancing their education with some fiesta will have their fill in Barcelona where the city's nightlife pulses into the wee hours. Head to Port Olimpic or Las Ramblas to check out the chic clubs, rustic pubs, and/or beach bars -- depending on your taste.
Barcelona is also favorably situated for day trips to nearby towns such as Villafranca (home to the famous Torres vineyard), Tarragona (for Roman relics), Montserrat (to visit a thousand-year-old mountaintop monastery), and the next destination on this list…
Figueres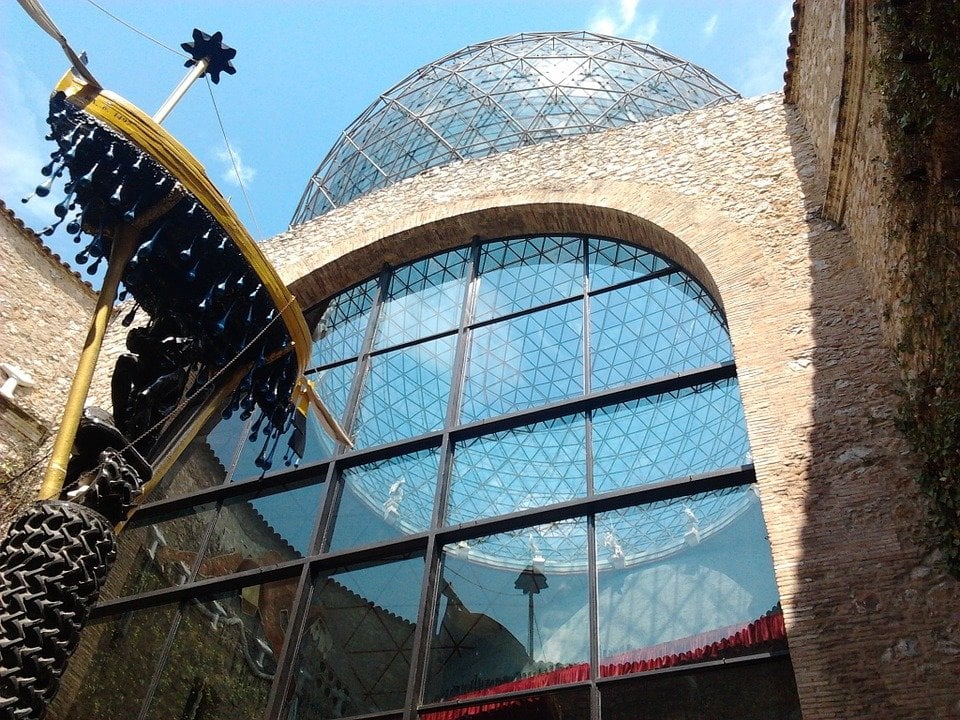 Figueres is a town approximately 90 minutes by bus or train from Barcelona. You may have never heard of this town, but it actually receives over a million visitors a year!
Figueres is the hometown of artist Salvador Dalí and today houses the incredible Dalí Theatre and Museum. This museum houses the largest collection of Dalí's major works. Even those who aren't interested in the arts will be impressed by Dalí's highly imaginative, evocative, and surreal works of art. Visiting Figueres for this museum is well worth a day trip from Barcelona for a deeper cultural experience during your gap year! If you are an art lover then this museum is a must visit.
Seville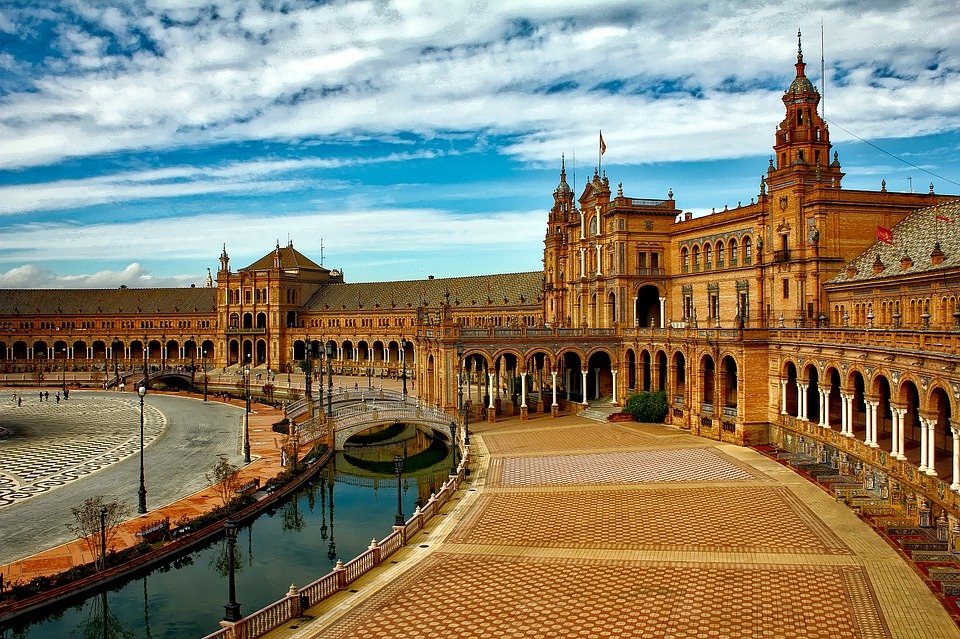 Romantic, artistic, colorful, and enchanting, the Andalusian capital of Seville is a dreamy stroll through the past as you wander through its charming narrow streets dripping with thousand-plus-year-old history. This is the birthplace of flamenco, so seeing a show is a must do cultural activity while spending some of your gap year in Seville. You can catch local Flamenco shows both on a professional stage (Museo del Baile de Flamenco) or for free at a local spot (La Carboneria).
The history of Seville (and Andalucia in general) is some of Spain's most globally impactful. For 700 years the Moors ruled this southern part of Spain, leaving behind influences that have trickled down to even modern-day Latinos. Then, with the ousting of the Moors and the Jews during the Inquisition, Spain was able to fund its conquistador expeditions to the Americas. The importance of these events from this region cannot be stressed enough. Be sure to get a guided tour of the city for a deeper educational connection to the history.
One of the Moor's most famous contributions was the rebuilding of the Real Alcazar, a fortress and royal palace recognized as a UNESCO World Heritage Site. Other historical sights to check out include: the Cathedral, the Giralda Tower, Plaza de Espana, and Las Dueñas.
If you, like many, fall in love with Seville and want to spend more time here consider enrolling in short-term Spanish classes for foreigners at the University of Seville. You can also couple this education with some weekly flamenco classes at one of the many dance schools in town. Don't be surprised if your gap year stop in Seville ends up being a surprisingly educational experience, outside the classroom!
Granada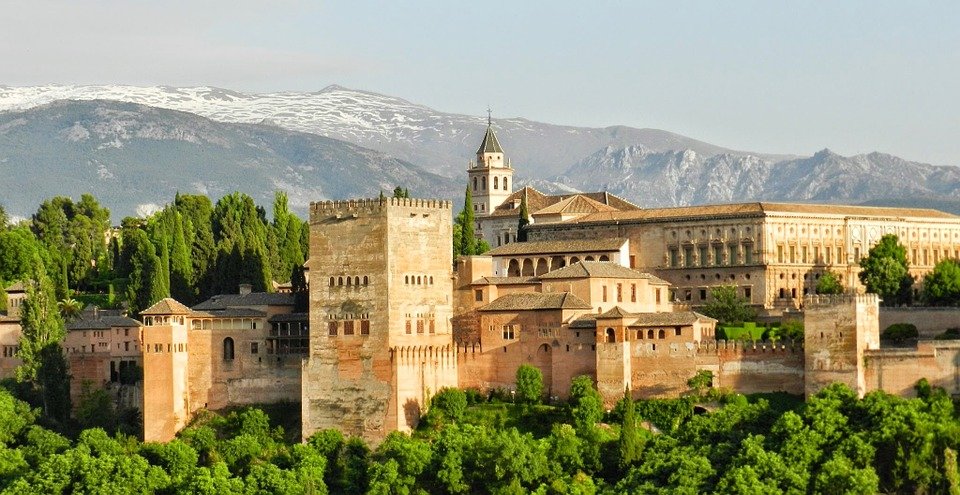 Approximately three hours by bus or train east of Seville, the famous city of Granada is situated at the foot of the Sierra Nevada Mountains. Just the drive from Seville to Granada passing through desert-like mountainous roads is worth the trip.
Stop here during your gap year to further your understanding of the Spanish culture and language and how it was heavily influenced by 7 centuries of Arab culture and Moorish rule. Moreover, like in Seville, Granada also played a pivotal role in the events that led to Spanish colonization of the Americas. So while in Granada, pay for a guided tour to visit the city's crown jewel: the Alhambra. This intricately designed palace and fortress complex were built for and used by the royal Moors of Andalucia until 1492 when Queen Isabella and King Ferdinand reconquered the south of Spain and turned the Alhambra into their Royal Court. Along with the inquisition and the reconquest of this area, the Spanish monarchy was able to fund the subjugation of the Americas.
Other sights to check out in Granada include: Capilla Real, Palace of Charles, Bib Rambla Square, Granada Cathedral, and Alcaiceria Market.
Madrid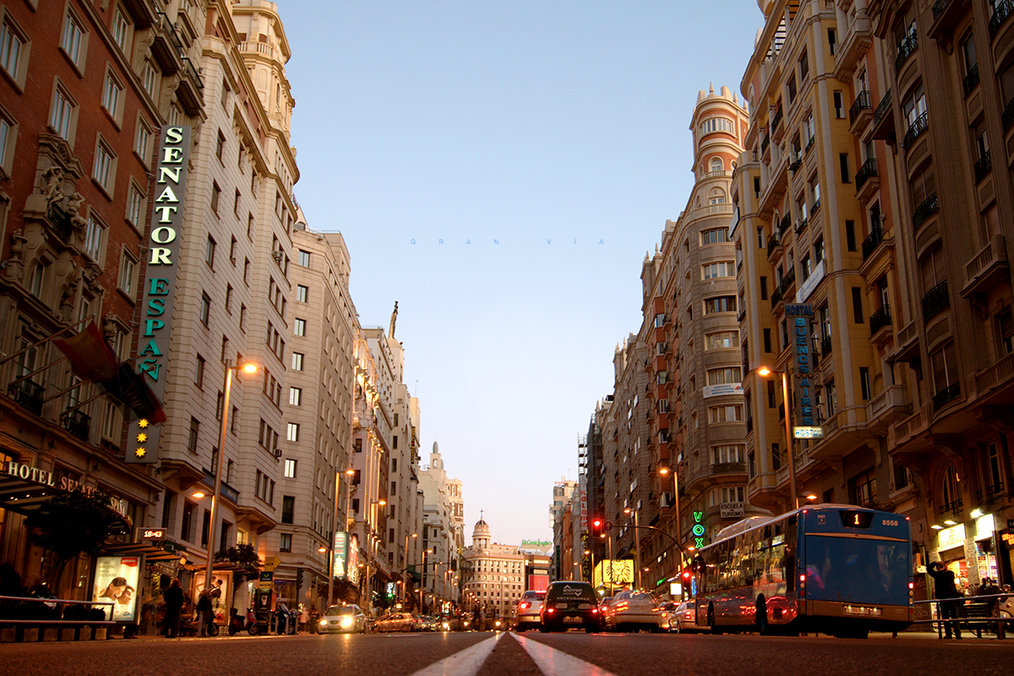 No gap year to Spain is complete without paying a visit to the country's capital: Madrid.
This buzzing metropolis, enveloped in historic and modern architecture, is well worth the visit for a holistic taste of Spain's diverse history and culture. Don't miss its world-class museums like El Prado and Reina Sofia for some of the finest collections of contemporary art. Other sights not to be missed include Retiro Park, Plaza Mayor, Plaza del Sol, and Madrid's biggest flea market El Rastro. Nightlife enthusiasts can rest assured that Madrid also provides some of the best nightlife scenes in the country! If you're interested in work, volunteering or taking other classes during your gap year, Madrid offers an array of these opportunities.
Since Madrid is conveniently located in the center of Spain, gap year visitors can also take advantage of day trips to explore one or more of the following unique and nearby destinations: Segovia, Toledo, Avila, Cuenca, and Salamanca. Madrid is an excellent base for exploring the surrounding region or all of Spain during your gap year.
Ibiza & Formentera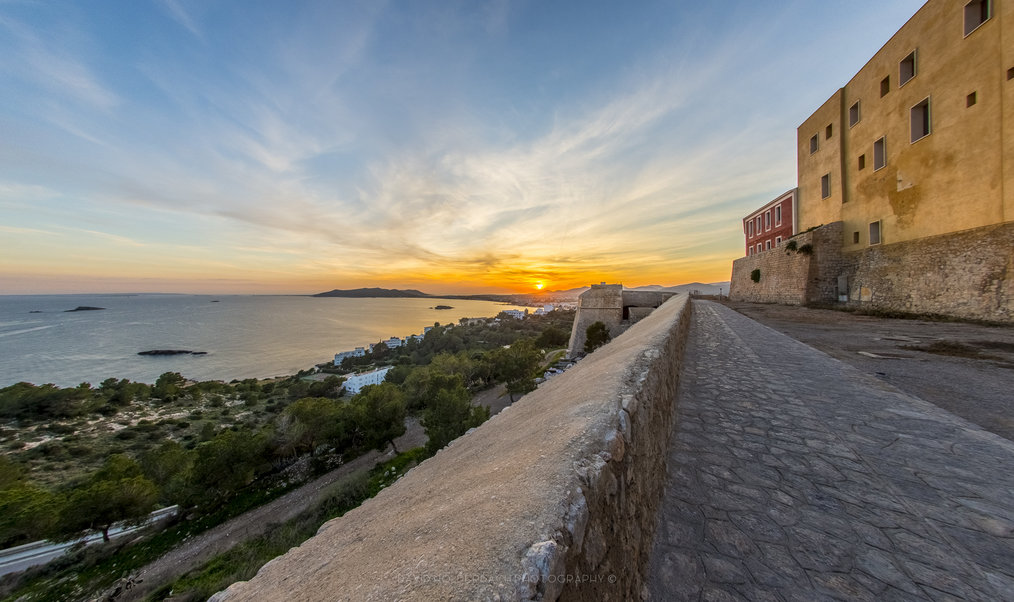 Pro-tip: consider spending part or all of the summer during your gap year in Ibiza and Formentera. Aftering getting your fill of museums, art, history, and city life in the other destinations on this list, head for some island sunshine and crystal clear beaches in Ibiza.
Ibiza is one of many islands that make up the Spanish Islas Baleares archipelago in the Mediterranean Sea. This 220 square mile island offers some of the finest beaches and never-ending nightlife experiences in Europe, so it's no surprise that it draws visitors from around the world every summer. If partying all night in venues that range from posh clubs to hilarious foam parties to cave after-parties (that last until 12 PM the next day) isn't your thing, consider renting a car or scooter to discover the rest of the island's pristine beaches and spectacular nature sites.
If your gap year is more focused on relaxation than all-night raves, you can stay in Eivissa town by the port and spend your days lounging by a pool, on the boats, wandering through the historic part of town (Ibiza Old Town) and/or shopping in the nearby chic boutique stores.
Be sure to squeeze a day trip to Ibiza's little sister island, Formentera for beaches that could compete with the Caribbean island shores in crystal clear beauty.
Wherever you decide to travel during your gap year in Spain, rest assured that getting around the country is relatively easy and affordable via ferries, buses, trains, and flights. Therefore, you can efficiently visit various destinations during your gap year in Spain without breaking the bank! My advice as you travel around Spain is to remember experience a little bit of everything: culture, history, cities, beaches, mountains, and the Spanish nightlife!