View Other Details

Program Details

Timeframe

Academic Year

Fall

Spring

Summer

Winter

Year Round

Housing

Apartment

Host Family

Pricing

Price Details

Price may be an estimate, the lower end of a range, or from a previous term. Please see our website for specifics.

What's Included

Accommodation

Activities

Travel Insurance

What's Included (Extra)

Please visit our website to see all that's included.
24 travelers are looking at this program
Dive into your future career in one of the best spots on the planet—Sydney, Australia. On Intern in Sydney, we'll tailor your internship placement to match your career goals, interests, and skills. Not sure how long to live "down under?" You can choose an 8- or 12-week internship. Live the "work hard, play hard" mentality that Aussies are so famous for. Join your new friends to cheer on an Aussie Rules Football match, hang out in a local pub, or snorkel the Great Barrier Reef.
Program Highlights
Comprehensive orientation and cultural activities included
Most affordable way to live and learn in Australia
Work experience with Australians and people from all over the world
Internship placement in beautiful Sydney, a bustling, cosmopolitan city
24/7 on-site support to help you get adjusted to life in Australia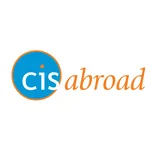 CISabroad Scholarships and Financial Aid
70% of all CISabroad students receive scholarships, grants, or discounts to study abroad. We're unapologetically committed to increasing access to international education for all students.