View Other Details

Pricing

Price Details

Contact IES Abroad or see website for details: www.IESabroad.org

What's Included

Accommodation

Some Activities

Some Meals

Travel Insurance

Wifi

What's Not Included

Airfare

Visa
0 travelers are looking at this program
Intern in one of Latin America's strongest economies while improving your Spanish Language skills. Home to more than six million people, Santiago is Chile's industrial and financial center, and has a dynamic business sector, as well. Commute to work via the bus or metro, and step out for a lunch of caldillo de congrio (a traditional fish stew) or empanadas at the Mercado Central.
An IES internship develops your professional skills, your ability to communicate across cultures, and provides substantive work experience to jump-start your career in today's competitive job market.
Program Highlights
Before you go, we work with you to fine-tune your resume, perfect your cover letter, and hone your communication and interview skills as we prepare you for working in a new cultural environment.
You'll be guaranteed a placement at a local business or organization where you will work up to 40 hours a week.
Develop your professional skills and gain substantive work experience to jump-start your career in today's competitive job market.
Live in a homestay with a family or seora, who will help facilitate your language learning and integration into the Chilean community. 19 meals per week are provided.
Get to know Santiago through extracurricular activities and cultural events.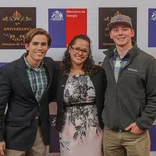 You'll intern at a local business or organization, where you'll work for at least 32 hours per week. You will also enroll in a required 3- or 6-credit academic internship seminar with other IES interns, where you'll gain context for your internship placement by examining cultural issues in the workplace. You have the option of enrolling in a 3-credit Spanish language course at no extra cost, as well, which is highly recommended to enhance your integration.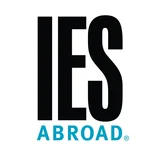 IES Abroad Scholarships and Financial Aid
Financial limitations shouldn't prevent you from studying abroad with us. That's why IES Abroad offers more than $6 million in scholarships and aid. IES Abroad offers a number of diversity scholarships and grants to provide opportunities for traditionally underrepresented communities in study abroad.