View Other Details

Program Details

Timeframe

Fall

Spring

Summer

Winter

Pricing

Price Details

•Housing (apartment and homestay options)

•Comprehensive collection of in-country support services including insurance, on-site support, social and wellness activities

•Tuition and registration

•Career and re-entry support

What's Included

Some Accommodation

Activities

Airport Transfers
24 travelers are looking at this program
The CEA London Center focuses on Business and Communication, ideal for complementing internship placements. London-themed courses are available in areas such as History, Literature, Theatre Studies, and Art History. CEA Internships Abroad London offers a range of internship placements that provide hands-on, practical experience to help you enhance your résumé and rise above the competition.
Rewarding internship opportunities await you in careers such as: Government, Architecture, Fashion, Marketing and PR, Translation, Luxury Services Management, Media and Production, Finance, Publishing, NGO Management, Art and Curatorship, Law, City Government, Sports Management, and Software Development.
To learn more about London, click the "Visit Site" button above and see what CEA has waiting for you!
Program Highlights
Strong Academics
A Focus on Small- & Medium-Sized Enterprises
An Individualized Placement Process
Affordable, Convenient Options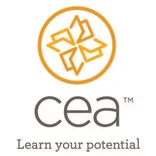 CEA Scholarships and Financial Aid
Studying abroad will change your life, improve your employability, and enhance your global competence. That's why we commit more than $2.0 million each year to our financial and scholarship programs.