CEA CAPA Internships in London, England
Need-based funding, Merit-based funding, General grants/scholarships, Payment plans, Work study, LGBTQIA+ funding, BIPOC funding
View Other Details

Program Details

Timeframe

Fall

Spring

Summer

Winter

Pricing

Price Details

•Housing (apartment and homestay options)

•Comprehensive collection of in-country support services including insurance, on-site support, social and wellness activities

•Tuition and registration

•Career and re-entry support

What's Included

Some Accommodation

Activities

Airport Transfers
34 travelers are looking at this program
The CEA CAPA London Center focuses on Business and Communication, ideal for complementing internship placements. London-themed courses are available in areas such as History, Literature, Theatre Studies, and Art History. CEA CAPA Internships Abroad London offers a range of internship placements that provide hands-on, practical experience to help you enhance your résumé and rise above the competition.
Rewarding internship opportunities await you in careers such as: Government, Architecture, Fashion, Marketing and PR, Translation, Luxury Services Management, Media and Production, Finance, Publishing, NGO Management, Art and Curatorship, Law, City Government, Sports Management, and Software Development.
To learn more about London, click the "Visit Site" button above and see what CEA CAPA has waiting for you!
CEA CAPA provides, in conjunction with Diversity Abroad, Destination Guides which provide resources and tips for Black/African-American students, Latinx students, Asian American students, and all other students of color.
Through our personalized advising, CEA CAPA takes steps to understand the needs of a diversity of student identities like the LGBTQIA+ community. In addition to diversity and identity training, CEA CAPA leadership engage in continuous department level project work to identify and revise policies and practices using the appropriate Justice, Equity, Diversity or Inclusion lens as a frame to reduce bias and barriers that impact students, faculty, and staff. CEA CAPA is intentional in elevating diverse student voices and providing a platform for a broad array of identities to share their experiences abroad. The CEA CAPA World Blog promotes stories and personal experiences from the perspectives of diverse student bloggers and vloggers.
CEA CAPA is willing and able to assist students with learning disabilities and physical disabilities. Students are requested to disclose disabilities through the application health forms as part of their application and in discussion with their application advisor or program manager. The earlier CEA CAPA is made aware of learning or physical disabilities the better we can work with the student, institution, and overseas team to tailor an Individualized Education Program if necessary to support the student.
CEA CAPA makes a conscious effort to create study abroad experiences that leave a positive impact on host communities. Each location implements a variety of strategies to support the local community and promote sustainability. Examples include:

Use of recycling bins in Study Center locations and in CEA CAPA housing

Signage in CEA CAPA housing urging students to limit water and electricity usage

Students are often given reusable bags and water bottles upon arrival to limit single plastic use

Students are provided with instructions for acquiring transportation passes to promote use of public transportation rather than taxis
Program Highlights
Strong Academics
A Focus on Small- & Medium-Sized Enterprises
An Individualized Placement Process
Affordable, Convenient Options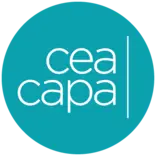 CEA CAPA Scholarships and Financial Aid
Studying abroad will change your life, improve your employability, and enhance your global competence. That's why we commit more than $2.0 million each year to our financial and scholarship programs.